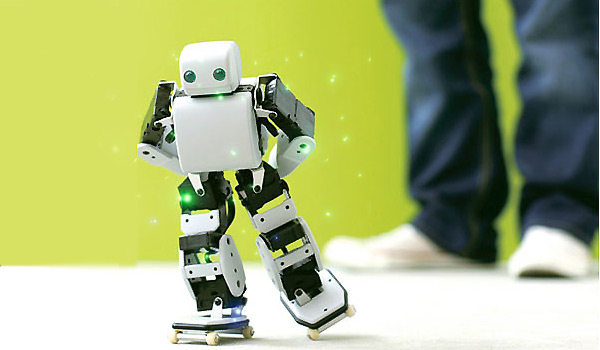 Experts predict that the number of domestic robots will grow to 31 million by 2019 which is already higher than the 2.6 million industrial robots projected for that year. This study shows the unrelenting fascination of creating humanoid robots in the future. The premise for making robots was to make life easier. In fact, the first uses of modern robots were in factories where they were mainly used to perform manufacturing tasks that required minimal human assistance. However the robots had limited capabilities as it was difficult to maintain and program them.
The introduction of artificial intelligence has spawned the evolution of robots that can think and behave as humans. These new robots can access communications fast, have voice and language recognition, learning capability, portability and has libraries of algorithms. The most recent invention was in 2017 at the Future Investment Summit where a robot called Sophia was introduced. Sophia, the first humanoid robot to acquire citizenship has been designed to recognize humans, maintain eye contact, process speech and have a conversation. It is such an invention that causes experts to believe that robots will become self-aware twenty or so years from now. Does is it mean that the human race will be replaced by humanoid robots entirely? The discussion cites reasons why scientists believe this.
Consumption Outpacing Industrial And Military Growth
While the industrial sector plays an integral role in the human race, people are more inclined to consume. As a result, more robots have been developed to help perform household chores that humans are too lazy or busy to do. In a few years, more people will be more willing to purchase a robot that can act as a washing machine, dishwasher and other adaptable general cleaning. A 2015 Juniper Research project showed that the number of household robots would increase from 1:25 to 1:10 by 2020.
Reduced Mortality Rate
Apparently, humans are living longer. As such, the population for most advanced economies will have more aged citizens. Automation of aged care will become essential hence the creation of humanoid robots. These group of senior citizens will not mind buying a robot that can work in the kitchen, do laundry, give them company, sort prescriptions among myriads of other domestic tasks.
A few other drivers are causing the robotic industry to grow exponentially:
More private investors continue to invest in the robotic industry evident by the year-over-year billion-dollar acquisitions and funding curves
Reduced prices of robots, CPUs, sensors and communications while their capabilities continue to increase
Up to 40% of robotic startups are focused on the consumer sector
Robotic programming has evolved as easier interfaces like the ROS and the GUIs emerge
More international players continue to make large acquisitions of the disrupting self-driving vehicles
Conclusion
The twenty-year period may not be a rational estimate for robots to become completely self-aware or even replace humans. Until now developers are working to overcome limitations presented by modern robots-inability to respond to danger as humans, relate with other robots, and they prone to malfunctions which may cause problems. As AI evolves to outperform humans in tasks like translating languages it's not until 2031 when experts will be able to develop robots that can match human capabilities in retail or 2053 when they can perform surgeries. This is because the robotics need to be integrated into the way humans work to become self-aware.