| | |
| --- | --- |
| Posted by Jason on May 11, 2018 at 8:30 AM | |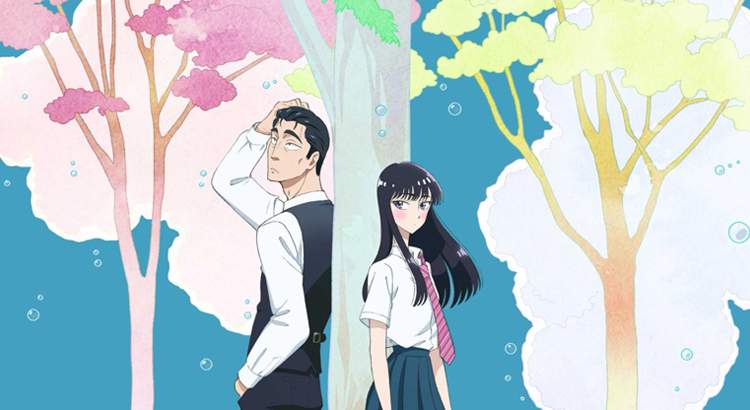 Don't miss the most thrilling guides in the world to the best anime action and anime series. It's even getting better as it is now streaming on Netflix. For those new in this exquisite and breath-taking world of immensely refreshing animations. Anime is a distinctive style of hand-drawn and computer animation that has skillfully employed Japanese vibrant and fantastic characters and themes.
Just when people outside of Japan (more specifically Westerners) begin to populate Anime as a modern form of orientalism, Netflix has finally become serious about Anime. They couldn't resist the speed at which Anime is gaining popularity. The streaming services have undeniably been unreliable in not so many years ago. Selective titles were available with massively popular series and titles being added in one minute and removed in a blink of an eye. Anime lovers can now go and watch some excellent Anime on the Netflix right away, which is an important anime news.
Netflix has finally realized the full potential of the Anime rich creative medium that has never disappointed its fans. Yielding unique experiences that have always produced nothing short of insanely huge demand that has not only be detrimental to creators but has always command high outputs. It has made Netflix impossible to ignore it. With Netflix in play, other giants will soon subscribe to the game and the fans will now keep up with all the crazy fun of Anime from multiple channels all over the world. Let's now sample a rundown of the best 2018 Anime.
#1. After The Rain
His series that has been composed by Deko Akao, directed by Ayumu Watanabe and produced by WIT is one of the important Anime news this May and its available on Amazon. It is a masterful melancholic piece that tells a story about dubious age-gap romance premise of a character who is trying a new purpose in life at two different points of her adventurous life.
#2. A Place Further Than The Universe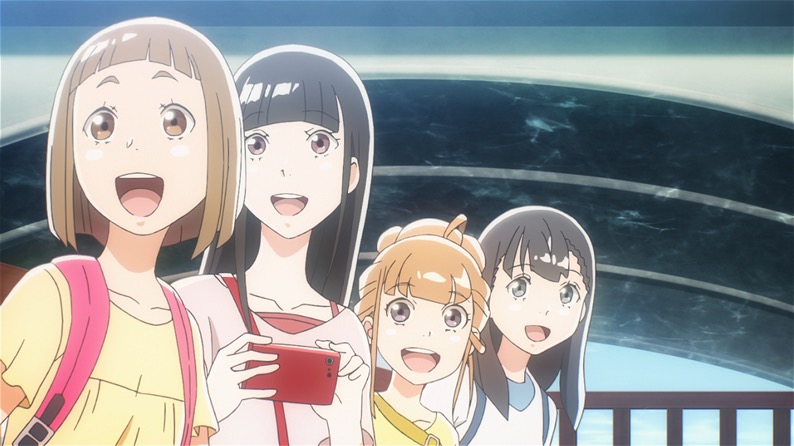 This series is a typical trademark of director Atsuko Ishizuka. It is a perfect example of fast-paced delivery of emotions, which can safely be classified as a proudly sentimental Anime. It is composed by the famous Jukki Hanada and produced by Madhouse. The series feature a high school girl who wants great accomplishments but is distracted by her weirdo friend and takes a journey to Antarctica in a company of two troublemaker friends. The show is simply hilarious and does things that you will likely make you feel like re-watching and recommend it to your whole lot of friends.
#3. Violet Evergarden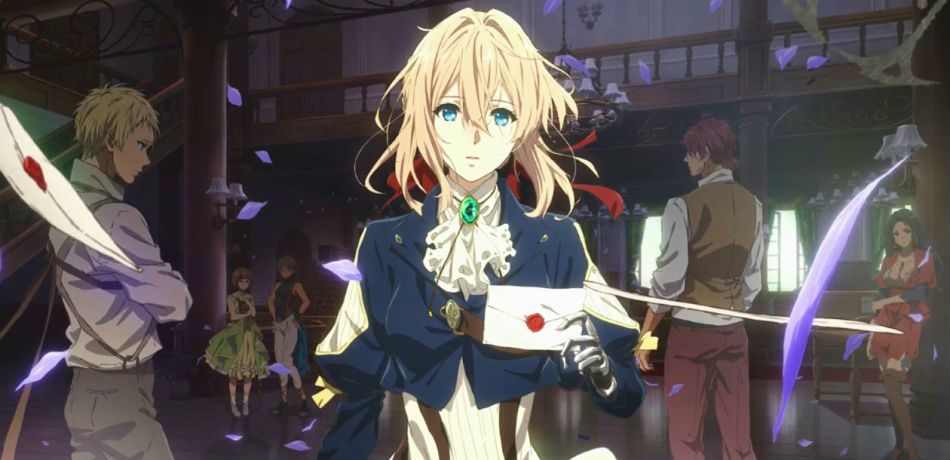 The show air on Netflix on a weekly basis worldwide. It is directed by Taichi Ishidate and Haruka Fujita, composed by Reiko Yoshida, and produced by Kyoto Animation. Violet is badly affected by the loss of her parental figure and finds herself lacking purpose in life. It is a series that will make you cry while watching the gradual growth of Violet into compelling character with distinct identities and a life's journey to share.
Other series with thematically consistent and masterful direction that one can't afford to miss include;
#4. DEVILMAN crybaby
#5. Pop Team Epic
#6. Laid-Back Camp
#7. Mitsuboshi Colors
#8. Sanrio Boys
#9. Today's Menu for the Emiya Family
That's the top 9 anime series in May.