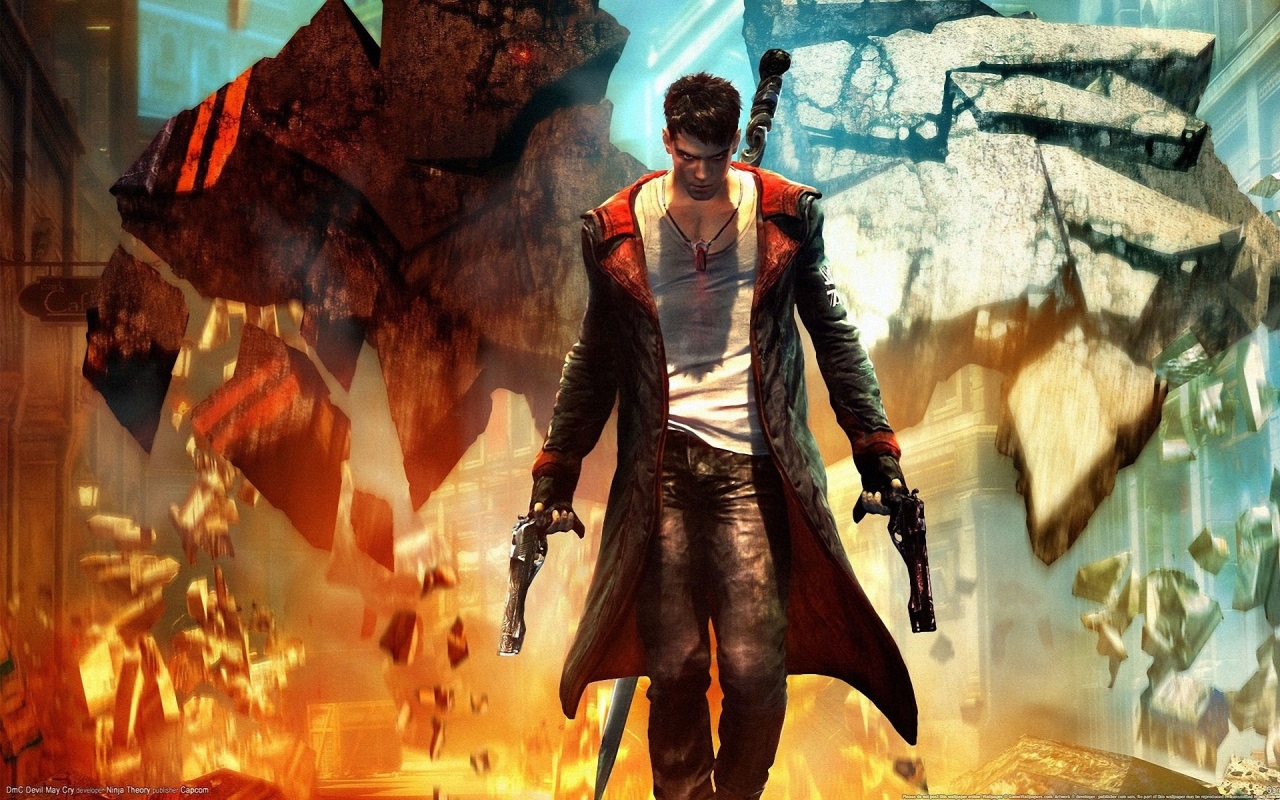 What Is the Current Status of the Devil May Cry Franchise?
People who pay attention to Capcom should remember the Devil May Cry franchise. After all, the Devil May Cry 4: Special Edition came out in 2015, while the reboot of the franchise called DmC: Devil May Cry came out in 2012. As a result, recollections of the Devil May Cry franchise should still be relatively fresh in people's memories, particularly considering the uproar that happened over DmC: Devil May Cry.
How Did People Respond to DMC?
For people who don't recall the uproar, what happened was that a lot of people were upset about DmC being such a huge change of direction from the previous installments in the Devil May Cry franchise. Something that might have been intensified by the fact that there was a period of five years between DmC and DMC 4, meaning that the initial announcement of a reboot might have come as a short moment of hope that was then squashed with ruthless efficiency. Whatever the case, there were a lot of people who responded to the main character Dante's new look as well as the other new elements in DmC in a negative manner, which was not helped by the incomplete picture presented by previews.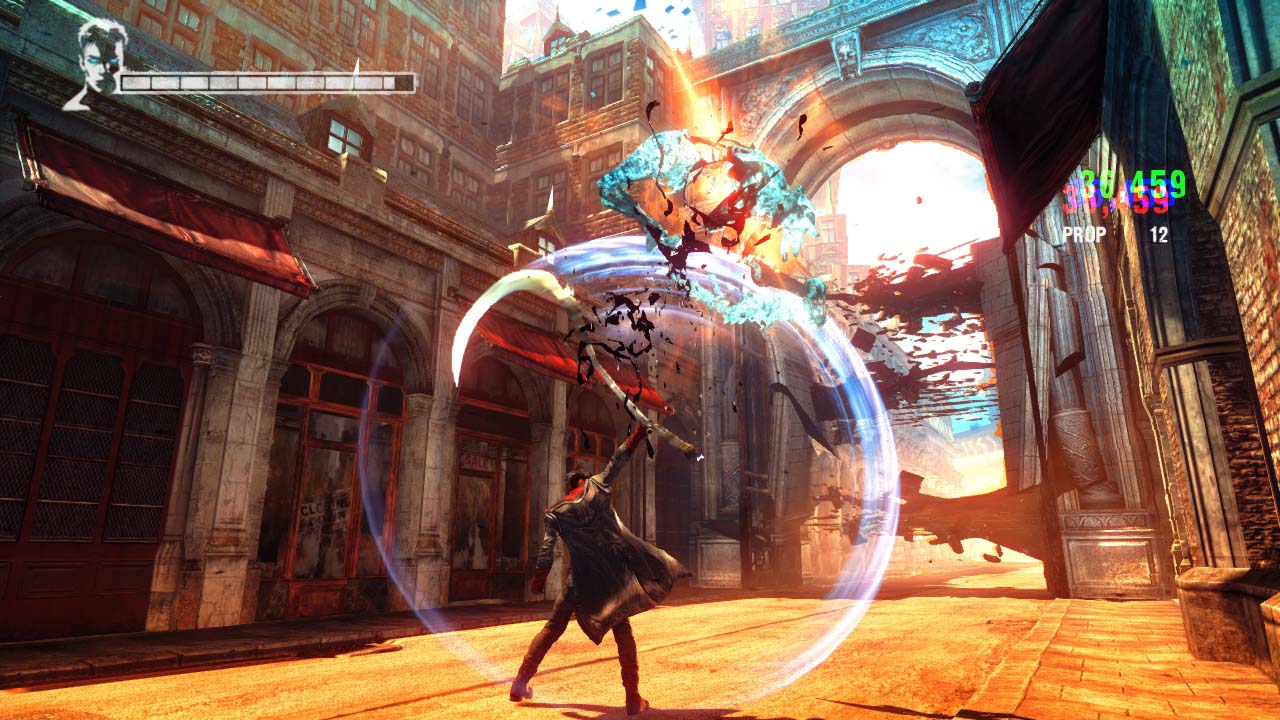 With that said, it is interesting to note that DmC did not perform quite as badly as some people might have expected based on that initial surge of upset. It can be said that it underperformed, as shown by how Capcom was hoping for 2 million copies shipped by the end of the financial year but instead got 1.2 million copies shipped. However, it should be noted that DmC managed to make it to the top of the sale charts in a number of countries, which contributed to its eventual sale number of 1.8 million copies by 2016. Overall, while DmC was not as in-demand as Capcom had hoped, it nonetheless managed to secure some solid numbers.
As for why DmC managed to secure those solid numbers in spite of the initial reaction, that might be connected to the fact that the end result was better than what people were expecting. Reviewers being reviewers, there was a wide range of opinions being touted, but overall, it is interesting to note that DmC received a fair amount of praise for its style, its story, and its gameplay. However, said reviewers were often balanced out with lesser complaints such as a shortness in the story or a poor use of the in-game camera, which might explain why DmC nonetheless underperformed in the end.
So, DmC 2 or DMC 5?
Regardless, there are still a lot of Devil May Cry fans out there with a lot of interest in seeing the franchise make a return. However, considering that DmC was not the meteoric success that Capcom was hoping for at the time, the Devil May Cry fandom seems to be rather divided on the matter of whether they want DmC 2 or DMC 5. For that matter, it should be mentioned that Capcom hasn't helped out in that regard, as shown by the fact that it has released an updated version for both DmC and DMC 4.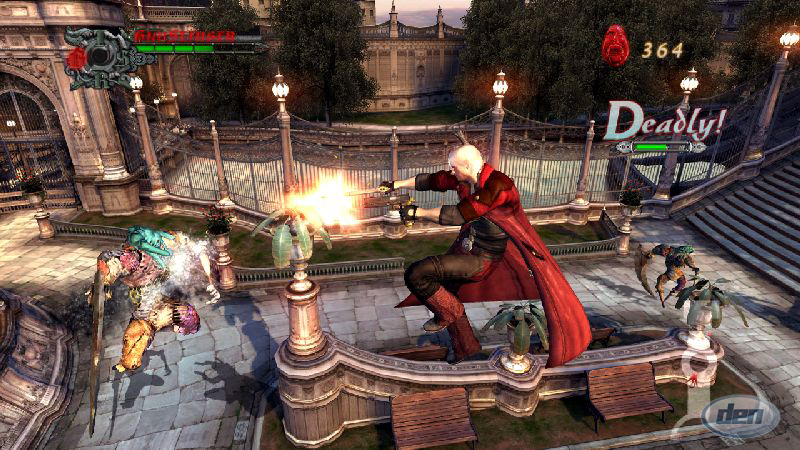 Unfortunately, there is no simple way to say whether Capcom should make DmC 2 or DMC 5. Both parts of the franchise have their fans, which in turn, means that choosing one at the expense of the other is going to result in upset fans. Something that may or may not be enough to kill a project but will nonetheless be more than enough to drag at its performance. It might be interesting to see what would happen if Capcom made both DmC 2 and DMC 5 to please fans of both parts of the franchise, but under current circumstances, that seems rather improbable to say the least.
Is Capcom Making Another DMC?
After all, it is unknown whether Capcom is even interested in returning to the Devil May Cry franchise at the moment, seeing as how the last game came out in 2012. In the earlier months of 2017, there were a number of websites that released articles centered around, "Is Capcom making another DMC?" with the clear implication being "Yes." However, those hopes seemed to have been premature, seeing as how no new information was released at E3, which was what some of those articles had been predicting at the time. Still, considering the continuing interest in the Devil May Cry franchise, it is not unreasonable to expect that Capcom will return to the franchise at some point, seeing as how preexisting fan-bases tend to provide games with pre-existing customer bases. Unfortunately, there is no simple solution to the question of DmC 2 or DMC 5, which is something that Capcom will have to overcome unless they want to run into another uproar from the fandom in the future.