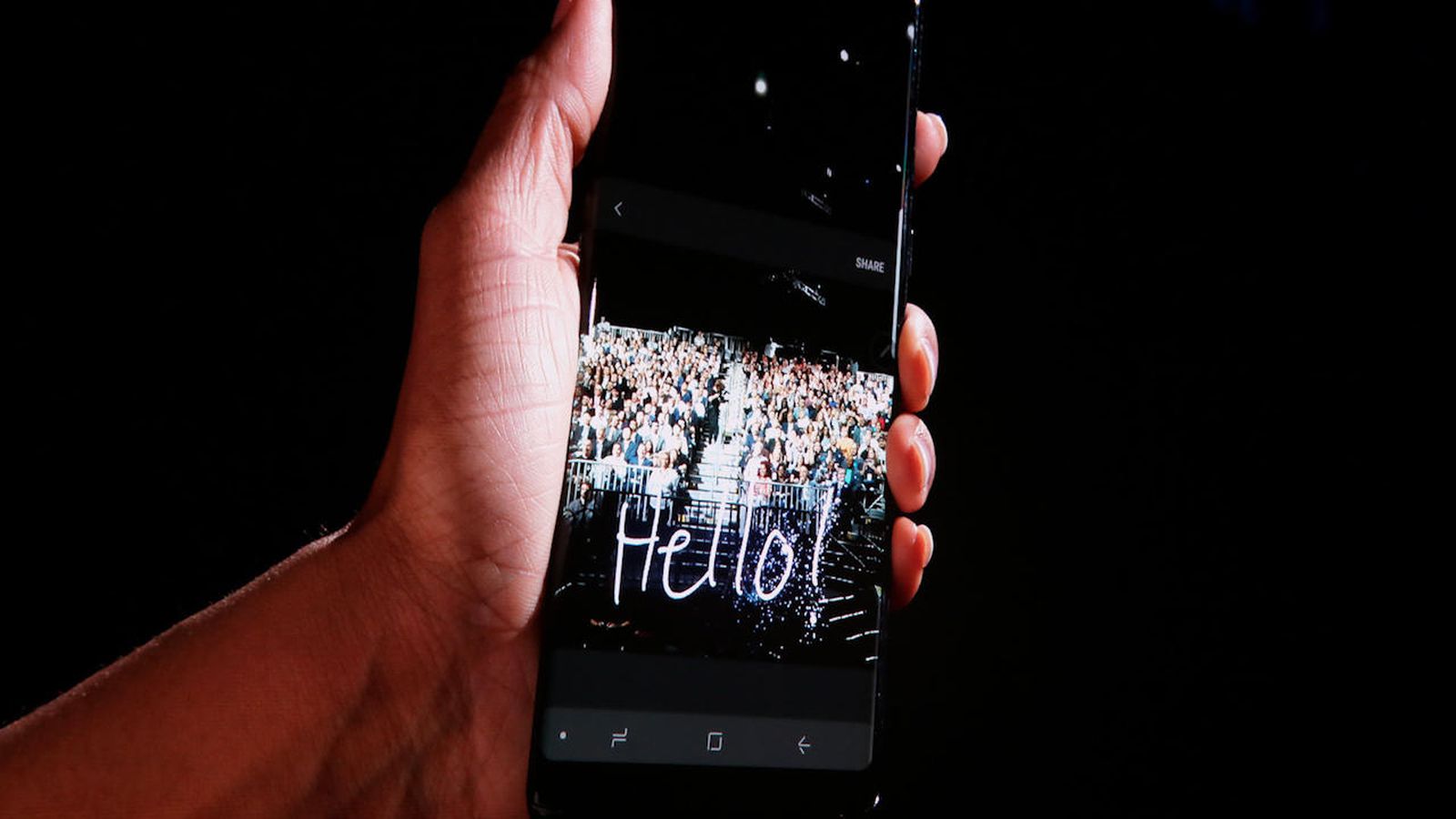 With the rise of smart phone technology, it would seem that the big technology companies are now trying to push the envelope in more unique ways. We've seen this with the Apple touch bar on their line of Macbooks, for example. However, like the touch bar, many of these new found gizmos don't seem to take off. And the majority of the time, it has to do with the practical usage of said new features.
So it comes as no surprise that this next new smart phone feature just seems a bit off. We might be seeing phones reading palms if this trend continues.
A flurry of news recently emerged that Samsung phones have a new patent, which outlines the blueprint for palm reading technology. Billed as a device for identification purposes, the phone would be able to scan and read a photo of the user's hand, in order to aid in retrieving a forgotten password. It seems that Samsung has forgotten that there are a million ways under the sun to retrieve a password, that isn't as archaic and nonsensical as a palm reading smart phone.
However, the way the phone goes about doing this process is actually kind of cool, once you put aside the ridiculousness of everything. Your password is blended into the patterns on your hand, which appear upon proper recognition and authorization of your palm print with the device. Samsung is hoping that by displaying these jumbled characters, you'll have a better shot at remembering your password, and thus unlocking your device.
Now, the real question here is, why is this necessary? With the latest smart phones, for example the iPhone X, we already have face scanning and recognition. And in a lot of cases voice recognition is starting to reach the mainstream for security. Of course we are still getting used to the fingerprint scanners on cellphones, which seems pretty fool proof as it is. Let's not also forget the old password recovery questions and semi-secret information we all know about ourselves that can also be used in the event of a forgotten password.
The only logic behind Samsung's decision to draft these designs up is that they are looking to have something the market will consider cool, and hopefully cool enough to put them ahead of the competition.
But this type of technology just seems out of place. In this world Google knows everything we look at, Amazon knows what we buy, Facebook knows our family and political views, and virtually every movement we have is being tracked by our phones, why is it that Samsung now wants our palm prints?
We couldn't possibly list every data harnessing service that exists today, but isn't it a little much, and most likely nefarious, that Samsung wants us to use this?
It's virtually no secret that the Government can and often does acquire most of the data gathered by various social media and technology companies, so what does Samsung have up its sleeves here? Or, shall we say our sleeves.
None the less, should this palm reading technology find its way onto the line of Galaxy phones, it would simply be one of numerous personal identification features. The Galaxy S8 and Note 8 are already equipped with fingerprint sensors, eye scanning and facial recognition, in addition to the basic pin codes and security features, items that have become the both the norm and industry leading standards for smart phone devices.
Bottom line is this. While the idea of phones reading palms is cool, the actual use case doesn't seem trustworthy. For all we know this is another "anti Christ tool", as described within certain internet circles. The palm reading feature would join the ranks as more cleverly disguised features secretly being used to usher us into an Orwellian type dystopia.
And there's nothing inherently wrong about living in a cyber-punk world, but let's at least have a few months to enjoy the hype of the latest and greatest in facial recognition features.
Let us know what you think. Would you use a palm reading phone? Is this something cool, or just another data harnessing feature to exploit consumers?