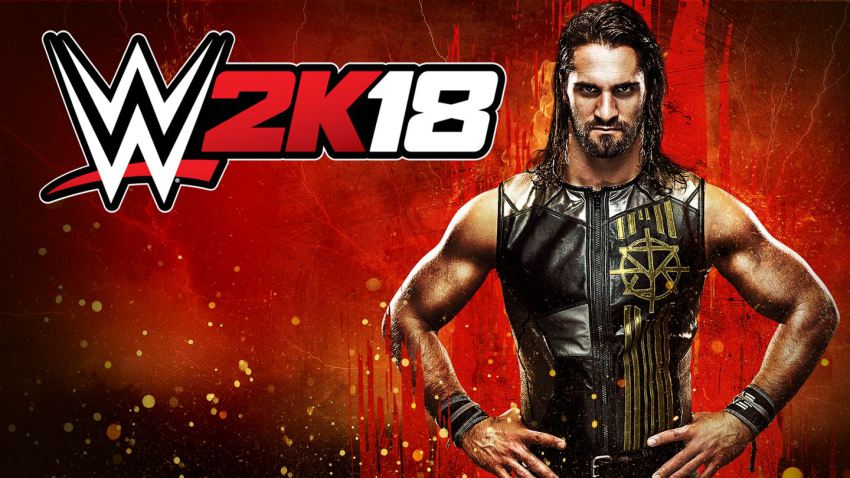 The WWE 2K franchise has been going through a bit of a difficult time recently, the last few installments have been disappointing for fans for a variety of reasons. With many critics going as far as saying that the last truly great WWE 2K game was WWE 2K14, and that the only reason that game continues to sell so well is that the selling power the WWE franchise has. However, it is widely speculated this years offering, WWE 2K18, is finally going to return the game to its glory days. With a variety of new features that we will take a look at shortly it is looking like it's set to be the game that the fans of the series, and fans of WWE its self have been waiting for. On the other end of the wrestling video game spectrum is Fire Pro Wrestling World, a professional wrestling video game from the Fire Pro Wrestling series. This entry in the series aims to return to the strategy heavy gameplay what the series used to rely on before it was dropped in 2012 for Fire Pro Wrestling on the Xbox 360 which instead opted for button bashing and luck over timing and skill.
So these are two very different wrestling games, both seemingly aimed at different audiences. But if they both appeal to you, but you can afford only one, then which one should you buy? Well lets take a little look at both of the games and their features and we will see if we can help you make the tough decision.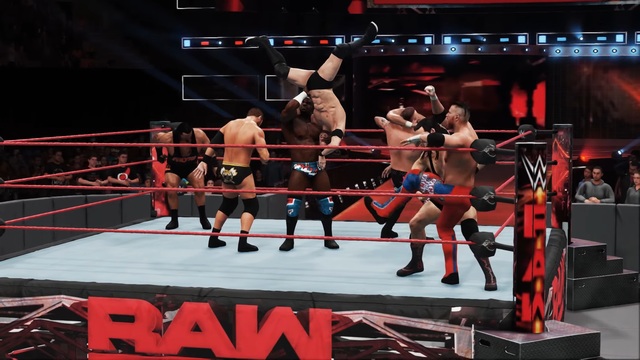 So lets start with WWE 2K18, as mentioned earlier the recent WWE 2K games have been a little lacking in terms of graphical improvements and interesting new additions. WWE 2K18 however promises to change that with a huge new roster which features all the usual fan favorite superstars such as John Cena and Brock Lesnar. But in addition to this, the biggest roster in the history of WWE 2K video games, there will be a video game debut for 29 WWE superstars. So if you favorite wrestler was missing last years installment, there is a good chance that they will make it into this years. One of the biggest issues that people had with WWE 2K17 was that its graphics engine was that its visuals were poorly detailed and bland. This is no longer the case with WWE 2K18 though as it is benefiting from an all new graphics engine that aims to show all of the WWE roster in beautifully detailed glory. It is not just the wrestlers that will benefit from the graphical overhaul with crowds due to look more realistic too the whole game should have an added degree of realism.
There are some kinds of matches where the more people involved the merrier so to speak, and now this will be reflected by WWE 2K18 with the ability to have 8 players in the ring at once! Due to this overhaul the royal rumble mode is going to be completely chaotic, with new finishers, new mechanics for eliminations, new quick eliminations, and new quick eliminations. As well as these changes to the royal rumble techniques there is also a new carrying system which will allow you to pick up and drag opponents to wherever you want. The create modes are due to be better than ever, as the create a match feature returns meaning that there is even more fun to be had. Despite all of these positives though there are inevitably some negatives. The career mode is somewhat limited with character creation you really have to wait a while before you can shape your superstar. The Road to Glory mode is something to be mindful of too as the 2K servers have been terrible in the past and plagued with constant connection troubles.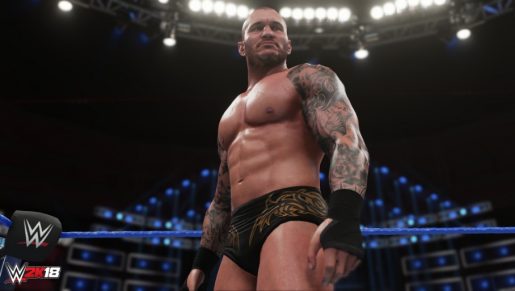 Fire Pro Wrestling World may not have the same cutting-edge graphics as its rival, but what it lacks for in graphical prowess it more than makes up for in gameplay and creativity. The amount of creative options is unparalleled and UsingFire Pro Wrestling World's available tools to make realistic versions of wrestlers who would otherwise never be in a video game, makes this game extremely popular. This game is charming in the sense that it is so delightfully simple yet so fun and engaging. The character editor is incredibly simple in presentation, it is in 2D after all, so you're primarily dealing with layered colors on small character models, not that that limits what you can create in any way, the options are literally endless, and are sure to keep you entertained for many months to come as you perfect your creation.
The control system is a difficult beast to master, timing is everything. Try a move to early and you'll fail, too late and your opponent will beat you to it. It's a strange system at first, but the precision of it works well when you understand it fully. The level of cusomization is amazing with every aspect of the matches able to be modified from rings and wrestler appearances to moves and AI behaviour. It is fair to say though that the retro graphics aren't too everyone's taste and that the lack of any actual 'real' wrestlers will deter some people from buying it. That's not too say that Fire Pro Wrestling World is a bad game. Far from it in fact, it is just a little different than what you would normally expect from a video game being released in 2017.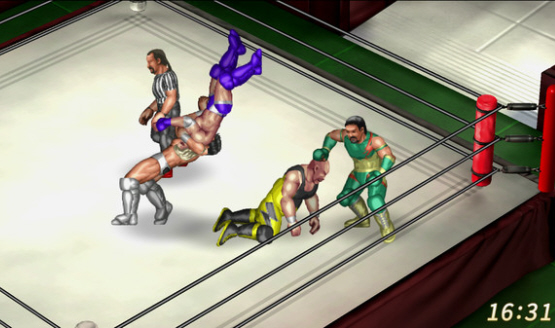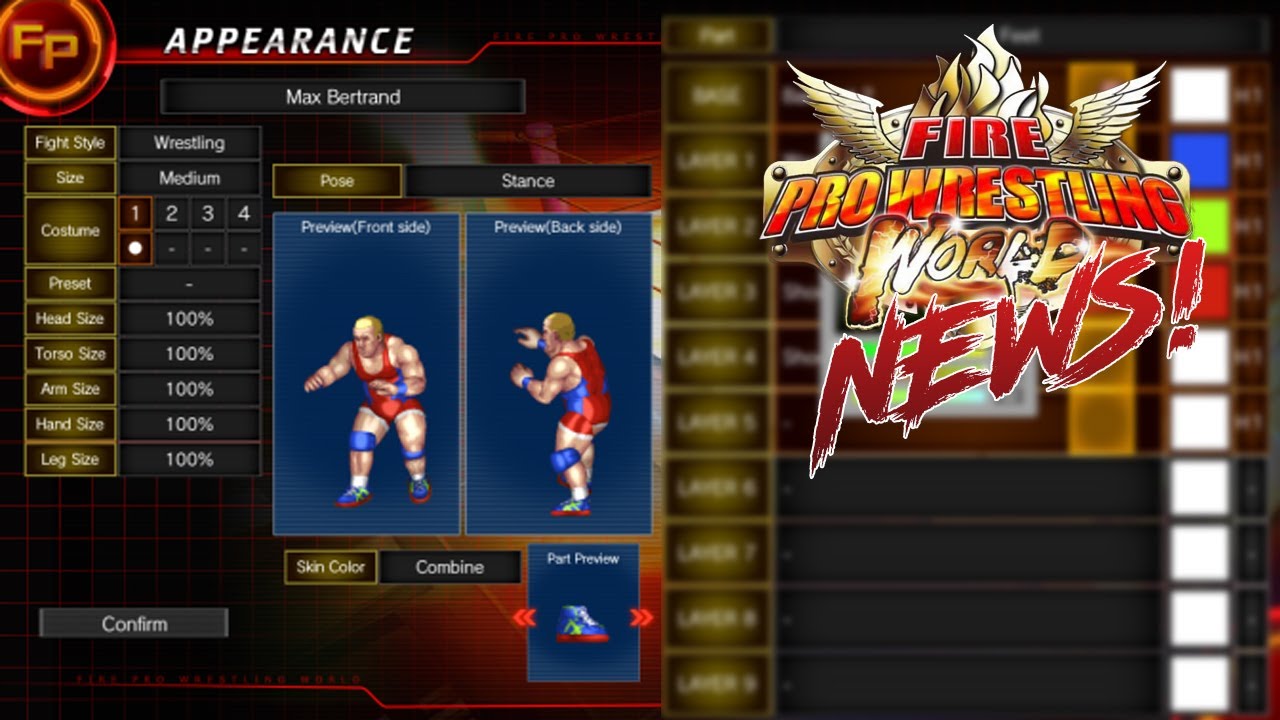 These are both looking set to be great games in their own right and games that are definitely worth of your hard-earned cash. BUT, if you want a game that is filled with your favorite wrestling personalities, then WWE 2k18 is definitely for you. If you want something a little more thoughtful and unique then you should definitely opt for Fire Pro Wrestling World. Both games would be great additions to any seld-respecting wrestling fans game collection.