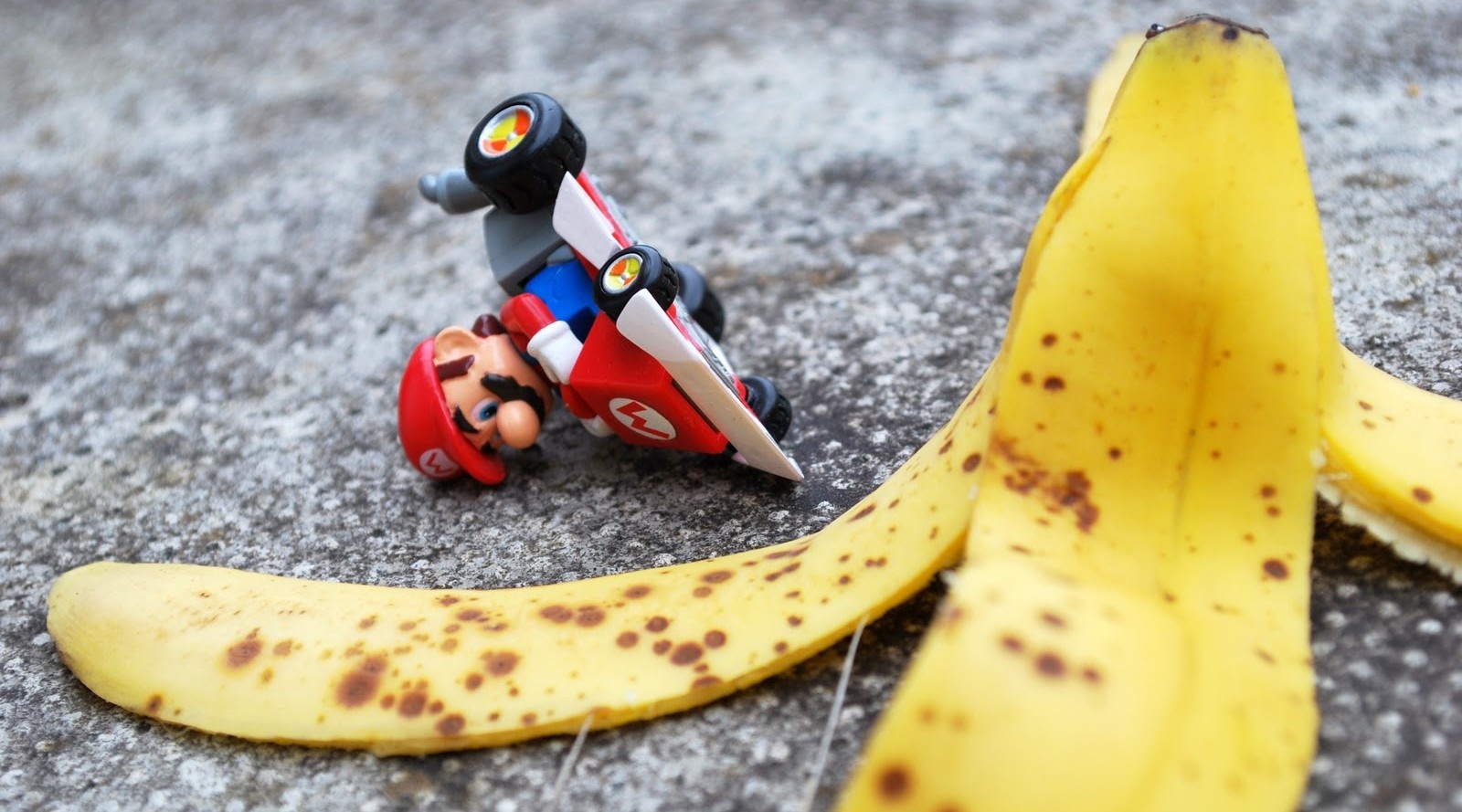 Each and every gamer out their has their weapon of choice, whether it is a sword, a rifle, or something slightly more unconventional. Everyone has a weapon that they will either flock to or avoid like the plague. Most of these weapons do an excellent job of making things dead, but there's some that just don't cut it. So what follows is a look at five of the best, and five of the worst weapons in video game history.
Five of the best
1. Cloud's Buster Sword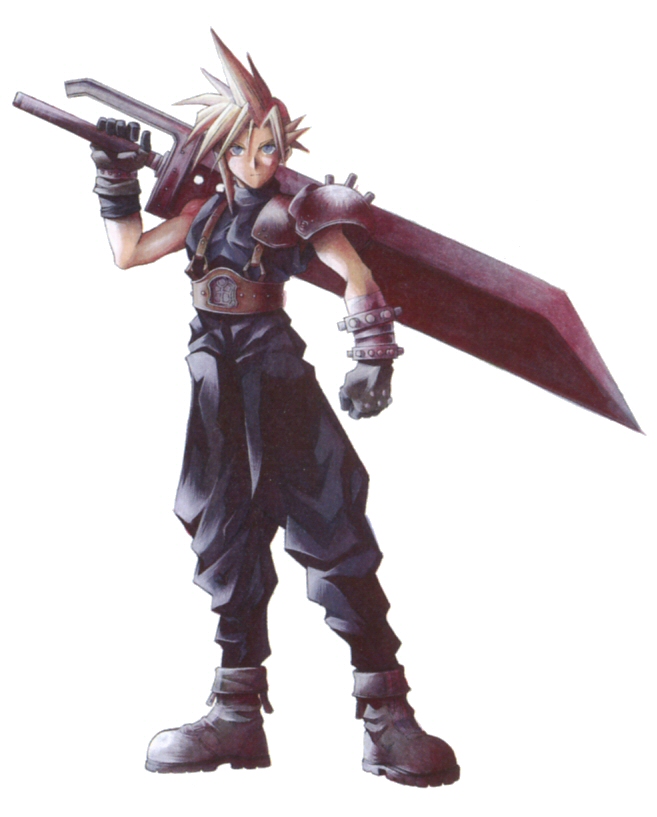 The Final Fantasy series has spawned some of the most iconic weapons in video game history, Squall's Gunblade or Sephiroth's Masamune anybody? But the most popular, the most iconic has got to be the colossal Buster Sword. Despite the fact that it is almost the same size as him Cloud wields the enormous blade with ease, and like the game that birthed it is awkward yet memorable. Even though it is the first weapon that Cloud has in the game, and there are countless more powerful that you will inevitably acquire on your journey through Final Fantasy 7, none of them match the simplistic beauty of the Buster Sword.
2. The Holy Hand Grenade - Worms: Armageddon

During the most difficult moments of a tense battle on Worms, players may be left craving a little divine intervention, and that is where the Holy Hand Grenade comes in to play. Shamelessly stolen from Monty Python and the Holy Grail, the Holy Hand Grenade looks like the Pope's hat and causes damage on a biblical scale to both worms and the landscape. With a brief chorus of "Hallelujah" that signals that the end is nigh, the Holy Hand Grenade was truly a weapon to fear.
3. Legend of Zelda's Master Sword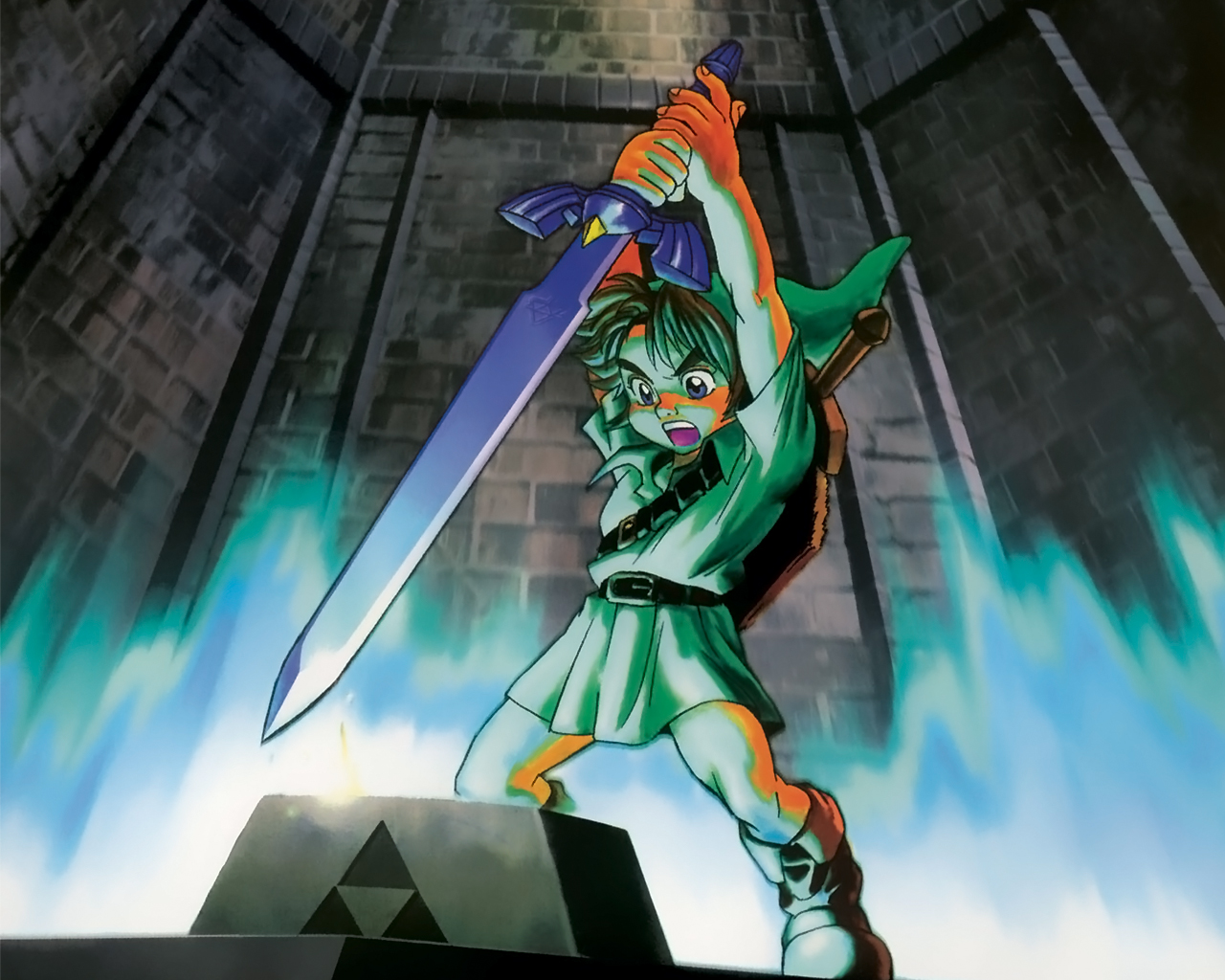 The most destructive blade from one of the most famous series' of all time simply had to appear on the list, by the time you acquire this blade you have suffered a large portion of each game's adventure, yet when it is bestowed to Link you know that you are soon to banish Hyrule's greatest threat - Ganon. It is undoubtedly the ultimate weapon that the Hero of Time, Link, recieves.
4. Fat Man - Fallout

The post-apocalyptic world that Fallout players love is not all doom and gloom, there are a few weapons out there that are guaranteed to put a smile on player's faces. The Fat Man, or to give it it's full title the M-42 Tactical Nuclear Catapult, is one such weapon. Capable of launching minituare nuclear warheads across the desolate landscape at unsuspecting enemies, the Fat Man is one of the most powerful weapons in the Fallout universe. The ginormous explosion annihilates all that stands in its path, and produces a tiny a mushroom cloud too!
5. The Golden Gun - Goldeneye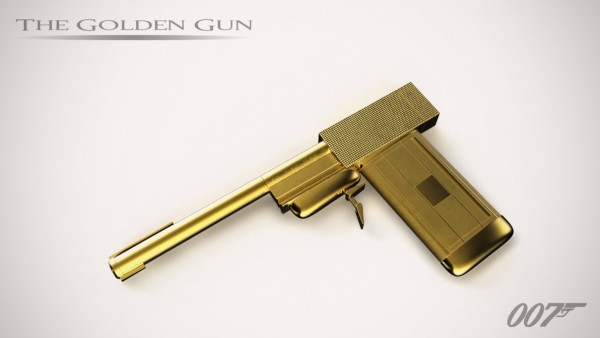 The most powerful gun in what is undoubtedly one of the best shooters of all time, the Golden Gun allows players to guarantee a one-hit kill whatever the target. Despite the frustratingly slow reload time players adored it, and it even had its own dedicated game mode.
and five of the worst..
1. Doom - Your Fists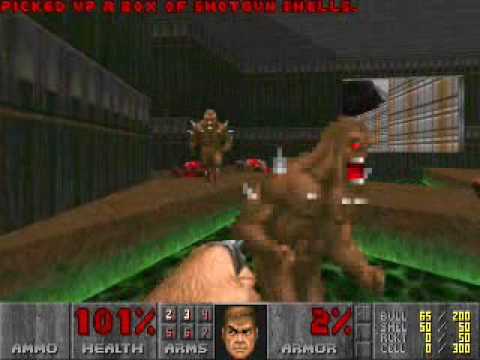 Before you are lucky enough to find an actual gun in this game you start off with your fists, while one of them has a brass knuckle it still does not help the fact that you have to stand directly in front of demons to successfully punch them, and even when you do that the damage that you inflict is minimal. Thankfully it is possible to deal more damage with them later in the game when you acquire the berserker power-up it still doesn't change the fact that they are one of the least effective weapons in video game history.
2. Counterstrike - Dual Berettas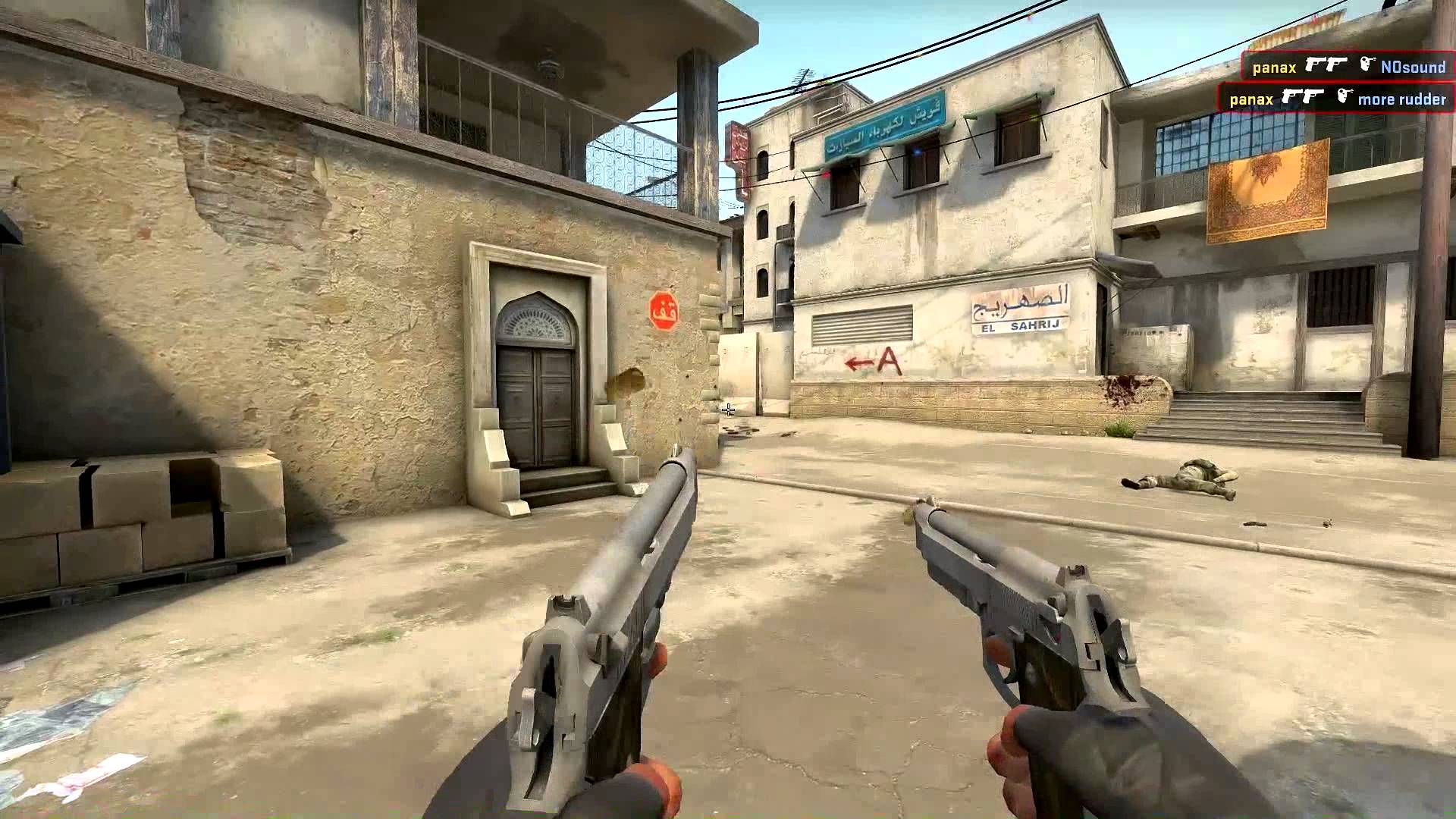 Aside from the fact that there are two of them, there is literally nothing else going for these weapons. They are inaccurate, shockingly weak, and take an eternity to reload, but the most confusing thing about them was how expensive they were. Costing up to $1000 the Dual Berettas were not cheap, and it is safe to say that they were definitely the worst weapon to appear in the Counterstrike series.
3. The Single Banana Peel - Mario Kart Series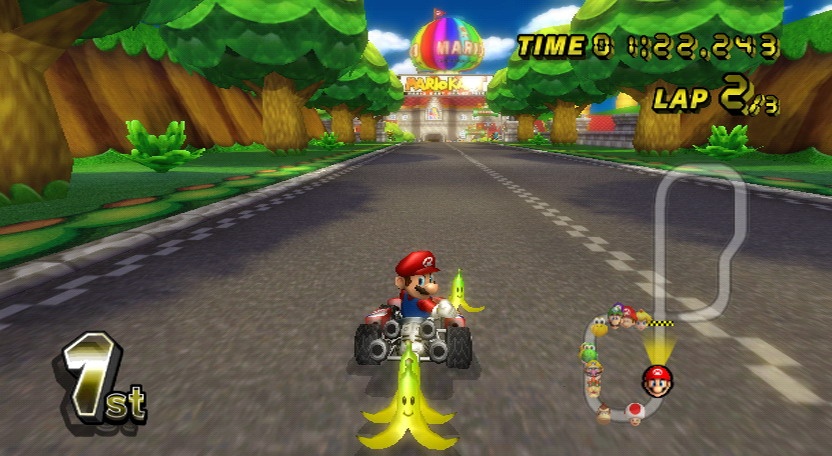 There are a whole host of things to worry about when you are leading a Mario Kart race, being blue-shelled for example, but maybe the worst aspect of winning is that in turn you receive the worst items - green shells and banana peels. At least the shell can be shot either in front or behind you, whereas the banana peel just plops on to the track behind you offering a meager stationary distraction, or an awful shield if you decide to hold on to it.
4. The Stick - Fable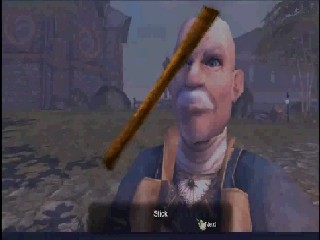 You begin your journey in Fable with a wooden stick, that doesn't sound too bad right? Wrong, merchants in Fable will only buy weapons that they can sell, and because nobody wants buy a wooden stick, and you are not able to drop weapons either, you are stuck with this poor excuse of a weapon taking up a valuable slot in your inventory.
5. The Leaf Shield - Megaman 2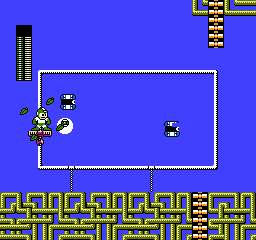 What does a dangerous cyborg need on his quest to take out a mad scientist intent on world domination? A shield made out of leaves? Just no. As a reward for defeating Wood Man you are gifted with the Leaf Shield, which is a bout as usefull as um, well a shield made of leaves.