| | |
| --- | --- |
| Posted by Jason on September 1, 2017 at 7:45 AM | |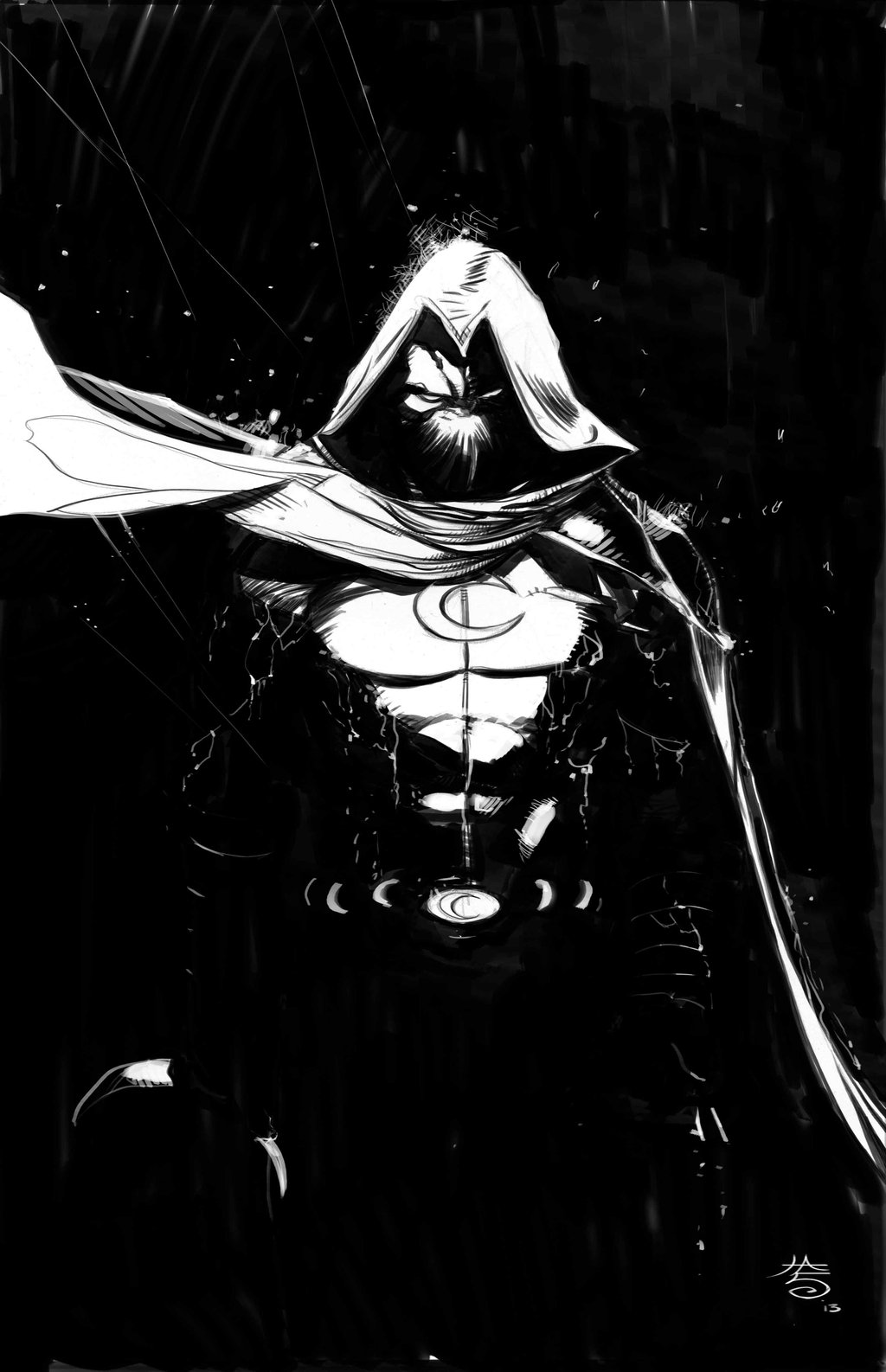 While it is fair to say that Moon Knight is not the biggest name on the Marvel roster, he does have quite the cult following, and is in desperate need of an appearance on the big screen. But despite the calls from die-hard fans we still have not been gifted a Moon Knight movie. Why could this be? He is undoubtedly a popular character, and even lesser-known marvel characters like Doctor Strange have had their big screen adaptions, that have ended up being box office successes.
It goes without saying that a Moon Knight movie would need to be quite a bit grittier than the rest of the Marvel movie canon, but that wouldn't be out of the question, any one of Marvel's most popular directors would be able to make that a reality, with James Gunn, director of Guardians of the Galaxy, stating he is a huge fan of Moon Knight and would love to see a movie happen. So a Marvel director is eager for it to happen, fans want it to happen, what could be stopping Marvel from making this dream a reality?
Well Marvel have distanced themselves from the idea of making an R-rated movie, due to the risks relating to financial loss and the potential damage that it could do to their family-friendly image that would obviously be involved. Hopefully the recent successes that were Deadpool and Logan may help to change their minds somewhat as both of those movies show that superhero films aren't necessarily for children. The release of a Moon Knight movie seems like a logical next step for Marvel, and there's no denying that a Moon Knight movie would have to be R-rated However, with the capability of Marvel's production team and the allure that working with the studio obviously has it shouldn't be a issue at all.
The appearance of Marvel's very own Batman clone on the big screen would undoubtedly breathe new life into the Marvel franchise and silence the critics who suggest that it has become rather bland and stale. While an R-rated movie would be new territory for Marvel to cover, if handled well it could open the door to a whole new world of cinematic adaptions from Marvel's 'Max' range of comics. It seems strange how there would be no objections to producing an R-rated comic book but countless obstacles when it comes to an R-rated movie. It is fair to say that a Moon Knight movie needs to happen, not just to satisfy the fans but to allow Marvel to see that the consequences of releasing an R-rated movie will be positive, and will enable them to unleash a whole new host of characters to the silver screen.