The Good
Diablo 2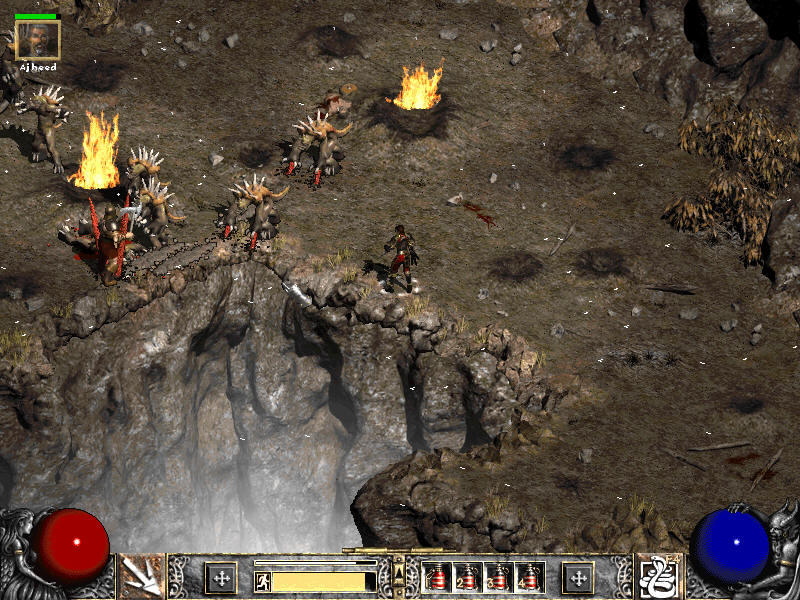 A role-playing game from Blizzard Entertainment, Diablo 2 has often been cited as "the bread and butter for PC gamers". And while the graphics may not be the most advanced, this game has huge replay value, an incredibly immerse story, and is everything gamers love about role playing games. It can be a bit scary at times, intense, and oh so lovely. Gamers will love the vast exploring, looting and leveling up this game has to offer. With a vast amount of enemies to fight, and at varying difficulties, Diablo 2 is an overall amazing gaming experience. The item system of Diablo 2 is randomly generated, meaning each play through will yield different items each time. This only adds to the replay value. There are many options for character classes, such as the Barbarian, Necromancer, Paladin and Sorceress, and specific traits and strengths for players to build upon. And, the game runs well on basically any computer, so there's no need to shell out the big bucks for the latest and greatest hardware. The replay value, immersion, and overall playing time makes Diablo 2 a great game and Blizzards dedication to the fantasy game world is second to none.
Counter-Strike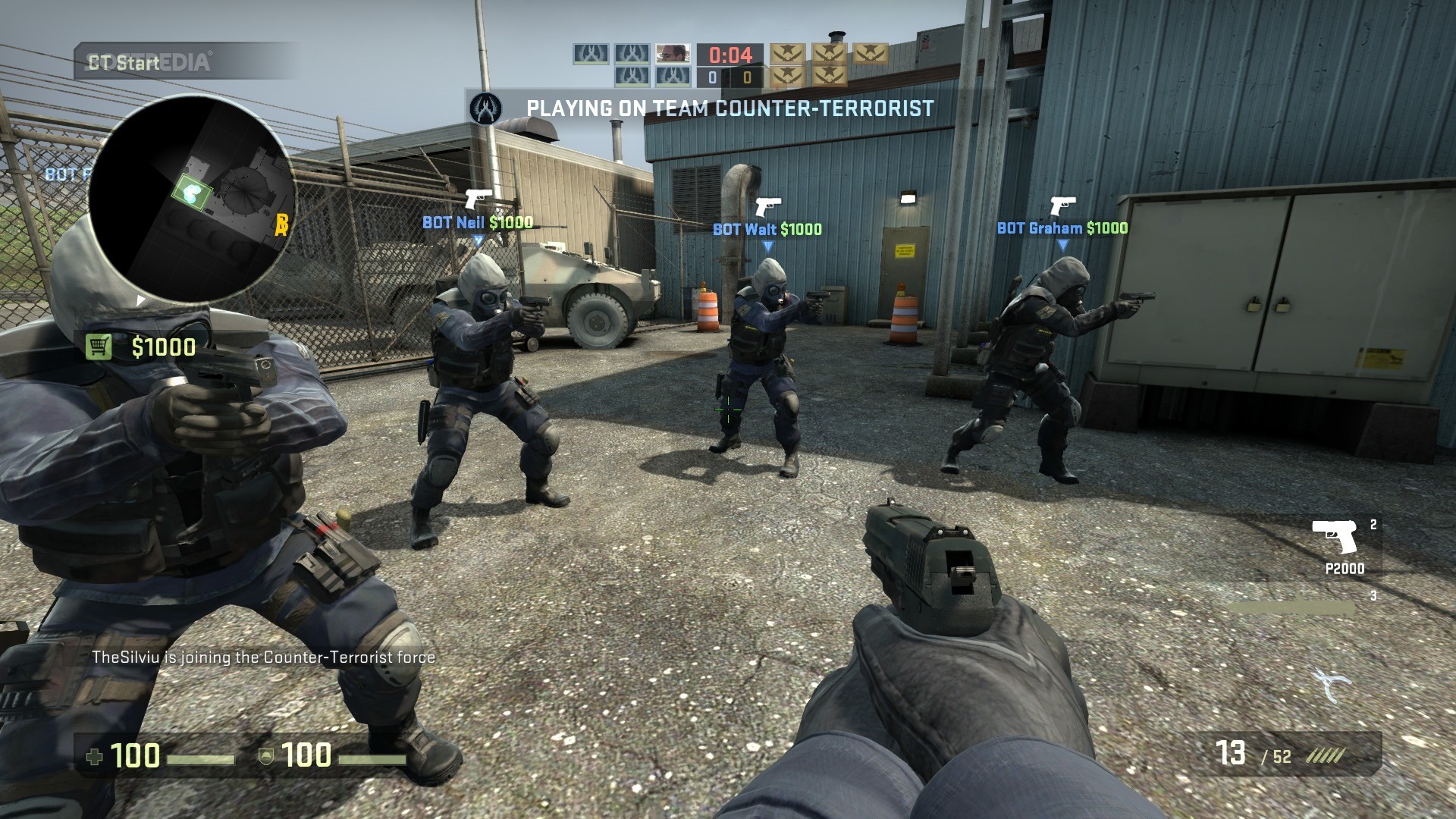 The pinnacle of competitive gaming, Counter-Strike is an online multiplayer first person shooter that proved once and for all the simplicity reigns supreme. Players work in teams as either terrorists or counter terrorists to complete objectives (defusing bombs, rescuing hostages). Players accumulate in game currency that can be used for customizing weapons and accessories at the start of each round. It has risen in popularity over the years and is the go-to game for any competitive gamer.
Halo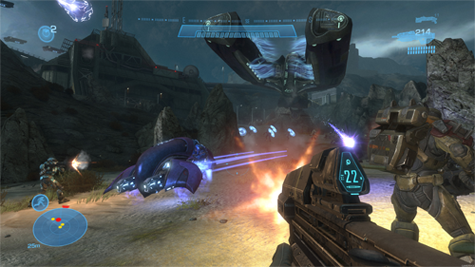 For many gamers, Halo was the game that launched their interest in first person shooters. With the release of the powerful Xbox console, this game was incredibly popular. Unlike previous shooters, Halo featured an amazing campaign that left gamers feeling suspense as they were immersed in a dramatic galactic conquest.
Halo also had an amazing selection of futuristic weapons and vehicles to choose from, as well as an array of evil aliens, all tied in with the perfect atmosphere for serious gaming action. Halo was also one of the first games to work with artificial intelligence so each play through is slightly unique from the other and players may notice their gaming style
Halo is the franchise that made the Xbox what it is today. And every gamer needs to experience the Halo video games at least once in their lifetime. If you aren't much for first person shooter campaigns, definitely give the multiplayer a go.
The multiplayer for the Halo franchise is phenomenal, and really adds to the reputation for the series.
GTA SAN Andreas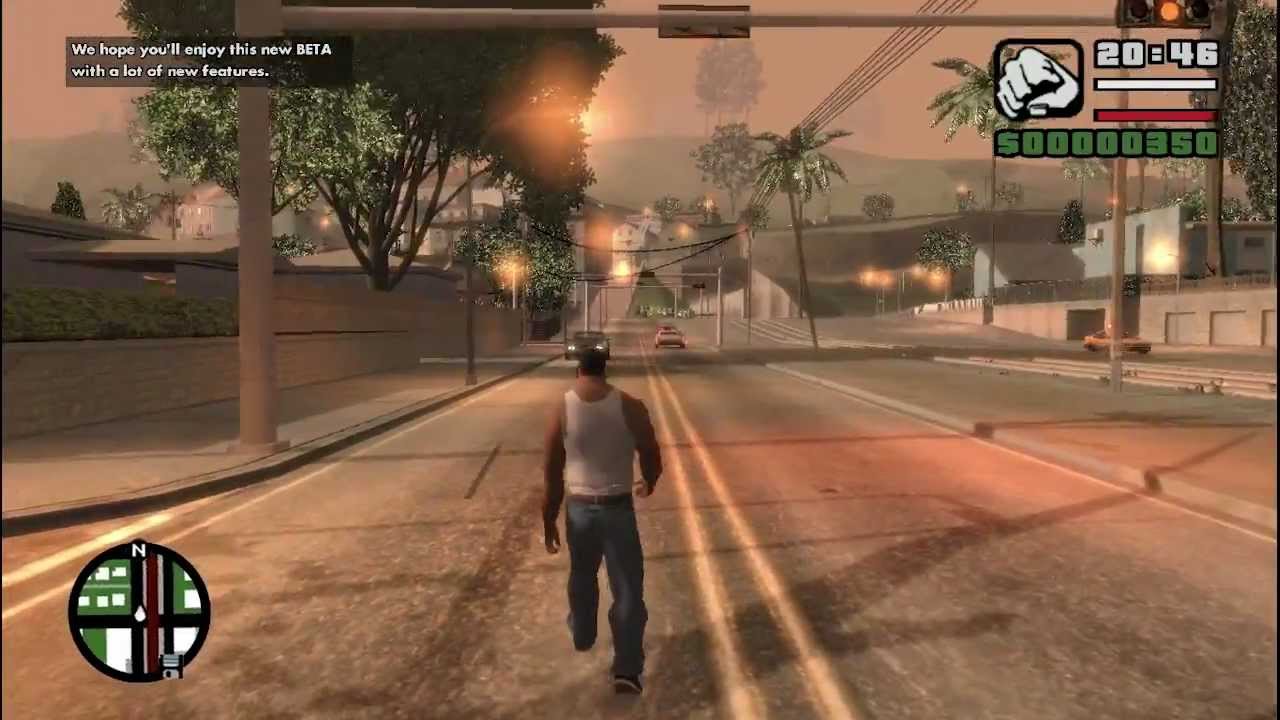 The Grand Theft Auto franchise brought more controversy to the video gaming community, but also more popularity. A sandbox based crime game, GTA was criticized for it's violent gameplay. However, this did not stop gamers from enjoying the game.
Grand Theft Auto: San Andreas puts players in control of Carl Johnson, a gangster from Los Santos (modeled after Los Angeles). Like Grand Theft Auto III and Vice City, players make a name for themselves completely assignments with various nefarious characters of the fictional criminal underworld.
What Grand Theft Auto has been known for is the immersion and choice it offers gamers. You can acquire almost any vehicle, from boats to jet planes, and go anywhere. How long it takes you to finish the game and in which order is almost entirely up to you. San Andreas improved upon the Vice City game with slightly better physics and graphics, as well as more intricate shooting mechanics and stunt driving options. The game's map also improved over the years, and each new GTA game has shown bigger and bigger maps.
The latest game in the franchise is Grand Theft Auto V and GTA is the game that built the Rockstar developer into mainstream gaming success.
Bioshock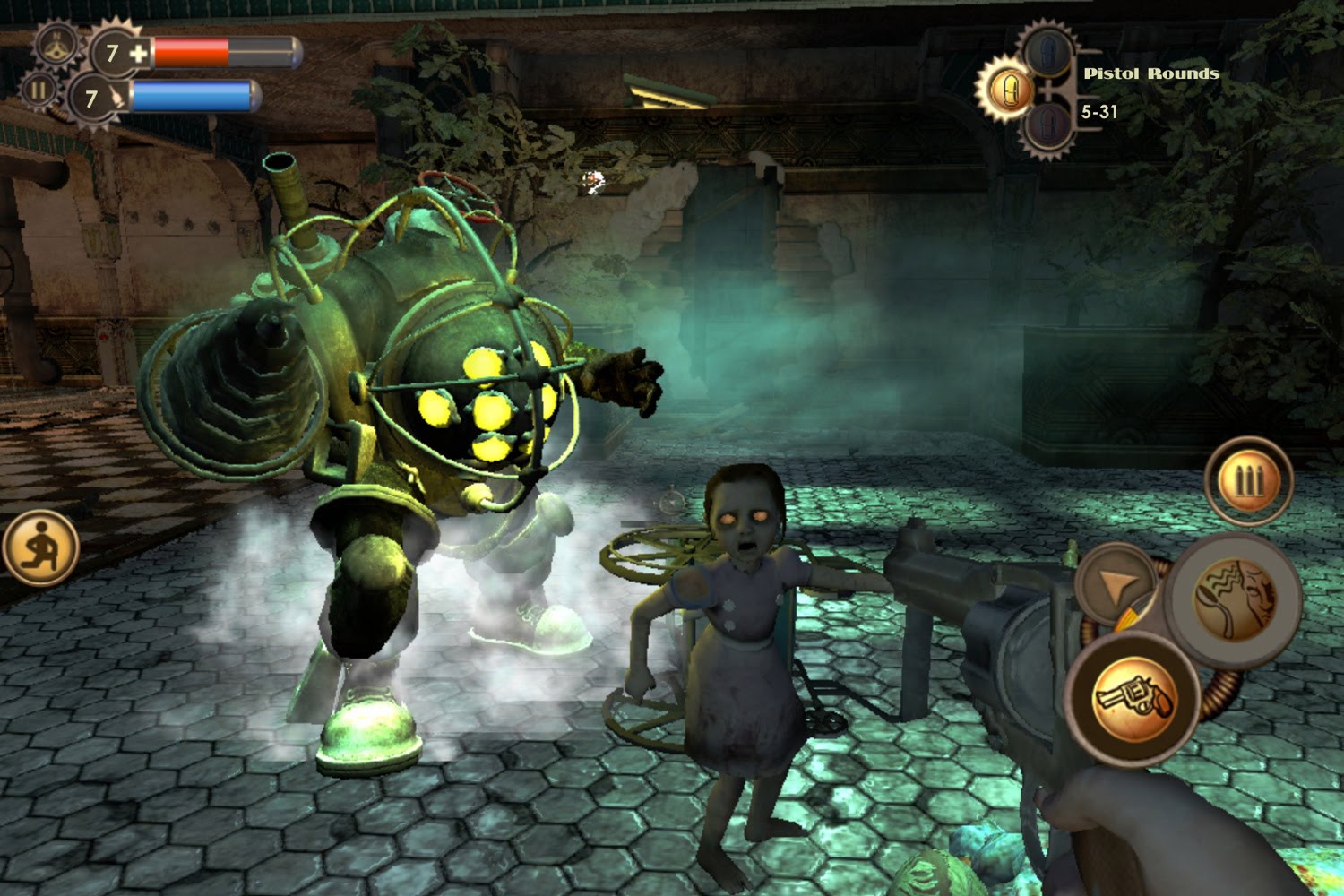 Bioshock was an instant hit amongst gamers for it's shockingly scary world and amazing first person gameplay. Players are taken into an underwater utopia plagued by violence and genetic mutations, where they must unravel the conspiracy while fighting (and sometimes hiding) from the creatures that lurk in the shadows. The story, characters as well as graphics and physics make this game an amazing part of the 2000s gaming world. The weapons are beautiful, unique and fun to play with and the story is top notch. And, similarly to Halo, Bioshock makes use of AI to ensure that no two gamers experiences are completely the same.
The Elder Scrolls IV: Oblivion
The Elder Scrolls franchise is one of gaming's best masterpieces. And Oblivion is no exception. A fantasy role playing game, players are thrust into a huge, multi-dimensional world filled with characters, creatures and amazing quests. There's a lot of player customization in Oblivion. Player's can choose from various different races and build a specific fighting style that they enjoy. They will complete quests, find gold and level up certain characteristics. This game feels like a gigantic fable that never ends, it is essentially a medieval version of the Fallout franchise. Some gamers have clocked over one hundred hours on this game alone, and there's plenty of room for replays.
Forgettable
Red Steel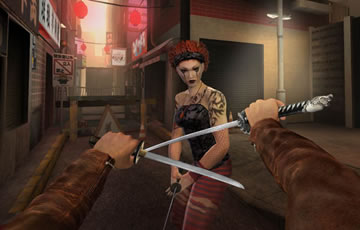 Developed for Wii by Ubisoft, Red Steel is forgettable because it failed to live up to it's own hype. Player's were excited for an interactive action game featuring the Wii's motion remote. The game upset many gamers because the remote just didn't work at all, it was buggy at best. Combined with the fact that the actual graphics did not match what was shown initially, gamers left Red Steel and quickly forgot about it.
Lair
Gamer's were promised an immersive, dragon combat flight simulator that would fully utilize the power of the PlayStation 3. Instead, Lair was released with an extremely buggy gameplay system with horrible controls that resulted in mass amounts of button mashing. Gamers quickly forgot about this failed project, and to this day almost no one knows about it.
Worst Games
Blood Beach
Released in 2010, Blood Beach is an anti aircraft gunner video game. The graphics are insulting and the gameplay is trivial at best. Even for the low price tag of $10, this game is horrible.
Balls of Fury
Another Wii game, Balls of Fury is a ping pong game based on the equally as bad movie. The game features horrendous graphics and a buggy Wii remote based control system.
Capcom Fighting Evolution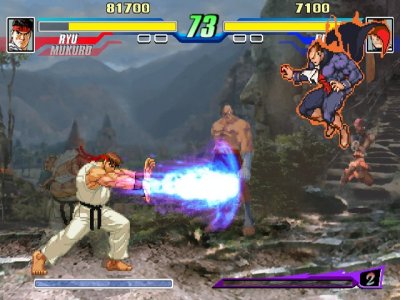 A seemingly rushed Capcom fighting game, Capcom Fighting Evolution made the stereotypical video game mistakes. It failed to deliver the characters initially mentioned, had graphics that seemed to be taken from previous games, and horrible fighting mechanics. Everything about this game gave Capcom a bad rap.
Watch Dogs
Watch Dogs had the makings of a video game masterpiece. But, as we've seen before, sometimes the ideas work better on paper. The game featured bad graphics and general lack of details, such as the inability for water to be reflective and buildings that were missing basic cosmetic attributes. The AI was buggy and noticeably bad, and the character development was horrendous. Combine that with the overall repetition of the missions within the game and bad car physics and you have a pathetic excuse for a Grand Theft Auto knock off. The wow factor for Watch Dogs was the ability to hack into almost anything within the virtual world, but gamers quickly lost satisfaction in the repetition and overall lack of emphasis placed on the mechanic.
Ride to Hell: Retribution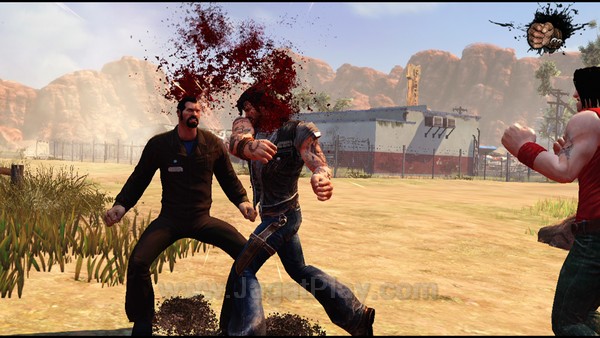 This game feels like another knock off gone wrong (but when are video game knock offs that great, anyhow?). Ride to Hell features a combat system that is nearly identical to the Batman: Arkham style fight physics, except they are horrible and broken. The story itself is strange, almost hilarious at times, and the driving gameplay is frustrating at best. The voice work is shoddy, only adding to the overall ugliness of Ride to Hell. Sometimes game developers just rush a game and expect the gamers to enjoy whatever they throw into the mix. But, as we've seen throughout time, that simply will not work.