Mega Man is a retro gaming institution. He takes his spot alongside Sonic the Hedgehog and Mario as being one of the few video game characters that gamers of a certain generation can say was the first they ever played. The problem with these special video game characters is that they have a tendency to inspire game after game from console to console. And some of them? They're not that good. (Sonic the Hedgehog (2006), I'm looking at you.)
In this blog post, we're going to talk about who did platforming action better when it comes to a couple of Mega Man games. We're gonna pit the Mega Man X vs Zero games against one another to see which comes out on top. We'll even look at the similarities of Zero and X games. Because why wouldn't we? We're gamers! It's what we do when we're not gaming!
Who is Mega Man?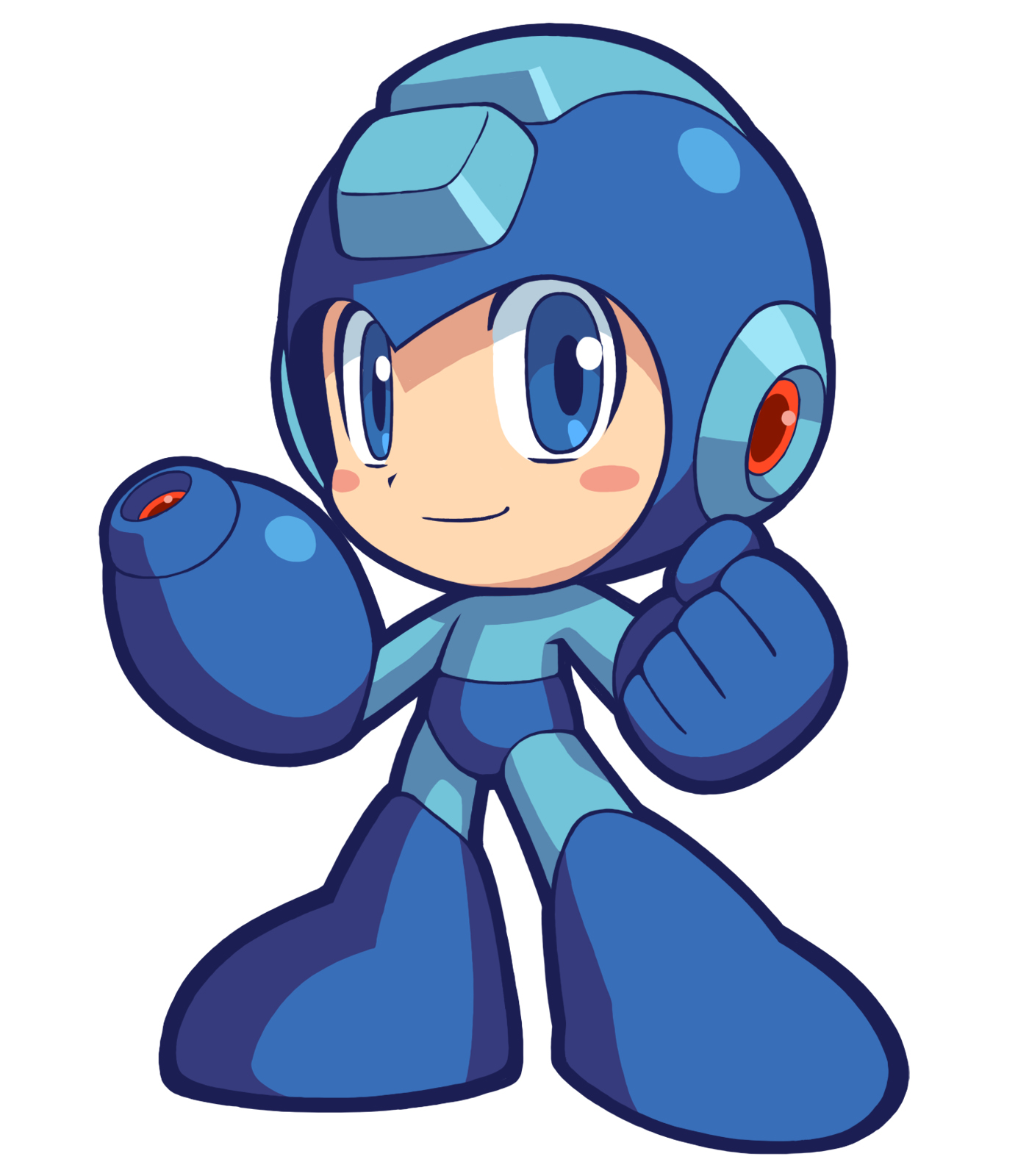 If you're reading this article, let's face it, you probably know who Mega Man is. If not, let's give you a rundown before we pit the games against each other to see who did platforming action better.
Mega Man (also known as Rockman in Japan) is an android dude that was created by Dr. Light, with the assistance of Dr. Wily, to help around the lab. When Dr. Wily decided he was, more or less, too good for Dr. Light and double crossed him, Mega Man offered himself up to become a fighting robot to do all he could to stop Dr. Wily.
This is, of course, just one of the many Mega Man stories, but it's the premise of his origins and that's always good to know.
You with us? Mega Man is a good robot, Dr. Wily is an evil bad, bad dude. Good!
Mega Man X4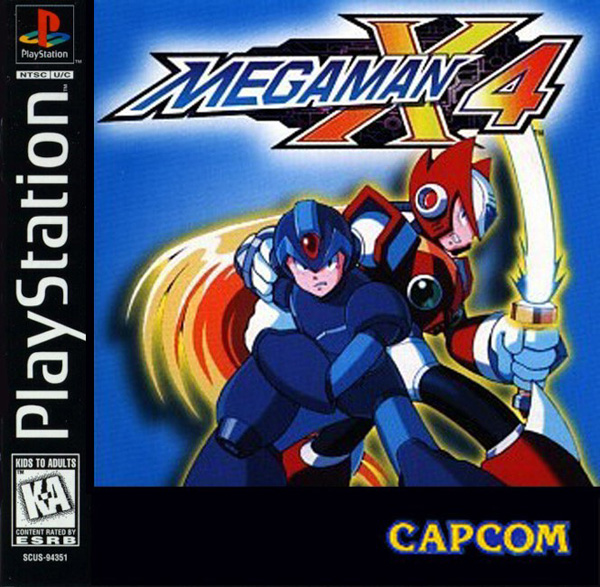 Mega Man X4 was a video game developed in 1997 by Capcom. As its title denotes, it was the fourth game released in the Mega Man X series and had versions released for the Sega Saturn and the PlayStation. (PlayStation only in Europe.)
Mega Man X4 was the first game to include a choice of single-player protagonists. The two Maverick Hunters, Mega Man X and Zero, provide a variety of different skills for the player. Like Sega's Sonic and Knuckles and even Jurassic Park, being able to choose which character you wanted to play, always put games into an exciting new territory.
Mega Man X's play style includes an array of area of/long range attacks, which differs a lot from Zero's short range, sword swinging, action-packed one. The characters also provide their own individual story lines, which makes no two playthroughs the same. In 1997, video games hadn't yet reached a place where "open world" meant an open world, and so Mega Man X4 supplying any sort of choice put it heads above the rest.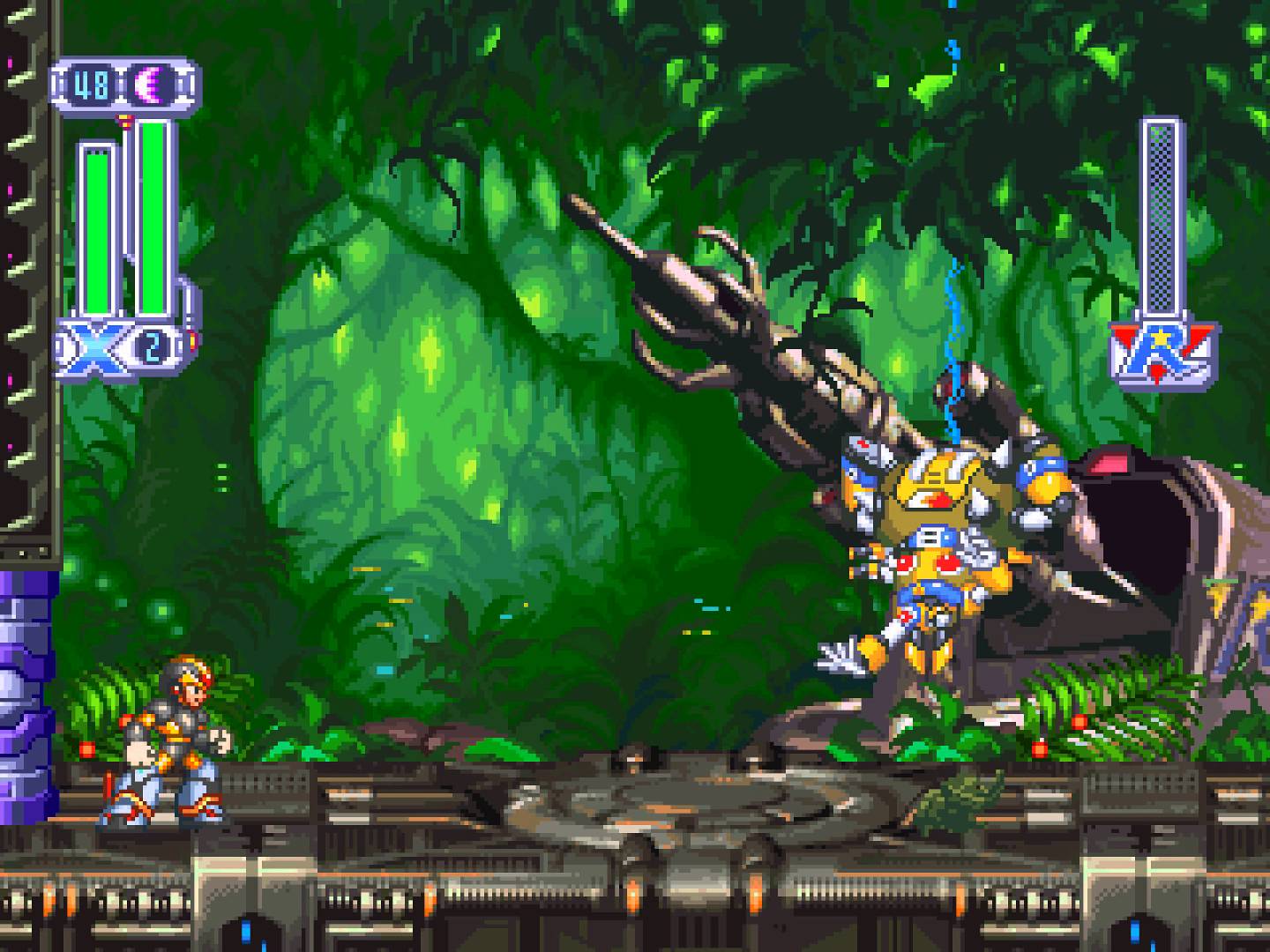 Zero was available to play in Mega Man X3, but mostly as a spare life for the player and not really with any other point to him. In Mega Man X4, both of the protagonists do have their own stories and their own goals. Mega Man X4 may graphically resemble games of yesteryear like Streets of Rage, but the only differences displayed between the characters in those games were their skills. The story was generally the same.
Mega Man X4 achieved critical acclaim for its play style, its two-for-one arc, and sticking to the 2D format that Mega Man was known for. Especially in an expanding video game world wherein 3D games were growing in popularity. Its only downsides, critically, were things like voice acting. One has to wonder how well it'd hold up if they redubbed!
Mega Man Zero 4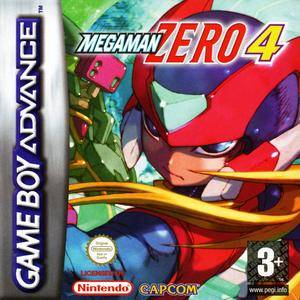 Mega Man Zero 4 was a game developed by Inti Creates and Natsume in 2005. As with the rest of the Mega Man Zero series, it was published by Capcom for the handheld Game Boy Advance.
The Game Boy Advance (and other handheld Game Boy devices) was a good console for a Mega Man game to be released on due to its 2D graphics. For Mario, for example, who'd moved on to 3D and Sonic had even tried to follow suit with it, it would have been more difficult for them to go backwards without it being a tail-between-their-legs scenario. Overall, Mega Man Zero 4 and the Game Boy were a good fit, and all its players seemed to think so too.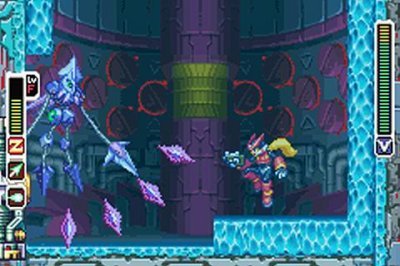 The Mega Man Zero 4 series differs from the Mega Man X series because of its focus on Zero as the main (and only) protagonist. Mega Man Zero 4 is the fourth game in the Zero series, and it introduces a few game changes. The eight stage, four mini boss action platforming is similar to the other Mega Man titles as well as similar games, but Mega Man Zero 4 also offers up an Easy and a Normal mode due to the reception that the previous games had been getting slightly more difficult.
Mega Man Zero 4, like its predecessors, also offers up a selection of mini games that can be unlocked as you advance in the main game.
Mega Man X vs Zero Games
The similarities of Zero and X games are as follows:
Graphically, they're both 2D action platformers.
They follow the same stage-to-mini boss game style.
They both feature Zero as a main character (rather than the former games and series' where Mega Man/Rockman has been the main protagonist.)
Each are short, satisfying platformers.
There are, however, more differences between the two games. Those differences between the Zero and X games are as follows:
Mega Man X4 is more cinematic than Mega Man Zero 4
X4 has two distinct storylines from two distinct characters: Mega Man's story differs from Zero's entirely.
Zero 4 has different difficulty modes.
Zero 4 also introduced a weather changing feature that makes playing harder or more complex, in regards to what the weather is at that point in time.
X4 may be older, but the graphics are similar, except for the short movies that X4 have at the beginnings of the characters stories.
Zero 4 has mini games outside of the main story.


Conclusion
So who did platforming action better, you ask? Mega Man X4 or Mega Man Zero 4? Personally, I'm more a fan of Mega Man X4. As a staunch console player, I'm much more familiar with the style than I am with those on handheld devices.
The premise of Mega Man Zero 4 and everything that it offers are tempting, but ultimately, it's Mega Man X4 that, while older, provides far more choice to a gamer. In the days before Internet gaming was a thing and matches were quick, instant, and satisfying, a game had to provide a lot to earn our playership.
Out of the two, Mega Man X4 does that far better and more successfully, as a platforming action game, than Mega Man Zero 4.