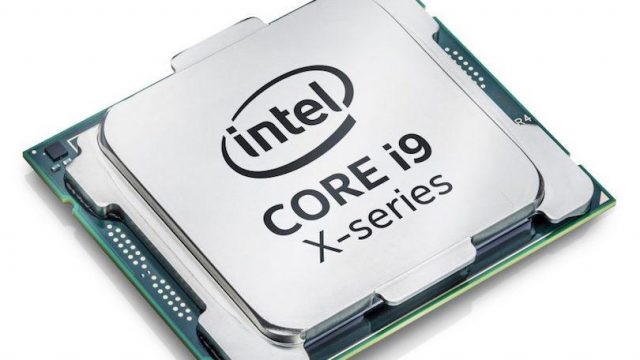 The end of 2017 has seen fantastic launches of next-gen hardware, and it has been exciting to many pc users. Subsequently, 2018 seems to be stepping into gear and the whole PC world is getting better with more powerful processors, cutting-edge monitors, graphics cards, motherboards and the latest advancement in organic technology. It's more likely that state-of-the-art PCs will hit the shelves throughout the year and raise the bar for the improvement of topnotch computers.
2018 CPUs
The most recent eighth generations (i5 8400, i5 8600k, and i7 8700k) are about to be overtaken by the latest 9th Gen Cores and Intel Coffee Lake. The announcement of the new 8th gen Coffee Lake and introduction of 9th generation chipsets bring much relief to the heavy computer users who need high clock speeds, powerful multitasking and rendering capabilities. Z370 chipset will be a thing of the past considering the threads and core count of the new 9th Gen Core chip. AMD is also stepping up and is trying to outshine Intel with its Ryzen variants. 2018 will see computers with processors sitting on eight cores and 16 threads with powerful motherboard updates to allow efficiency, speed, and reliability on high-performance devices.
The launch of AMD/Intel hybrid is not a surprise to many who have always hoped for the matching of the AMD's Vega GPU design with the superior Intel architecture. The match will produce an enterprising desktop sitting on a notebook chassis for durability and reliability in performance.
2018 Monitors
After receiving 4K monitors, 8K counterparts can't be far away. HDR monitors were presided over by the introduction of 4K technology that changed the digital world back in late 2017. HDR monitors are getting better with newer updates, but the 4K has come to revolutionize the human interface systems. Gamers, video makers, and editors can now celebrate another game changer in the world of pixels and digital displays.
Samsung was recently reported to be working on a rivaling OLED technology, and Micro LED for its computers and TV screens. It is designed to have a faster response time, high-quality contrast, and improved energy efficiency. And there is the project of Razer's Valerie that takes video gaming to another level with three screens where two fold out from the sides.
Bluetooth 5 is taking over
The aging Bluetooth v4.2 is coming to the end of its lifecycle. New 2-in-1s and laptops will be equipped with the latest upgrade of Bluetooth 5. The wireless platform is faster and a longer upgrade capable of communicating to devices that are 400 meters away in a clear line of sight as opposed to the traditional 100m range. It also transfers data at a speed of 2Mbps, which is twice faster than v4.2
Beautiful 4K and HDR Screens that seamlessly fit into the computer
New laptops are being produced with stunning edge-to-edge screens, which are built with 4K and high-dynamic range (HDR) technology that brings a unique experience to movies and games. Cameras, TVs, and monitors supporting the technology and complement the 4K screens are already flooding the market.