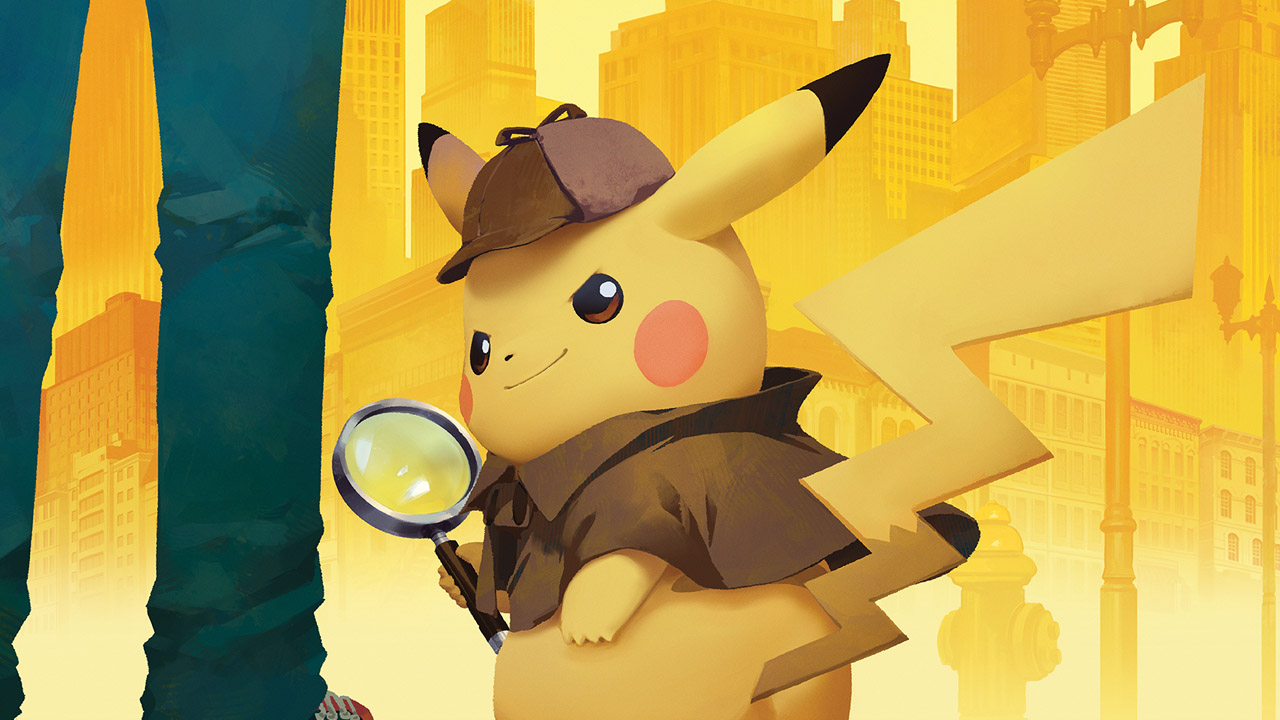 This month has some very exciting news in the world of video games. Although March is usually a relatively slow month for gaming, there are some awesome games we are looking forward to checking out. Here's just a few of them:
Detective Pikachu
This game is set to be released on the Nintendo 3DS handheld. Detective Pikachu isn't the traditional Pokémon title. What we have is a game that puts players in the role of Pikachu himself, and includes hours of engaging content and adventure.
The game itself isn't all too difficult, which comes as no surprise from Nintendo, who has frequently kept the Pokémon titles geared towards more casual gaming.
The storyline follows a missing persons case in Ryme city, where our cute detective (that's Pikachu by the way, in case you're wondering), teams up with the son of the missing person to figure out where they went.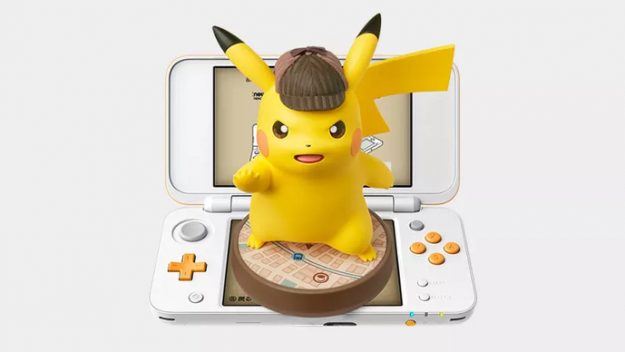 In the 12 or so hours of gameplay, gamers can expect to tackle many interesting cases. Detective Pikachu puts you right in the heart of crime scenes, gathering clues, collecting items, and putting all the pieces together. Once all (or enough, rather), evidence has been collected, it's up to players to solve the case. Pikachu works as the seasoned detective, guiding you as you work to unravel the mysteries of the city.
All in all, the game is fun and engaging. There can be some slight hiccups with the case solving, which requires players to gather sufficient evidence to show the final answer, so relying on hunches wont be acceptable. However, one of the game's many strong suits is of course the Pokémon universe. Detective Pikachu ultimately gives players more information and content into the world of Pokémon, and that is something truly timeless for gamers of all ages.
March Games to Look Out For
So in gaming news, we are definitely pretty excited for Detective Pikachu, but there's many other great titles hitting the market (or have already been released) this month.
Assassin's Creed Rogue: Remastered
Every now and again, developers will choose to bring back a popular title, revamping the graphics and overall performance, in what's known as a remaster. Often times, games just aren't given enough justice on current generation consoles. Developers want their games played with the best possible specifications, allowing for higher performance, better visuals, and more features.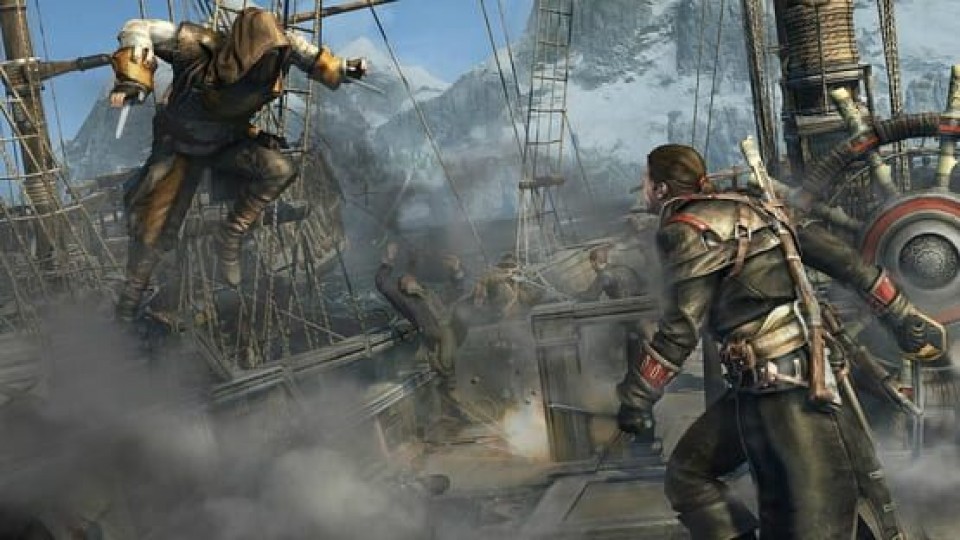 This is the case with Assassin's Creed: Rogue, the sequel to the popular Black Flag game within the Assassin's Creed franchise. Because Rogue was released alongside the Unity game, many players with the latest consoles did not get to play Rogue. The developers have proudly announced that the remastered game will feature "improved environment rendering, textures and visual effects", as well as all the DLC. The price for Rogue: Remastered, has not yet been released. None the less, this is a great game and something to be excited for.
Devil May Cry HD Collection
From developer Capcom comes the remaster of Devil May Cry. With a new 1080p resolution, Devil May Cry makes its return with better texturing, well defined character modeling, concept art, soundtracks and fan art. For the latest consoles and the accompanying performance upgrades, the game hasn't changed storyline wise. However, the gameplay still remains quick paced and difficult, delivering stylized and high adrenaline action.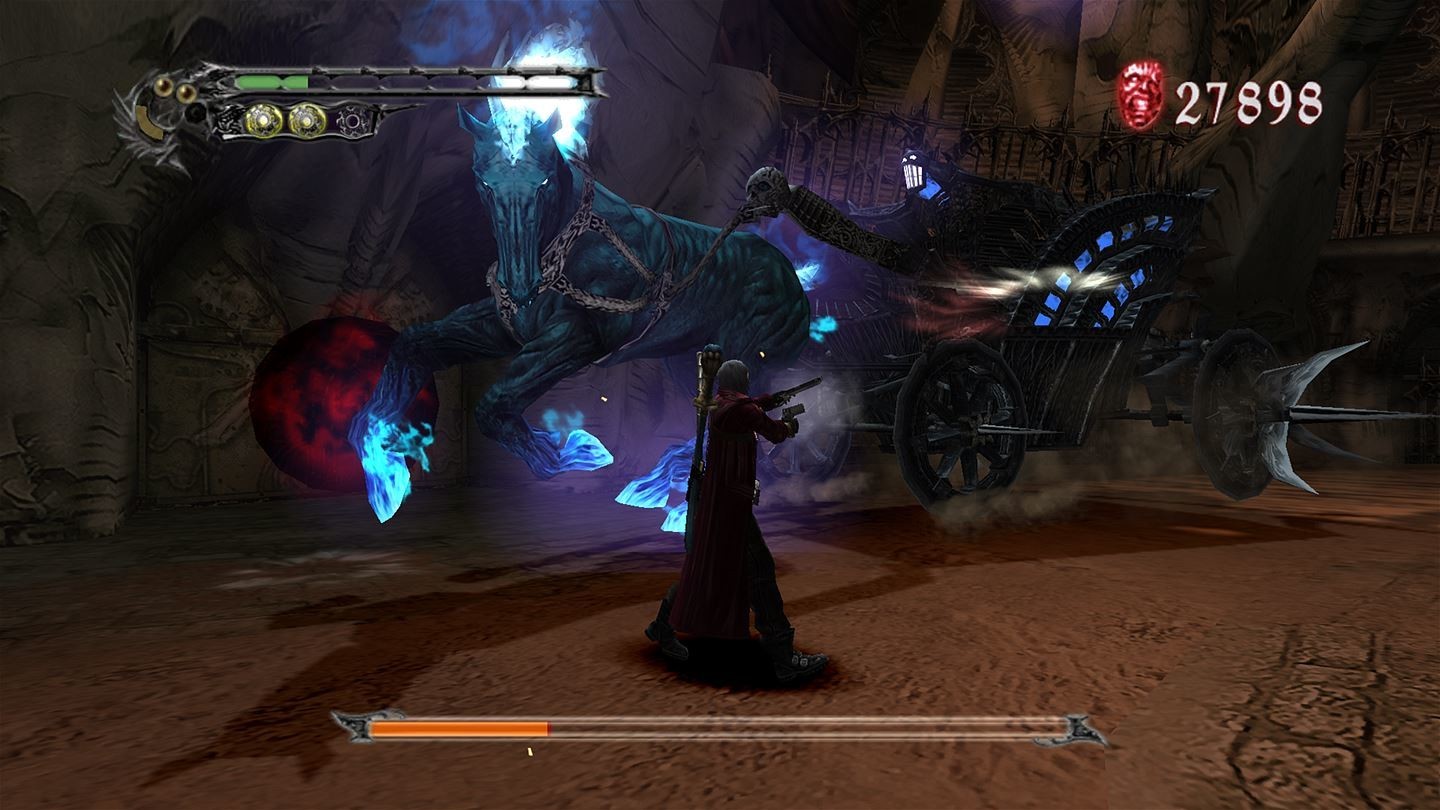 For a remastered title, we couldn't be happier to have Devil May Cry in the mix.
Sea of Thieves
In the realm of pirates and sea faring role playing games, no game has captured the raw essence and miraculous ocean waves more than Sea of Thieves.
In gaming news, Sea of Thieves is worth a notice or too. Putting gamers in the role as a pirate, they must sail the ocean blue in search of treasure, attacking other pirates, drinking and of course, massive theft and buffoonery.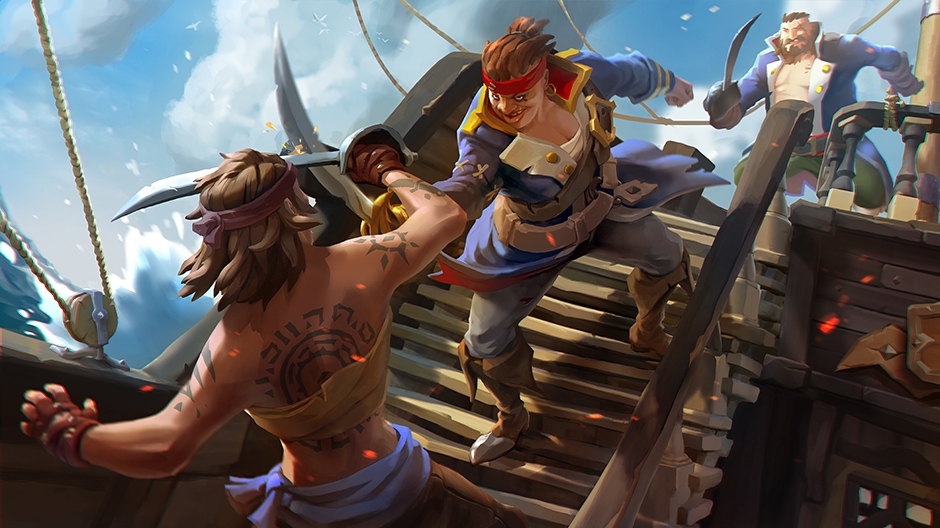 What can be at times overwhelming, Sea of Thieves offers a lackadaisical approach to common video gaming; there's not really any directions in-game. The game works with more of a, figure it out yourself mechanic, which works surprisingly well.
Sea of Thieves requires dedicated teamwork for smooth sailing (literally). It's thrilling visuals and rewarding rushes are accompanied after many arduous hours practicing and thus mastering the art of ship operation.
But let's talk about the waves for a moment. There's no other game that has done waves like Sea of Thieves, the ocean is stunning, horrifying, but downright beautiful. And while the game has received criticism for it's limitations of gameplay and itemization, within a few updates Sea of Thieves is bound to be one of the biggest releases of the year. The first person co-op pirate game is available for Xbox One and PC.
Agony
Fans of the horror genre, here's a good piece of gaming news. This game looks freaking scary as ever. Agony takes place in literally Hell, players awaken with amnesia, and are forced to travel through the underworld, possessing demons and trying endlessly to escape.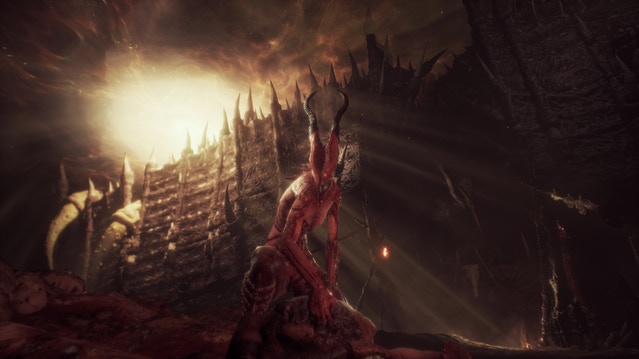 This first person, survival horror game might be the most terrifying game of the year. Set to release March 30th, 2018, Agony is prime evil realized.
Far Cry 5
The Far Cry franchise has continuously been dropping jaws since day one. Here's a golden piece of video game news, Far Cry 5 is here, and we are extremely pleased with the outcome.
The franchise is nearly 15 years in the making, and gamers have still been gifted the freedom of exploration that factored heavily into the franchise's success. As usual, gamers are free to drive, swim, shoot and blow things up in whichever way they deem fit.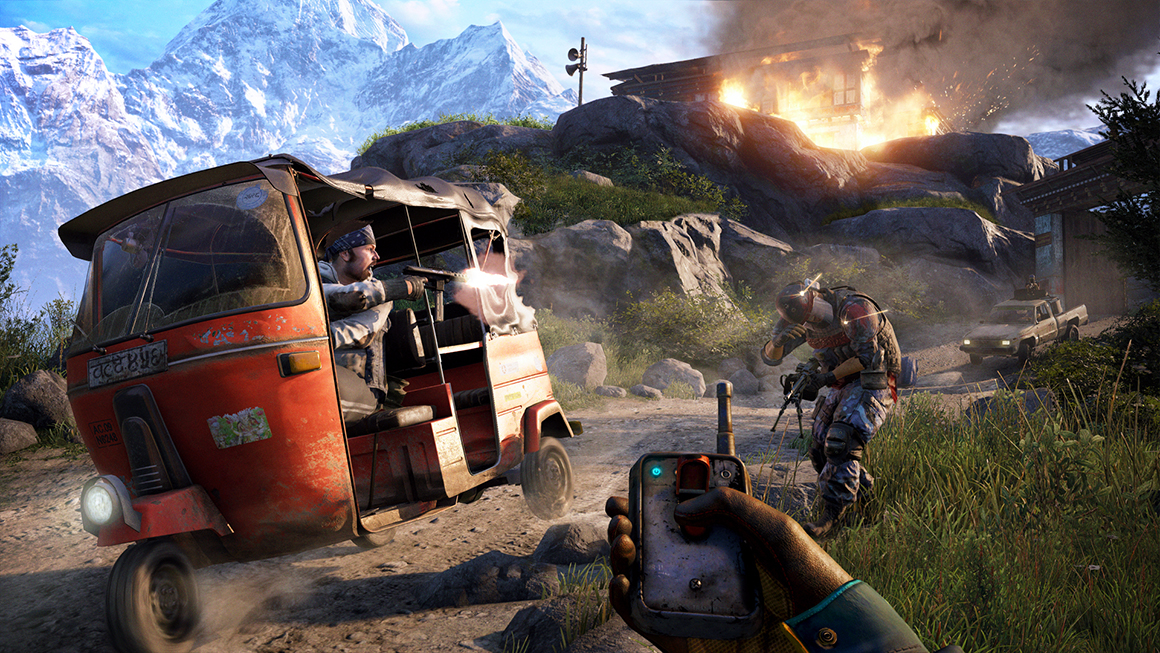 Players take on the role as "The Deputy", an individual who visits the new territory of Hope County in order to capture Joseph Seed, a vicious cult leader.
But Far Cry 5 offers an enhanced buddy system with special abilities, and a differing exploration system. Gone is the radio tower communication mode, now players must work on defogging the map, so exploration truly is key here.
The skill system has been revamped as well, perk points are gained by completing missions and challenges, which can then be redeemed for abilities, items or weapon slots. So although hunting is still a part of the game, it's no longer a requirement.
All in all, Far Cry 5 is one of the best in the franchise, the game features a beautiful environment, mysterious and thrilling gameplay, and elements of the horror genre. Gamers will surely enjoy Far Cry 5. (Releasing March 27, for PlayStation 4, Xbox One, and PC).
A Way Out
This is an interesting game to say the least. A Way Out is a co-op adventure game that requires gamers to play with a friend, and the mechanic works quite well. The storyline happens at the same time, for both gamers, regardless of where each character is in the game. Players must figure out how to escape from their confinement, each placed in prison for various crimes. A Way Out follows an intense and quickened pace, there's some feelings of playing Hitman and Uncharted with this game, and figuring out how to work as a team is the game's strong suit.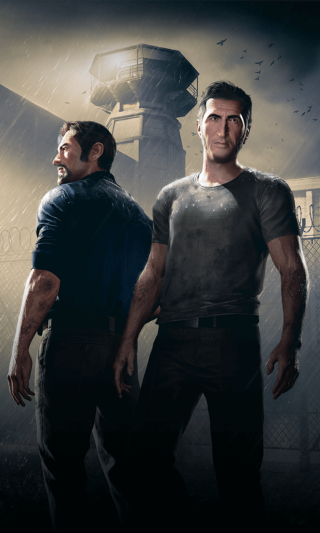 It's a good game with a unique element, and gamers will find the co-op experience refreshing.
Warhammer: Vermintide 2
The sequel to a pretty amazing co-op fantasy shooter, Warhammer Vermintide 2 puts players in a "Left 4 Dead fantasy" setting, battling against the Skaven Horde and Chaos Army.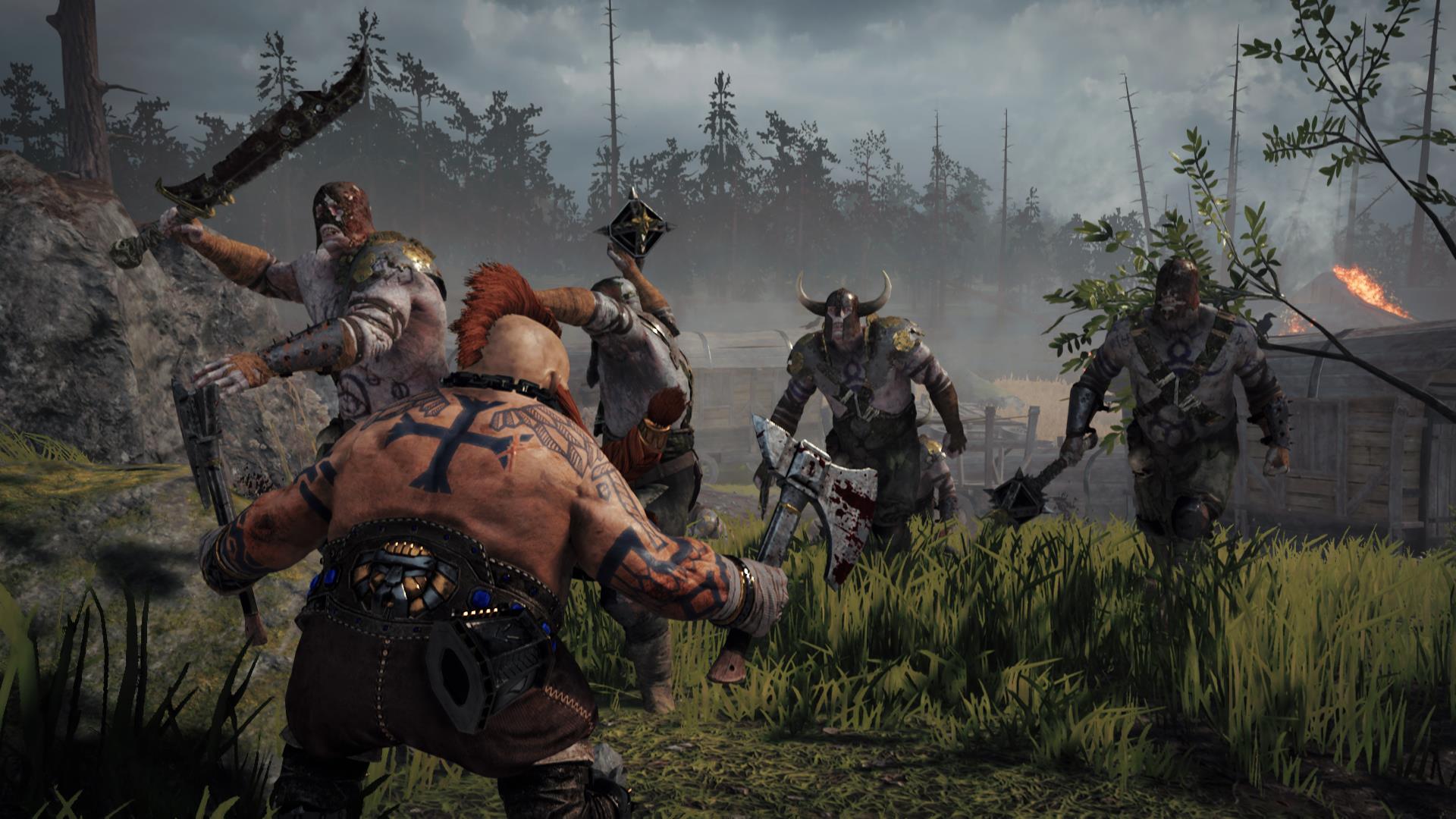 Playing in more of an outdoor setting, the game's original five heroes are back, and there's 15 different careers to choose from, each with their own talent trees. Warhammer: Vermintide 2 has in fact already outsold the first game, in less than two weeks too. Fans of the first person co-op game rejoice, Vermintide 2 is out now for PlayStation 4, Xbox One, and PC gaming systems.
Valkyria Chronicles 4
For the Nintendo Switch, PS4, and Xbox One consoles comes Valkyria Chronicles 4, a tactical role playing game from acclaimed developer Sega. With a gang of new characters, gamers can expect similar tactical gameplay and settings to the prequels of the franchise.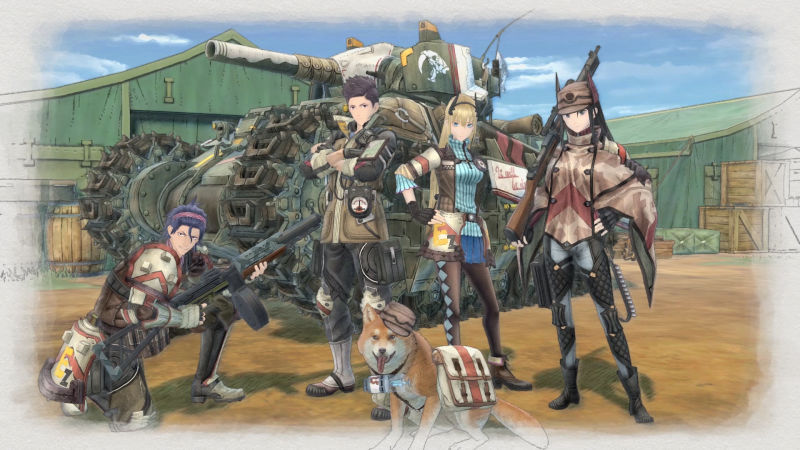 This is great for gamers and anime fans alike, and running a tank squadron has never been more thrilling. Valkyria Chronicles 4 puts an anime twist on tactical combat gaming, gamers must effectively command squads of soldiers and vehicles of differing classes to strike fear in the hearts of their opponents. Valkyria Chronicles 4 looks to be a beautiful game, and has already been released for the PlayStation 4 console in Japan, with the Switch and Xbox One set to release this summer.
Rick and Morty Season 4 Delay
Hold up Rick and Morty fans, Adult Swim has yet to approve the fourth season, and rumor has it that the delay constricting the 4th season has to do with contract negotiations.
Rating wise, the third season knocked it out of the park, cementing in Rick and Morty as one of the most successful animated shows.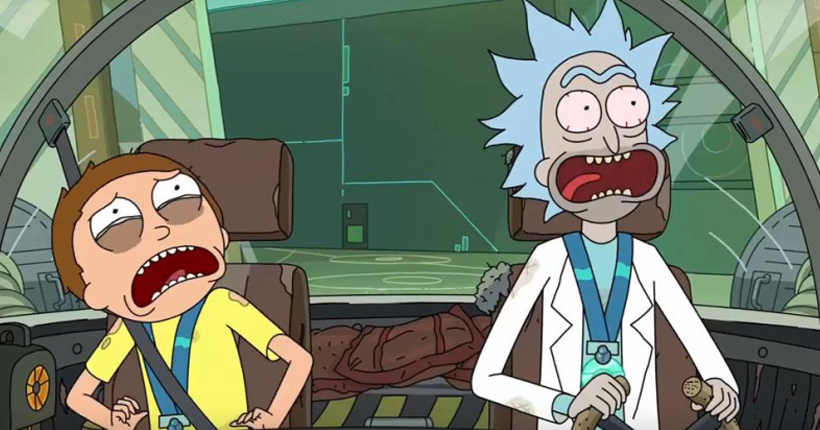 In a podcast, Rick and Morty co-creator Dan Harmon mentioned that the negotiations between him, Justin Roiland, and Adult Swim are causing issues,
"The reason we're not working on Rick and Morty right now ain't because I figured out that I don't need to impress you," Harmon said. "It's because of a little something called contract negotiations and it's gotten complicated this time around."
And as far as we know, there isn't anymore information other than that. Until then, all we can do is wait.
Critically Acclaimed Director Steven Spielberg Doesn't Think Netflix Netflix Movies Deserve Oscars
In movie news, Steven Spielberg doesn't think content such as Netflix Original movies deserve to get nominated or win Oscar (Academy) awards.
This is coming as surprise to no one in particular, Hollywood has lost quite a bit of money from the rise in popularity of streaming services such as Netflix, Hulu, and the likes.
During an interview with ITV News, Spielberg mentioned that Netflix is negative affecting the movie industry, and since they are "technically" built for the movie format, they should only be eligible for Emmy awards instead.
From Spielberg,
"But in fact, once you commit to a television format, you're a TV movie,"
"You certainly, if it's a good show, deserve an Emmy, but not an Oscar. I don't believe the films that are just given token qualifications in a couple of theaters for less than a week should qualify for the Academy Award nomination."
Spielberg, on the role of Netflix streaming and smaller production companies who go to them,
"A lot of studios today would rather just make branded, tentpole, guaranteed box office hits from their inventory of branded successful movies than take chances on smaller films," Spielberg said. "Those smaller films that studios used to make routinely are now going to Amazon, Hulu, and Netflix. Television is really thriving with quality and art. But it poses a clear and present danger to film goers."
What do you think, do streaming services such as Netflix or Hulu deserve to win Oscar awards for their original movies?