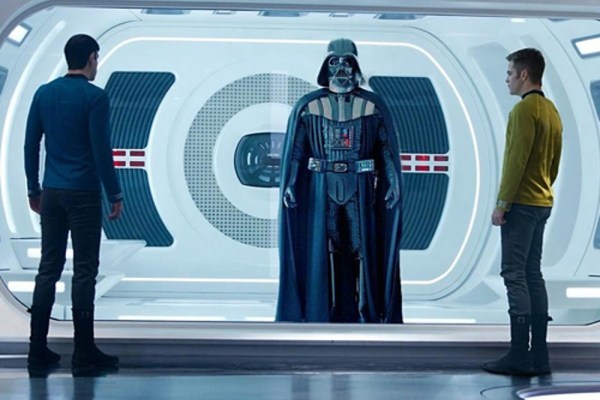 Putting Star Trek in the Star Wars Universe?
The success of the Marvel Cinematic Universe has resulted in a number of imitators. After all, it has been churning out a succession of successful movies, which is something that a lot of companies out there want to imitate. Unfortunately, those seeking to imitate the Marvel Cinematic Universe seem to be cursed with a serious lack of insight, as shown by a suggestion of combining Star Trek and Star Wars into some sort of Trek Wars shared universe.
What Are the Potential Pros?
There are no real pros to the concept of combining Star Trek and Star Wars to create some sort of Trek Wars shared universe. Sure, there are people who would pay to see such a thing, but it seems probable that their interest would be born out of the same kind of morbid curiosity that leads people to wanting to see car crashes rather than anything that can be called genuine enthusiasm. As a result, while there might be a small upswing in revenues in the short run, it seems probable that it wouldn't be sustainable in the long run.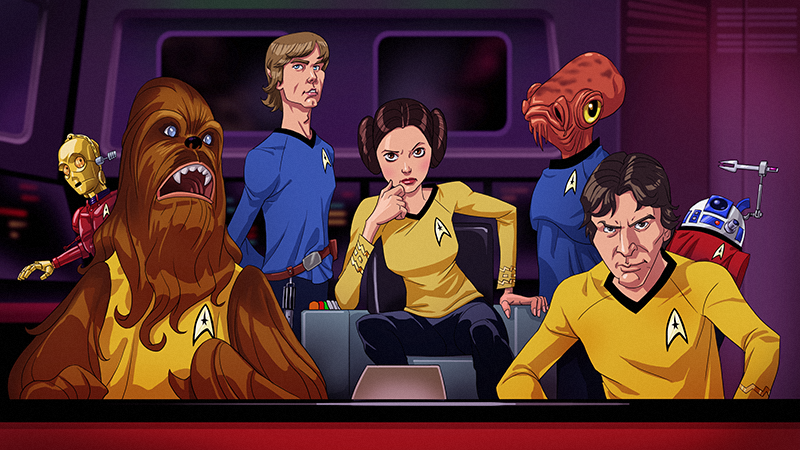 What Are the Potential Cons?
Both Star Trek and Star Wars are established settings in their own right. As a result, there is no simple and straightforward method for turning the two into a shared universe. This is in contrast to the Marvel Cinematic Universe, which can host a wide range of superheroes such as Captain America, Iron Man, and Spider-Man because they were always a part of the same setting. Based on this, it seems probable that the very understandable reaction of both the Star Trek and the Star Wars fandom should such a thing ever happen would be shock that would soon turn into massive outrage, particularly since the two fandoms have had a somewhat rocky relationship in certain periods.
On a related note, it should be pointed out that the two franchises don't mess well from a thematic perspective. Granted, both are focused on people having adventures in a futuristic space setting, but one is not the same as the other. For example, Star Trek is focused to a great extent on a future humanity interacting with other interstellar powers as part of a galactic community. In contrast, Star Wars is focused on heroes involved in the grand struggle between good and evil. Both franchises are big enough to have explored a wide range of concepts besides those, but in the end, their core has shaped the bulk of the material that bears their respective names. As a result, putting the two together would result in nothing more than a horrific jumble of nonsense rather than anything appealing.
Further Considerations
Summed up, combining Star Trek with Star Wars would be a terrible way to imitate the Marvel Cinematic Universe. In fact, there is no reason to believe that there is some kind of shortcut that can be used to replicate Marvel's success. Instead, it seems the best approach is to build up the foundations of a shared cinematic setting movie by movie while using the experience of making each movie to make the process that much easier, which is not something that can be done in a small amount of time but instead demands constant effort as well as an immense willingness to make such commitments.