| | |
| --- | --- |
| Posted by Jason on March 8, 2018 at 4:15 PM | |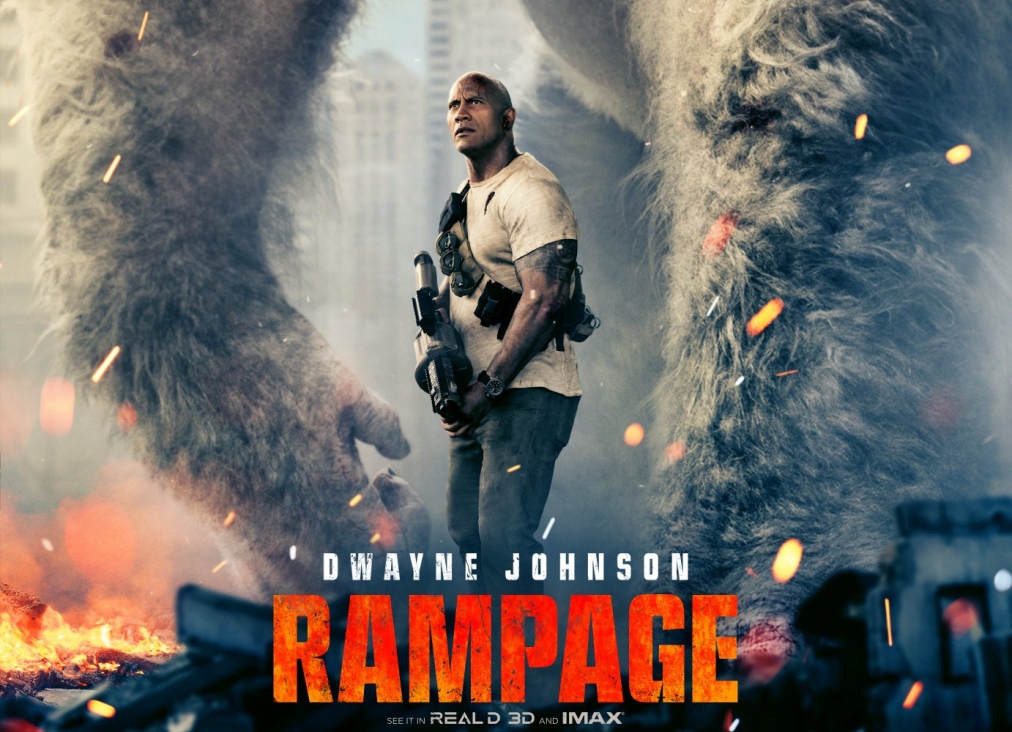 INTRODUCTION
Films adapted from video games have notoriously poor performances. From Tomb Raider to Mortal Kombat to Super Mario Bros., Hollywood's ability to successfully transform a video game series into a watchable, action-packed, narrative-driven film has been stymied. However, this still does not stop the industry from making more – and more expensive – attempts. The most recent attempt comes this April in the form of Rampage, a popular 1980s video game, starring Dwayne 'The Rock' Johnson.
AVOIDING THE PITFALLS
'The Rock' has potent experience in the failure of such an endeavour. As a lead in the 2009 video game-to-film flop Doom, Johnson understands what makes video game enthusiasts – and the wider public – buy into and enjoy a game-to-movie translation. In Rampage, the screenwriters changed a crucial detail of the origin stories: instead of evolving the apex predator monsters (gorilla, crocodile, and wolf) from humans, the story writers instead evolved them from their natural states as animals. And, as Rock discusses in interviews, the treatment of Rampage is much like the standard film treatment, and not an attempt to strictly honor the story and plotlines of the video game. Ultimately, Johnson hopes, this will bring the kind of "winking charm" that is often absent in video game films, like Doom.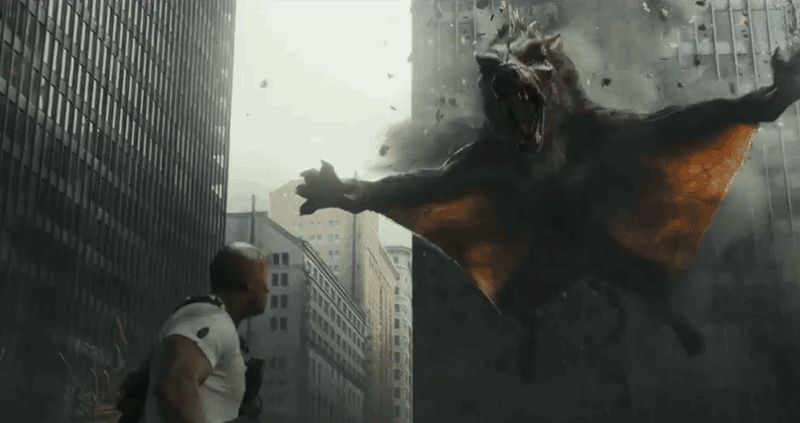 OPPORTUNITIES
One of the opportunities that this Spring's potential blockbuster has is its star: The Rock. In 2009, Johnson was not as capable or as reliable a box office draw. With a less than engaging script and only an emerging Hollywood star, Doom did not have the kind of firepower to endure poor critical reviews and continue to draw viewers. Johnson, now, however is a household name in the entertainment world (partially due to his recent successes with The Other Guys, Central Intelligence, and the massive Disney hit, Moana, where he showed his vocal skills). In addition, with Johnson's massive social media cache (over 100 million followers on Instagram alone), the film studio may not need to rely as heavily on its own internal marketing campaign, leaving the star of the film – and his magnet personality off-screen – to effectively promote the adaptation. With its legitimate star and box office magnet, Rampage potentially has the muscle to work through any weaknesses in adaptation and production.
CONCLUSION
While it is too early to tell whether this trailer is gaining purchase with the non-video game lay audience, it is clear that superhero and video game enthusiasts both are intrigued by this adaptation, and Johnson's confidence in its success. It will also face stiff competition from the newest in the Avengers series, with Infinity War. However, Rampage clearly seems better positioned than its predecessors to score big at the box office.