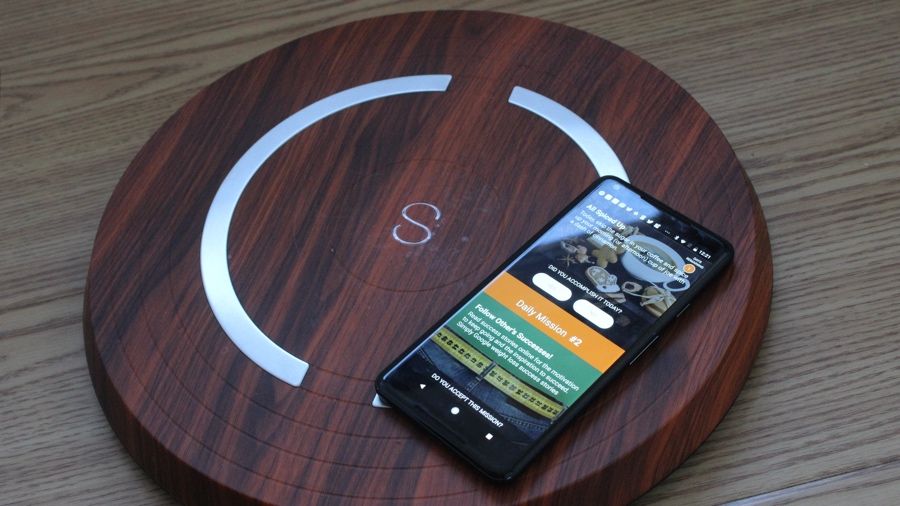 If you've made the resolution this New Year's to lose weight, improve your health, and live your best life, congratulations! Making that decision is an important first step. You probably are wondering where to start, and how to keep up with your progress. Instead of a typical scale to measure your accomplishments and hard work, choose the Shapa scale. Designed to help with losing weight psychologically, the Shapa Scale is unlike any other measuring device you've used.
Many of us know the agony of counting calories, measuring our food, and saying, "no" to that slice of cake. Often, however, when we have exceeded the arbitrary "ideal" number on the scale, especially if we know we've been indulging in rich holiday food can cause anxiety. Many people may actually eat more in response to the stress of their weight going up, not less.
Taking all of this into consideration, behavioral scientist Dan Ariely created the Shapa Scale. Instead of seeing a number in pounds and ounces, the Shapa scale instead gives a color – determining whether you are underweight, overweight, or within a healthy weight range for your height and gender. By removing the numbers from weight loss, the focus instead is on encouraging the scale owners to create healthy habits. By making the focus small, positive changes, rather than restriction and deprivation, the Shapa Scale gives the user tasks such as tidying up their bedroom, writing down a goal and affixing it to the fridge or setting an alarm on their phone to get up every two hours.
Other users are asked to walk to their gym. They aren't told to go inside, run on a treadmill, or do squats, but simply to walk down to the door. Being healthy is not just a one-time thing – it's a series of little decisions made each day, and not all of them are food-based. Instead, weight loss is a part of an overall lifestyle alteration, built through developing long-term healthy habits. Shapa encourages the user to learn what healthy habits and a healthy lifestyle look like through making small changes.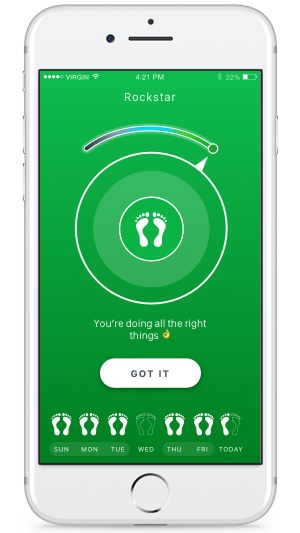 When you step on the innovative weight scale each morning, you are setting a healthy intention for that day. However, gaining weight can be even more demoralizing than losing weight, and even small fluctuations can cause distress and lessen motivation to continue healthy behaviors. Using basic behavioral principles, the Shapa Scale focuses on losing weight psychologically, versus making it just a numbers game.
Purposeful weight loss can be difficult for many dieters to achieve. When you make overall health dependent on only the number on the scale, you lose sight of the total health and well-being of the individual. The Shapa Scale focuses on losing weight psychologically, giving the user health-based missions based on the user's individual survey and the reported success of previous missions. Instead of meeting a calorie goal, the user instead meets a goal that encompasses their overall well-being. In fact, Shapa users report losing an average of 5.8 pounds over a 12-week period!
Over time, it's expected that the combination of secret weight-loss data and your responses to the missions you're given will help create a weight-loss profile. Each set of missions is based on data that you enter, so it's tailored to your own lifestyle and goals. After a while, the system will understand what incentives work best to inspire you to put down the fork and venture into the gym. Many dieters report that losing willpower and motivation is the hardest struggle to overcome – and science backs this up. Most weight loss efforts tend to run out of steam after the first month, as the newness of dieting wears off and the temptations in everyday life sets in.
Shapa aims to create small, sustainable healthy habits that encourage losing weight psychologically. When you're ready to make a whole-life change, not just start counting calories, the innovative weight scale from Shapa is the best tool to use.