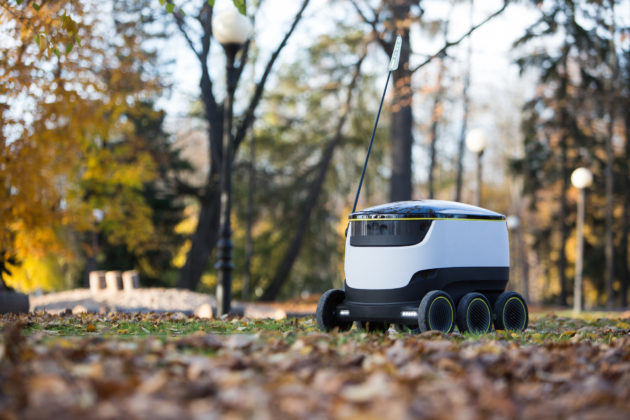 Why Is Amazon So Interested in Self Driving Robots?
Amazon is pouring an enormous amount of time, money, and other resources into robots. This is because Amazon has optimized its processes over and over, meaning that its best chances for improving them lies in new techniques and technologies. One excellent example is self driving robots, but it should be noted that the retail titan is interested in other robots as well, so much so that it seems as though it is intending to robotize much of its revenue-earning operations. Something that promises to further strengthen its position in its chosen market.
What Are the Pros of Self Driving Robots?
In a real sense, robots can be seen as being the next step-up in automation. As a result, the use of self driving robots can be expected to provide much the same benefits as existing automation but more so. For example, self driving robots can continue operating out on the road for longer periods of time without interruption, whereas their human counterparts need to stick to 10-hour shifts at a maximum. Furthermore, it should be mentioned that self driving robots can be expected to provide consistent results, whereas the productivity of their human counterparts can be influenced by a wide range of factors such as morale. Summed up, the use of self driving robots promises to make Amazon's processes both more effective and more efficient, which should combine to make the retail titan more profitable.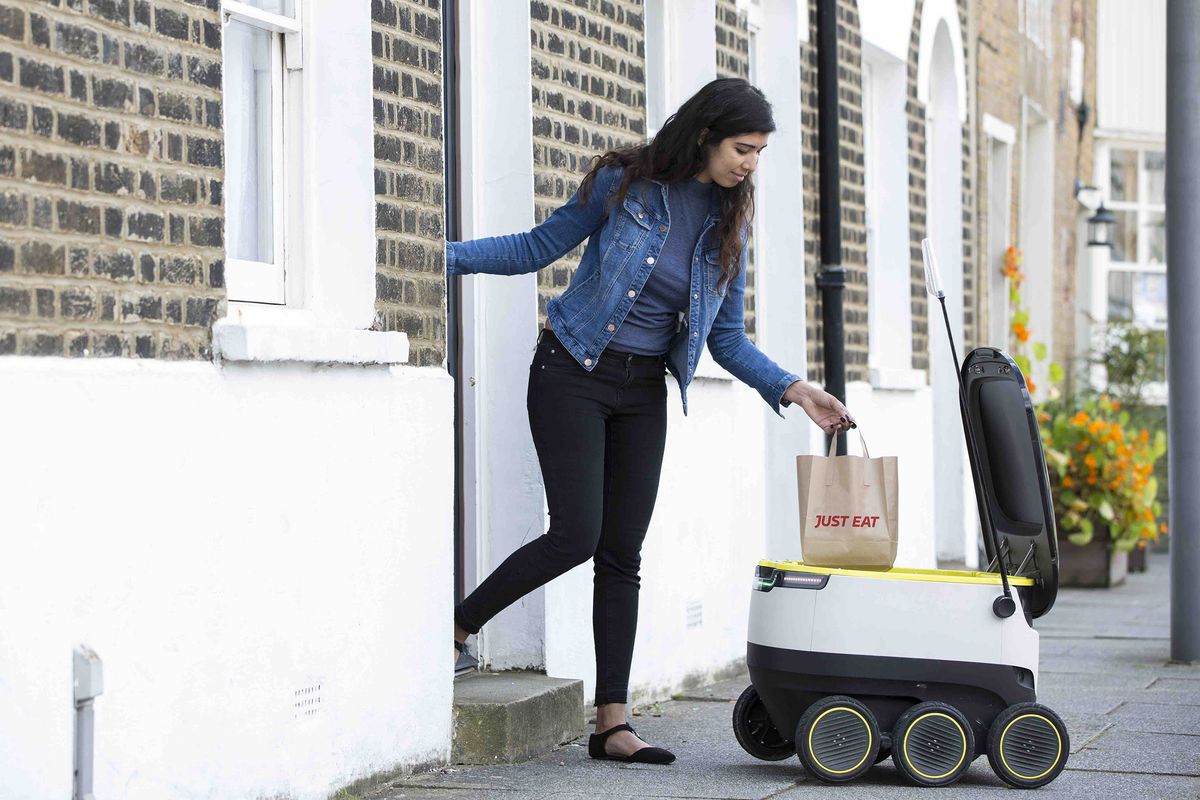 Of course, Amazon's customers can expect to benefit as well. For example, self driving robots that can continue operating for longer periods of time than their human counterparts will mean faster deliveries, which is something that should come as welcome news to those who hate to wait for their products to ship. Furthermore, while the reductions in costs for Amazon will be translated into profit, it is not unimaginable that some of those reductions will be translated into reductions in shipping fees as well.
What Are the Cons of Self Driving Robots?
With that said, there are nonetheless potential downsides to the use of self driving robots. First and foremost, they are still new, meaning that they will need a great deal of time and effort to be brought into a functional state. As a result, while self driving robots sound promising, interested individuals should not expect a full-scale launch right away but rather sometime in the not so distant future. For that matter, it seems probable that some Amazon customers will run afoul of potential problems in the self driving robots' programming even once they start seeing use, but for the most part, those potential problems should not be particularly serious in nature.
However, there are some parties that will be affected more than most. For example, it is well-documented that some consumers prefer interacting with humans a great deal more than interacting with machines, meaning that a switch over to self driving robots could end up alienating some of them. Furthermore, since Amazon is planning on using facial ID to unlock packages for Amazon customers, that could alienate some consumers as well because they might not be willing to provide Amazon with even more of their personal information. On top of this, it should be noted that Amazon's vertical integration means no more UPS and FedEX, which has already caused their stocks to tumble in the not so distant past. Likewise, some of Amazon's employees could end up losing out as well because once Amazon's processes have been robotized, it will have a lot less need for human labor.
Should Amazon Use Self Driving Robots to Deliver Packages?
Summed up, self driving robots promise Amazon so much benefit that it would be foolish to pass up on them, not least because they promise to benefit not just Amazon but also Amazon customers. Unfortunately, there are parties that will suffer as a result of this as well, with examples ranging from those who are hesitant about using facial ID to the business impact of no more UPS and FedEX, meaning that the introduction of such robots will not be wholly beneficial in nature.