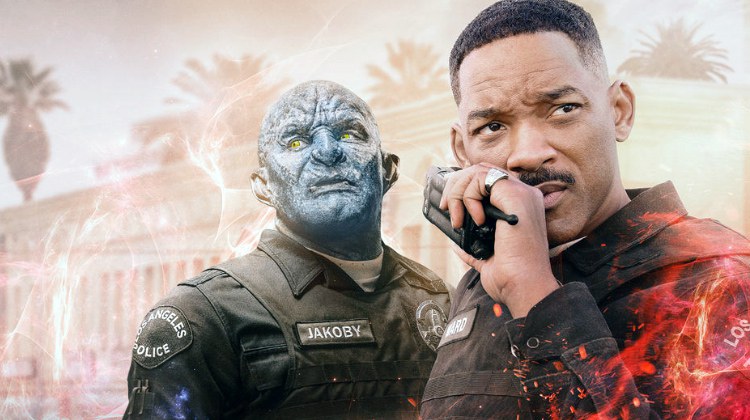 Bright was released on Netflix this week, and yet the film is already getting heavy criticism from critics.
In fact, Bright has a horrendous 30% on Rotten Tomatoes. Critics are calling the film the "worst movie of 2017".
So what is it that makes Bright, and similar Netflix original films so terrible?
Bright's storyline is conceptually pretty cool; in a world where humans and mythical creatures live side by side, an Orc and human police officer team up to protect the fate of the world.
This parallel reality puts us in Los Angeles, and orcs live harmoniously with humans. Overall the film has a Marvel type feel to it, but isn't quite all there. We've got two police officers, Daryl Ward played by Will Smith, and Nick Jakoby (the Orc), played by Joel Edgerton. Smith's character has a new partner, and he's the first Orc allowed to be a police officer.
So it's not that Bright is a particularly horrible film, but it just fails miserably in a few crucial areas. The big one here is the topic of discrimination and prejudice within the film. The movie didn't need to add real world inspiration and downplay them by combining them into the world of the movie. It's a bold move from the writers, and one that while controversial, wasn't executed in a timely nor sensitive manner.
Besides this, the movie has decent action and an okay plot.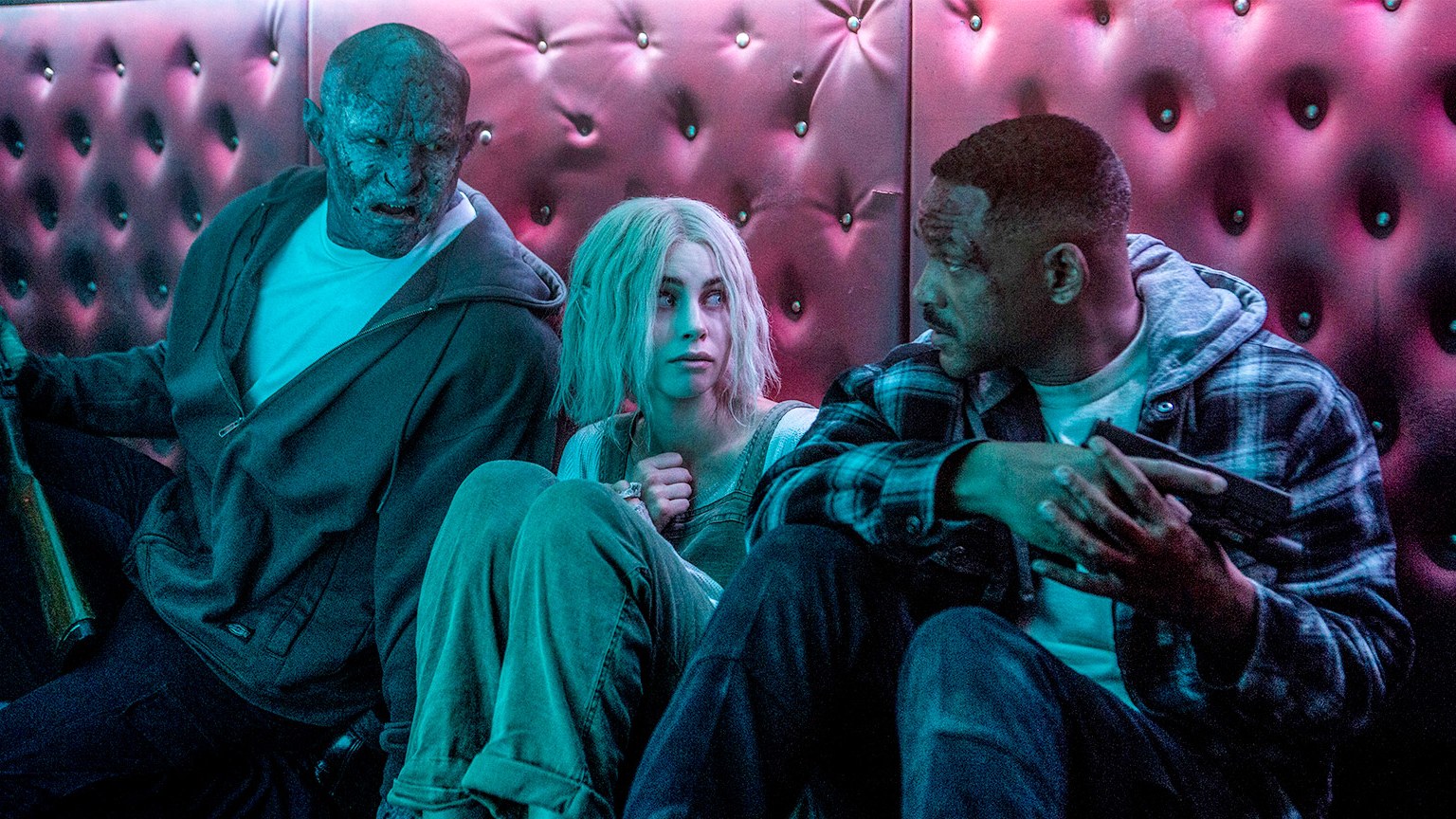 Which would be great, but the production of Bright is another horrendous downfall of the film. For a whopping $90-million-dollar budget, the movie has scenes which don't make sense. At times the story lacks all signs of linear progression. The shoot-outs, while filled with action, are bland and generic. And to top it off the whole script feels a bit awkward.
This is both something of a surprise and what we've known about Netflix for quite sometime. Netflix, which in recent years has given us some well made productions, Orange is the New Black, House of Cards, and Stranger Things, have all drawn huge audiences and numerous awards. Of course, Dear White People and Bojack Horseman are also highly notable and critically acclaimed shows.
But movie wise, Netflix has yet to catch up with the professionals of Hollywood, and the big budget and experience that come along with decades of cinematic development. There's just been too many terrible original films from Netflix. Although they aren't all bad, but Netflix needs more time to develop a movie making style that works for mainstream audiences.
Three notable Netflix original films, Okja, Mudbound and The Meyerowitz Stories did well for the streaming service. But Bright is hogging the spotlight from these, and not in a good way. Even with Will Smith on-board, the film just isn't cutting out a piece of the pie in a way Netflix wants (or needs).
Bright
So in the film, we have an alternate reality, humans live amongst the beasts and creatures of mythological fantasy. There's some discrimination against orcs, and the world is run mainly by the upper class elves.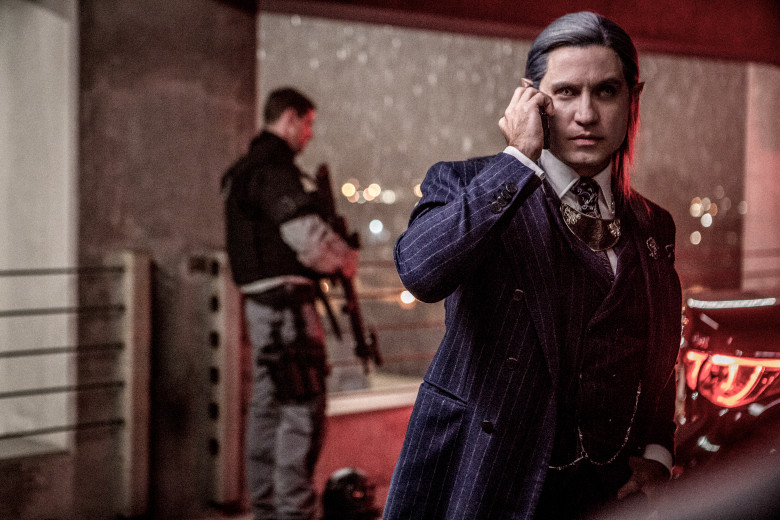 There's also faeries who fly about the world. All in all, the film is making a message about race relations and discrimination, but goes about it in a way that isn't funny, clever, or intellectually stimulating.
Will Smith's character be sort of desensitized to all this, he plays the game and goes along with the notions. Through his newfound partner, who happens to be an orc, he slowly learns compassion.
This is reminiscent of the old generic storylines we've seen time and time again. Nothing about Bright seems innovative, exciting or thrilling. It's one of those films that we can look at it and say, "Oh, this is why Netflix isn't great".
Critics are wondering how Will Smith even ended up in the movie. Bright is reminiscent of a movie A-list actors pick up and churn out when they need a quick buck, not make an awards list.
Netflix Isn't So Bright
Storyline aside, the film does not lack in the special effects/make up department.
The orc is well designed, largely in part to the Oscar-winning costume team. However, Edgerton, the orc, doesn't mesh well with Will Smith's character.
This has more to do with the script itself, it's light and full of action, but not much else.
In Bright there's much to be seen in the way of shoot outs, crashes, explosions, but the dialogue isn't on par with what this film needs to save Netflix original movies.
Again, it's worth reiterating that Bright had nearly $100 million dollars to work with.
Will Smith's character must fight off some "bad guy" elves, as well as multiple other crooks (all creatures as well).
But one cannot help but feel as if Bright is relying far too heavy on making the message about social inequality, prejudice and discrimination into a fantasy. Sure, they might be just orcs, or faeries, or elves, but this movie is attempting to cash in on social injustice.
Which is fine, if it weren't such a terrible film. Why not simply make a normal movie, something along the lines of Crash, for example?
When it comes to movies regarding race relations and everything within that spectrum, Bright lacks the necessary respect needed to be taken seriously.
A good example of Bright's nefarious writing comes in the form of Will Smith's character, who, after manhandling a faerie proclaims, "Fairy lives don't matter today".
This may be funny to some, but it ultimately trivializes issues within America and globally which need to be taken seriously.
Netflix Originals
It certainly seems that Netflix just needs more time to properly develop their movie production.
The original shows they produce are phenomenal, and in combination with their in-home streaming service, Netflix has become a force to be reckoned with. But there's a few things about Hollywood cinema that just stand out, even still against the content giant.
It may be budget, or even big name talent, but we think that with enough time, Netflix may soon be the best movie provider in the world.