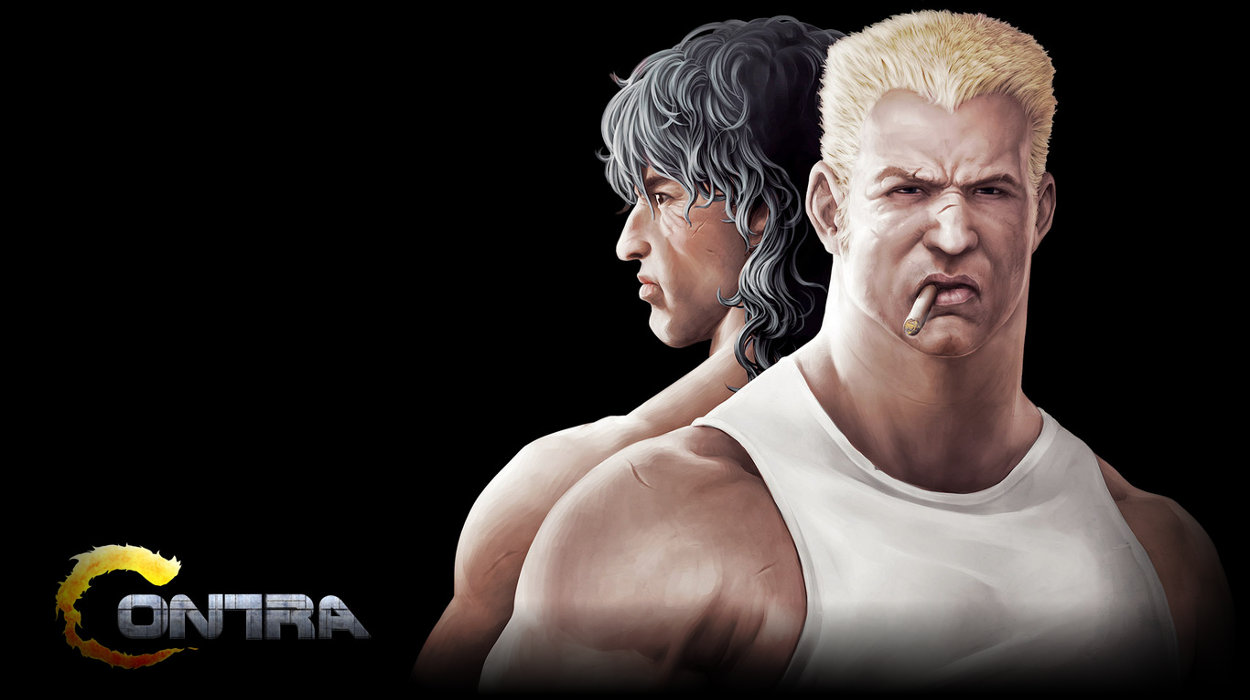 It is often the case that big screen adaptions are, well, just not very good. It seems to be an unwritten rule that whenever a popular video game appears on the big screen that it will not only irritate fans of the video game but also cinema-goers too. So the latest game that is making its way to Hollywood is Contra. That's right Contra, the 1987 side scrolling run and gun action game. Seems like an unusual choice really doesn't it? So many amazing video games out there that are just begging for a movie adaption, I mean who wouldn't want to see an Elder Scrolls trilogy, and with the popularity of Lord of the Rings and Game of Thrones in recent years it is a huge surprise that the rights to an Elder Scrolls movie haven't been the source of a major bidding war from the big studios.
Contra, whilst not being the most complex of games, does have an impressive eleven installments in the series, so while the simple run and gun formula might not please everybody, there is no doubt that there a hardcore band of fans who love the series' simple gameplay and action-packed levels.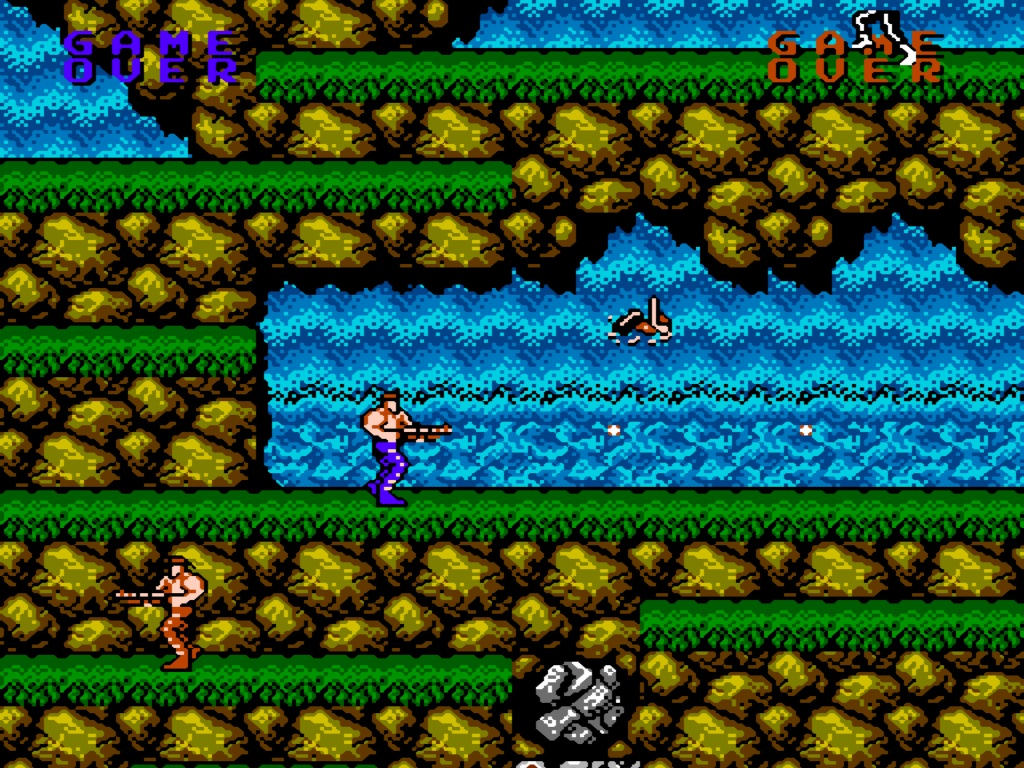 So why out of the tons of top quality games that have appeared since its release has Contra been chosen for a movie adaption. Well, a few years back, an official Contra mobile game was released in China, and was a massive success. So because of this Konami have decided to team up with a Chinese media giant to produce a live-action version of the game. The official synopsis doesn't really give much away about how it will be adapted: "In 1988, a huge meteorite lands on an uninhabited island in the South China Sea. Chen Qiang and Li Zhiyong investigate but come up empty-handed. 29 years later, Chen sends commandos Bill and Lance into a combat mission there to neutralize the villainous Red Falcon Organization, but end up facing a different enemy altogether." and the trailer that accompanied it doesn't either. Considering that Contra doesn't exactly have the deepest plot out there, people are curious to see how they'll try to expand on what has been established in the games. For example there is only so much that can be squeezed from a side-scrolling shoot-em-up, that has the most simple of plot lines.
The main problem that producers of video game adaptions face is generally trying to shoehorn the experience of playing hundreds of hours of a game into a two-hour, or sometimes even ninety minute, action-packed plot. Thankfully Contra is a relatively simple premise so there is no risk of having to dilute the story or sacrifice any key plot moments in order to make it successfully transition to the big screen. Video games can be so successful because of the level of immersion that they offer, you make the decisions that directly shape the world you are in, in Contra for example you pull the trigger. Having this freedom taken away from you and instead being forced to watch the characters behave in a manner that you wouldn't want them to can sometimes be frustrating for fans of the video game. Again, Contra is a very simple premise so this shouldn't be an issue for fans. Yet another problem that faces film studios trying to adapt a video game is the fact that the video games tend to have a much smaller, more refined audience than movies do and as such studios will have to attempt to please the masses so to speak and create something that not only adheres to the lore of the game but is also accessible to casual cinema-goers too.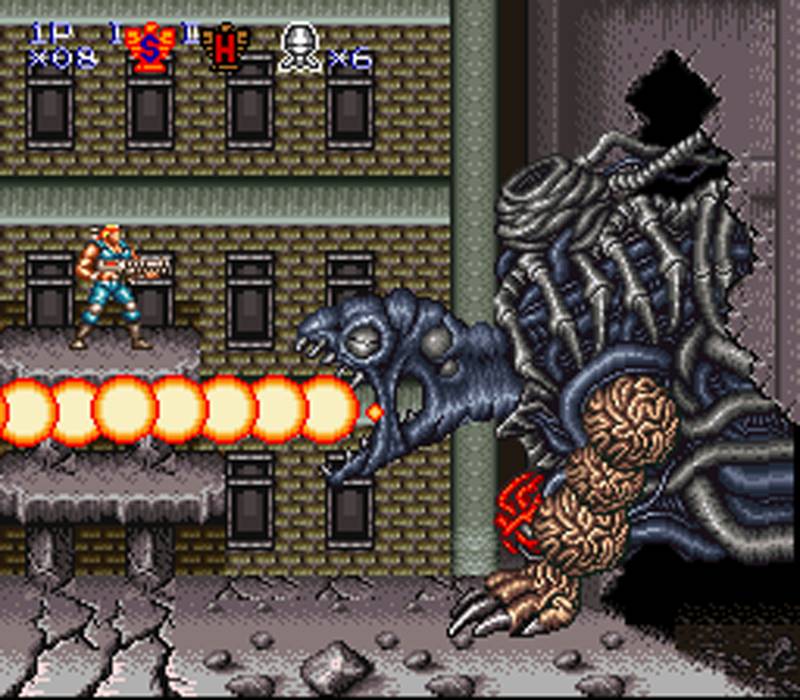 This is a difficult thing to balance as targeting the fans of the video game can result in many of the intricacies and references being lost on the average movie goer. Go the other way however and target the film fan instead of the fan of the video game fan and you can risk veering away from what the game was really about and potentially alienate and irk the video game fans. It is usually more important to target the video game fan as if they are displeased then a slew of bad reviews will ensue, and could shape the general public's perception on the movie before they have even seen it! Thankfully for Contra there is no detailed plot or complex lore to follow, it is a very simplistic game with the most simple, generic action premise - visit island, kill bad guys, and find out what the motive behind their evil plot was. This simple storyline could very well result in Contra pleasing both fans of the video game and casual cinema-goers too as action films aren't exactly known for their complex stories and engaging character development.
So, as long as the Contra movie can avoid any cheesy special effects, clunky dialog, and silly theatrical villains, and the studio involved can succeed in making Contra a good movie then it could very well avoid the video game movie curse and please both target audience at once - a very rare feat indeed.