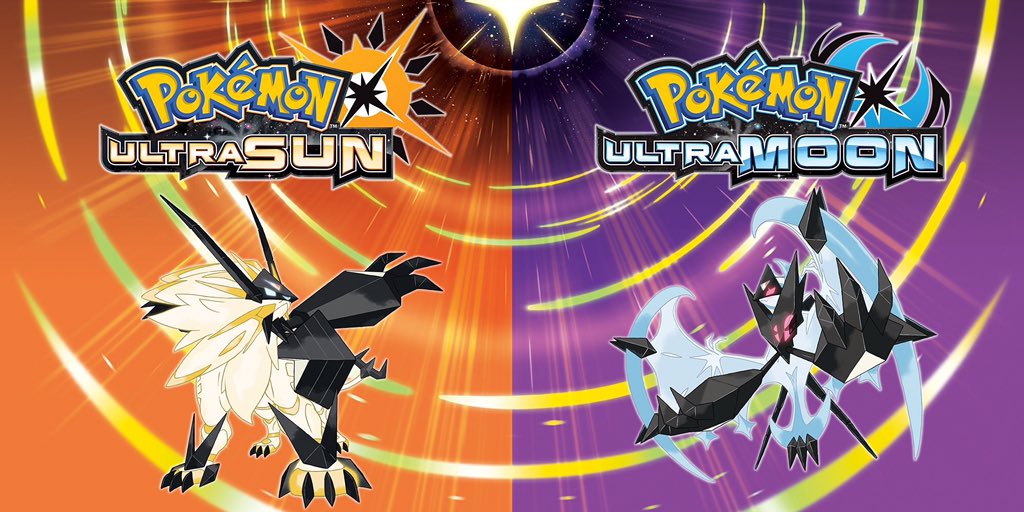 In just a few days, loyal Pokémon trainers will be able to grab Pokémon Ultra Sun and Ultra Moon, which are the revamped versions of the latest entry of Nintendo in the Pokémon series. These two titles are set to be released on the Nintendo 3DS on the 17th of November 2017.
From the trailer that Nintendo released a few days ago, this new series is set to be so different from the rest of the Pokémon games. Ultra Sun and Ultra and Ultra Moon have introduced new features that set them apart from other games in the entire series. These include a new Pokémon evolution for Rockruff, as well as new fashion styles for the trainers that do not include any chicken hat. In this new series, there are totally new moves that can be used in battle without forgetting a new plot to be followed. These are just some of the few new features that make this new series a totally different new entry to the Nintendo 3DS family of systems.
In Pokémon Ultra Sun and Ultra Moon, a new story that was not in the previous one unfolds. This story features the legendary duo Lunala and Solgaleo as well as another character known as Necrozma. This new release runs a new story on secrets of Necrozma and the entire region of Alola. Even the region has not been changed from the previous games; these two come with an alternate story supported by a number of new Pokémon that weren't in the earlier games. They include brand-new Ultra Beasts that the players will be happy to play with.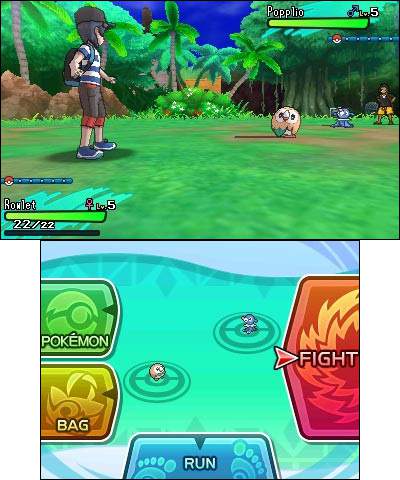 The previous games were mainly about a lion that had the power of the sun, as well as a bat that possessed the power of the moon. These stories are not featured anywhere in the two new games that are set to be released on November 17th, 2017. Instead, the Pokémon Ultra Sun and Ultra Moon will base their story on two creatures plus a monster that is made from a pitch-dark crystal.
Pokémon Ultra Sun and Ultra Moon come with new Z-Moves that were not present in the previous games. For instance, when Dusk Mane Necrozma or Solgaleo hold Solganium Z, they can now go ahead and showcase a new Steel-type Z-Move. There is the Ghost-type Z move that can be used when Dawn Wings Necrozma and Lunala are equipped with Lunalium Z. all these new moves are a newly added feature and one of the things that make this great game different from others. In addition to that, Necrozma itself can learn a brand new move called Photo Geyser, which is showing for the first time in these two new games. Besides the new Z-moves, more new features that set these games apart have been introduced. Game Freak, who are the developers of this all-new series, has increased the number of duties that Rotom Dex can perform.
The Rotom Dex in this pair of new games also comes with a new feature known as the Roto Loto. As the gamers develop a brand new bond with the Rotom Dex, they will get an opportunity to use the Roto Loto to get new items they might need. It is basically a slot machine kind of mini-game that was never present in the other games. This new feature can also assist in several other uses such as to increase the amount of money or experience a player will be able to get over a period. The other use is to cause Pokémon' eggs to hatch faster. These new titles enable the trainers to form a bond with the Rotom Dex, which will be mainly based on how more they get into a conversation with it. The personality of the Rotom Dex will be able to change based on how often a player interacts with it.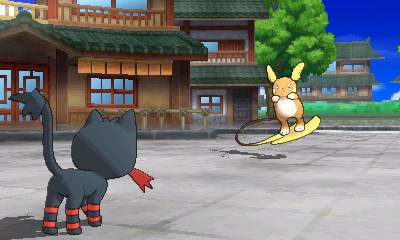 On top to that, forming a strong connection with the Pokedex will end up unlocking its Z-power. This will then allow the player to apply the Z-Move for a second time before the game ends. It is a feature that was never in the previous games and makes these particular ones totally different. In the previous games, players could only use one Z-Move in one battle. Here is a brand new ability that is also expected to play a major role in the general gameplay of Pokémon Ultra Sun and Ultra Moon.
When the Nintendo Switch was announced, a number of gamers thought that it was the right console that Pokémon would use to release its new series, Pokémon Ultra Sun, and Ultra Moon. However, that did not happen, and instead, the developers of these new games opted to make them on the 3DS. This is another different thing that fans did not expect. It is a fact that the 3DS is slowly moving out of style since the arrival of the Switch, and fans would have expected a franchise as big as Ultra Sun and Ultra Moon to be released on it.
The Ultra Sun and Ultra Moon of the new Pokémon series make a good duo for the pocket monster franchise that Nintendo has excelled in. Despite coming with a brand new story and features, the Ultra Sun and Ultra Moon will continue to remain as separate games. This is totally different from the previous games of the series. In the last games, the director would use cut-style entries to introduce a new color or gem as in the case of Pokémon Emerald and Pokémon Crystal. However, both of the two new games can be picked in an Ultra Dual Edition but remain separate for the sake of intents and purposes. It appears the developers have decided to do away with the version of 'One game to rule them all' this time.