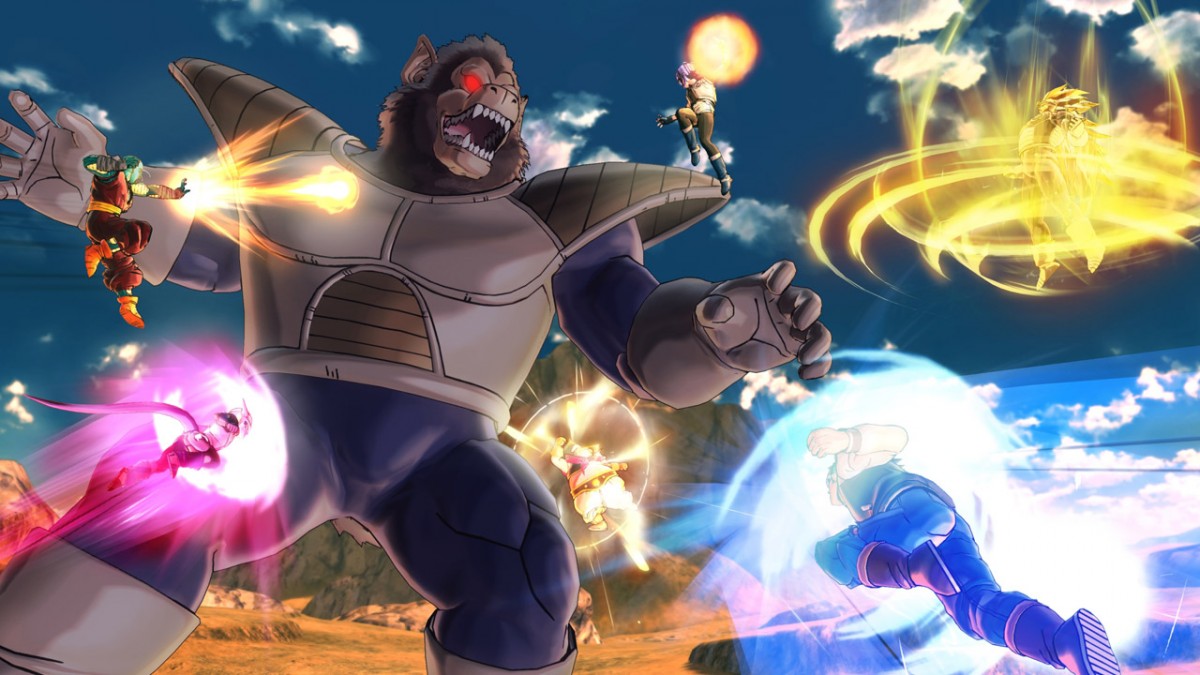 Dragon Ball Z Xenoverse 2
Released in October of 2016, Dragon Ball Xenoverse 2 is the DBZ game we all hoped for. The game incorporates key features of a role playing game, but still hits hard with the arena brawling and all thing's Dragon Ball.
The game makes use of arena brawling gameplay, in combination with the epic battles commonly associated with the Dragon Ball Z franchise. Each player's character evolves over time, growing in power level and over three hundred players can inhabit the same world at any one time. Xenoverse 2 has quickly rose to become a favorite amongst Dragon Ball Z fanatics.
Xenoverse 2 Gameplay
Special abilities are, of course, powered by Ki. Ki can be managed with the equipping of gear or skillsets. There's also stamina for combat moves, evasions and combination attacks. Strategic fighting is crucial in Xenoverse 2, as the opponents are often other gamers.
Like any brawler, the game boasts finishing moves and a huge range of special abilities, which you'll need plenty of as you travel between the past and future as a Time Patroller, protecting the world from some of Dragon Ball Z's most infamous villains.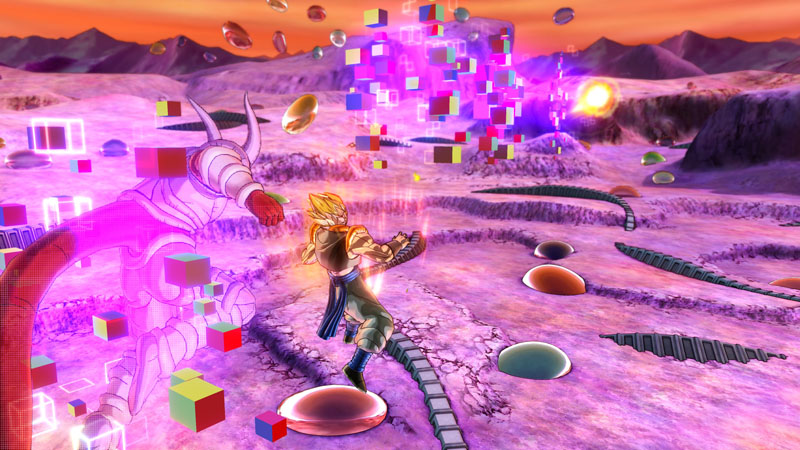 Players will enjoy flying to various areas of the globe, controlling space during combat, training at the school, and completing over one hundred quests, which you can do with other online players. Dragon Ball Z, Xenoverse 2 has plenty of amazing combat experience and overall amazing content that is everything one could want with a DBZ game. There are over seven game modes such as Raid Boss Battles, which allows up to six players to fight against bosses like Frieza and Broly. The storyline itself has plenty of depth and the variety of rpg elements make this game truly phenomenal.
Overall, Dragon Ball Xenoverse 2 successfully delivers an authentic, open world style brawling game with online compatibility, roleplaying and a complex storyline. You'll feel immersed into the Dragon Ball universe, and there is a lot of value in this game as a whole.
Dragon Ball Tenkaichi 3
Released in 2007, DBZ Tenkaichi 3 is a typical fighting game, set in the Dragon Ball universe. The game has over one hundred and sixty characters, which is nearly the most of any fighting game, ever. The game's content contains nearly anything and everything Dragon Ball, gamers will be amazed at the depth of Tenkaichi 3.
The characters and graphics are set in the cel-shade style. This gives the characters some rather unique looks, and blends well with the overall style of the game. Unfortunately, Tenkaichi 3 is more or less the same game as the second installment in the franchise. There's a few new features, such as more fighters, levels set in the daytime or at night, and some new combat moves, but at it's core this game is very much Tenkaichi 2. The game still utilizes the camera from behind the player, something unique to fighting games which usually go with the side view. The movement is less restricted and more tailored to the Dragon Ball Z style, which is well known for epic combat.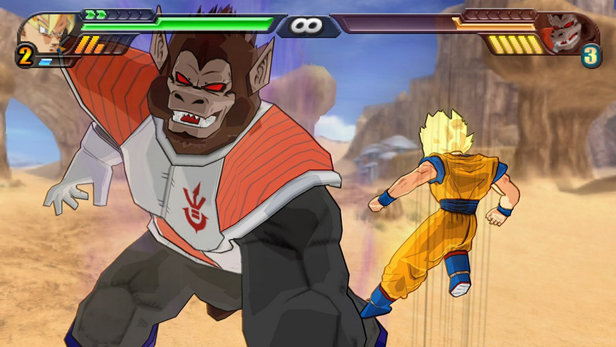 Tenkaichi 3's gameplay is essentially uses just two buttons for combat. Unlike the second game, Tenkaichi 3 has added some new defensive moves, such as the Sonic Sway doge and Z counter attack. The gameplay has made some improvements in key areas; the characters have more unique combat moves, and some new combinations, so it's not the quite the same feel as the second game. Although gamers have mentioned that the fighting feels better and more complex than the previous games in the franchise.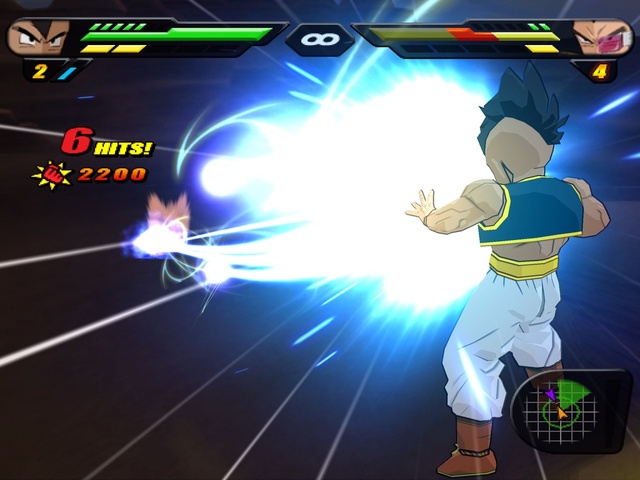 The story mode has implemented some key changes as well. Other characters now add unique commentary to accompany the player's in-game actions. The story also changes depending on certain decisions, so this adds a ton to the replay value of the game. Cut scenes will now happen in the middle of combat, so be prepared for some interruptions. The system of collecting Z-points for leveling up and purchasing items has been revamped slightly. Now Z-points take up space in the item slots, so players will need to strategically utilize their Z-points.
Like Xenoverse 2, Tenkaichi 3 allows players to battle online. But, this game is just an arcade style brawler. None the less, there's an online ranking system, along with customizable fights and solid servers to cut down on connection errors. Unfortunately, the game has been severely criticized for having servers that are absolutely terrible. Complaints note the slowdowns and lag as being the main issues with online gameplay.
Visually speaking, Tenkaichi 3 is nearly the same as the previous game. The graphics have been upgraded though, they are sharper and have more vibrancy. What really stands out with Tenkaichi 3 are all the different modes of gameplay. Dragon history allows for players to experience nearly every aspect of the Dragon Ball Z saga, including the alternate storylines. To summarize briefly, Tenkaichi 3's game modes including Dragon World Tour tournament, Evolution Z (for character customization), practice/tutorial mode, Ultimate training, as well as Local split-screen and online multiplayer.
In conclusion, Tenkaichi 3 is a successful evolution from the previous game. The story contains more content, the graphics are improved, and the gameplay now has some critical upgrades that give the combat experience a more authentic feel. Whether gamers love Dragon Ball Z or just enjoy a good fighting game, Tenkaichi 3 delivers masterfully.
Which Game is Better, Xenoverse 2 or Tenkaichi 3?
Now, these games are a bit different, but one stands out as having better gameplay. Tenkaichi 3 is a pretty good fighting game, but has been criticized for just rehashing the same old Dragon Ball Z content.
Xenoverse 2 has the combat we know and love from DBZ, but is more of a role playing game. There's more to do in Xenoverse 2, and more freedom for gamers. Xenoverse 2 inherently captures the true essence of the Dragon Ball universe. Players can team up online, upgrade and evolve as fighters and travel freely. And while Dragon Ball Z always featured amazing battles, which Tenkaichi delivers effortlessly, there's a lot more to the world of Dragon Ball. Xenoverse 2 has more to offer gamers and is a more immersive Dragon Ball experience.