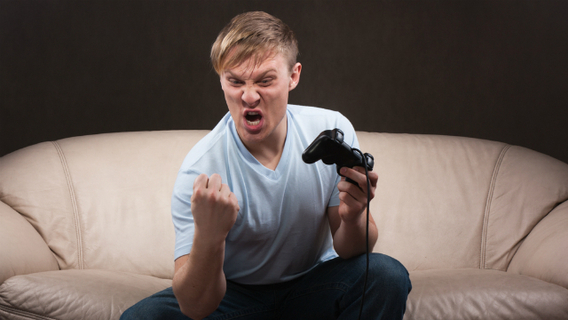 Some women may be put off by the idea of dating a male gamer. It's understandable, really, when you consider that the media (ironically) seems to go out of their way to present them as balding, overweight, men children who likely still live in their mothers basement. While I'm sure this stereotype exists for SOME male gamers, the reality is that most gamers are pretty normal people, and may fit what you're looking for in a partner more than you realize.
Myth 1: Male gamers are mostly unemployed and have no serious career prospects.
This concern is a high concern for people because you don't want to marry someone who is going to be lazy, unmotivated, and not contribute to the bottom line (also, chances are you will want to buy a house rather than wait for the in-laws to die so you can inherit one). The good news is most gamers have VERY desirable job skills! They either write, code, have a knack for graphic design, and they like to do this stuff for fun, so they jump at the chance to get paid to do it!
Myth 2: They are socially awkward
While there are some gamers who are shy, many of them are very socialble and enjoy gaming because it is a social hobby. You don't if someone who plays board games is social, so why wonder if someone who plays first person shooters are? They may be more social because they are willing to play (and make friends) with complete strangers over the internet in order to play with people.
Myth 3: Men play Grand Theft Auto because they are violent, sexist pigs
Actually, GTA is one of the most popular games because it has great storylines, deep characters, and a world building system that is based on action. Most of the games revolve around starting out as a street thug and building your way up the ranks to become a godfather. In many ways it's the way concept that made Sim City a hit all those years ago, where you started out with first and bricks, with the ultimate goal being to build a living, thriving community. In some ways, GTA is simply an extension of that. If you ask a man what he did in GTA today, he will likely brag more about how he took over a subburb rather than brag about shooting a hooker.
There are three myths about male gamers you can officially not worry about anymore. Now that we've cleared that up they don't seem too bad now, do they?