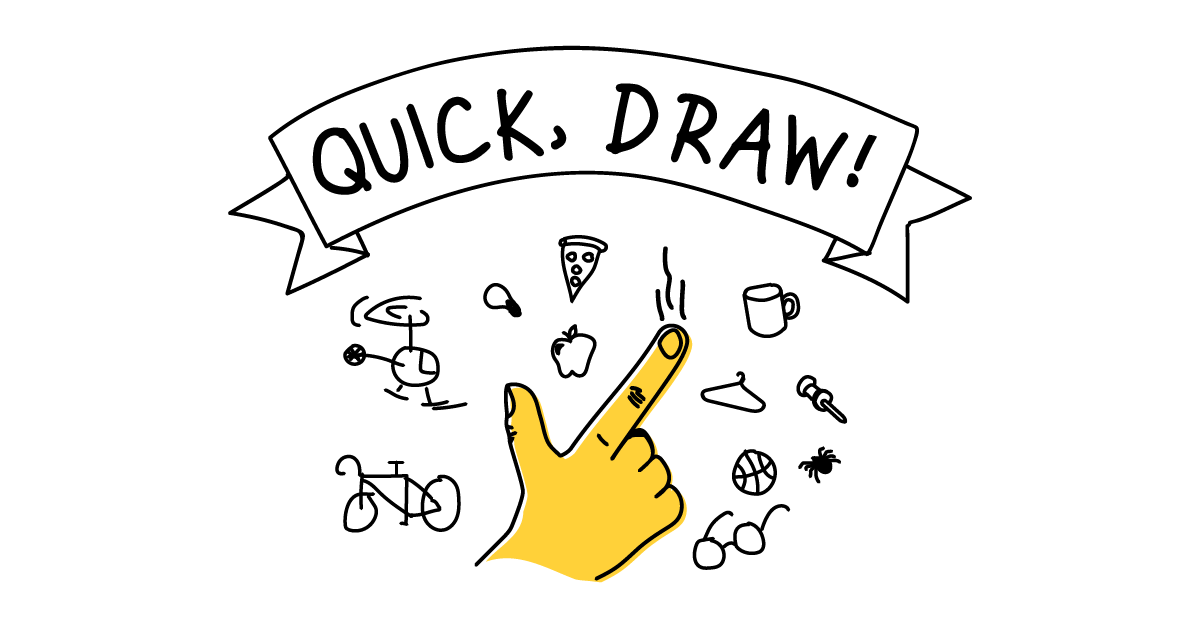 In November 2016 Google released an artificial intelligence experiment that asked drawers, artists, and architects to draw random objects. Google's AI framework will then help identify the drawings. Now in 2017, Quick, Draw! represents the accumulation of these doodles. Quick, Draw! transformed these drawings into clip art based on the best results, helping novice artists add a visual icon to their work without requiring advanced artistic skill.
Google's AutoDraw Feature: Gamification
Using the data that it collected last year, Quick, Draw! showed 15 million people how to draw the same set of icons and objects. You can also use the website's AutoDraw feature on your desktop, tablets, or phone. This is where gamification of drawings steps in, allowing you to draw your best version of an inanimate object like a pizza or a house, and the algorithms will then try to figure out exactly what it is you're trying to draw. It then matches your drawings with similar drawings in its database. Once Quick, Draw! finds a possible match, it'll show them in a list on your virtual canvas. You can then select one of the drawings – which will typically be a better version of your doodles – and AutoDraw will replace the creation with its AI-powered art piece.
QuickDraw allows you to draw a given object and hope that Google's algorithms can recognize it within 20 seconds. The AutoDraw feature gives you a bit more freedom to experiment with your drawing styles.
Benefits of Quick, Draw!
The tool is highly accessible, being available on your tablet, phone, or computer. This gives you one of the best but sometimes underrated tools for honing your drawing skills – spaced repetition. By repeating your drawings, even if they are just small doodles or icons, you can become better at your craft.
Since the drawings are relatively simplistic, they can also be used with school-aged children. With the popularity of computers and tablets in the home, more school-aged children are becoming competent in their ability to use a personal tablet. Regular drawings help children develop eye-hand coordination, especially if they are using Quick, Draw! on a computer with a mouse. The platform is immersive, with a voice trying to pinpoint what you were trying to draw, with a pen interface that is responsive to your input. It helps children to learn how to make comparisons between different aspects like proportions and shapes.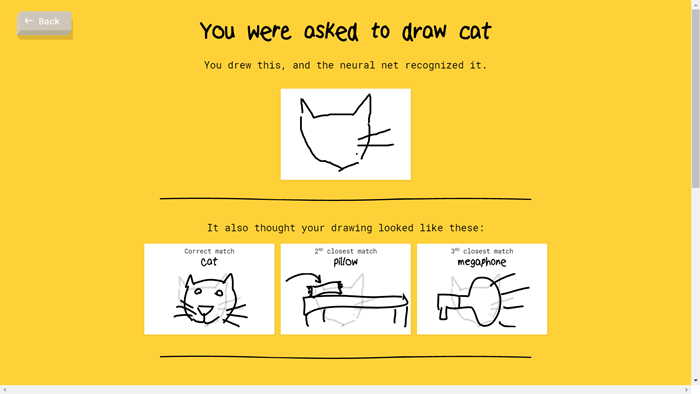 Quick, Draw! Is open sourced to all submissions, allowing developers to use the data set for visual-based AI that the company may be working on. With thousands of drawings to look through, it's pretty easy to lose yourself clicking around Quick, Draw! and all of its features.