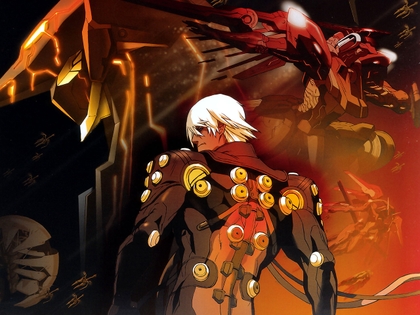 Mechanized robots, the gigantic killing machines of the all-to-near future make for some amazing video games. Whether players are leading the battle as a squad leader, or flying around in a Gundam suit, there seems to be some sense of peace piloting the giant sci-fi fortresses. We will be examining some of the most well received mechanical fighting games, from head to head battles to full on mech simulators, in a genre that never ceases to amaze.
Street Battalion
Created by Capcom for the Xbox console, Street Battalion, is quite the interesting mech fighting game. In order to even play the game, players need a limited edition controller that features two control sticks and over 30 different buttons. If players can get over the nearly $200 cost for the controller itself, the game is beautiful.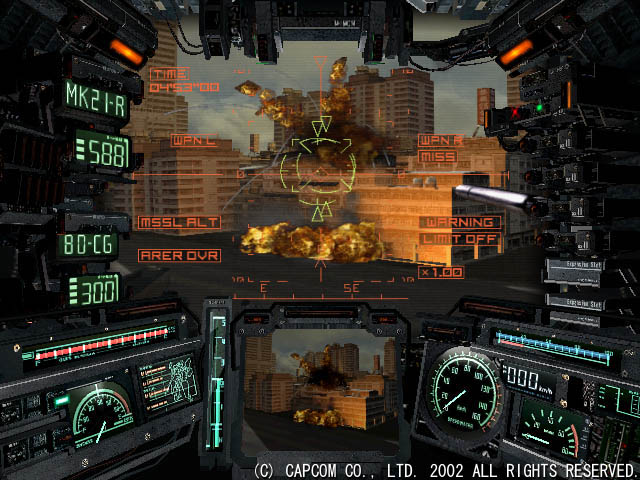 Using the controller, players will feel totally immersed as they control the mechs (known as "vertical" tanks in Street Battalion). You can operate as either a light, medium or heavy tank, and with multiple combat roles, there is plenty of mechanical robot experience to be had.
Street Battalion was a best-seller upon it's release in 2002, and was given a 9.5 rating from Game Informer magazine. As far as combat simulators go, Street Battalion should be on every gamer's playlist.
TitanFall 2
Titan Fall 2 is a first person shooter, that involves the use of mechanized robots to engage in battle. Featuring an immersive single player mode and an amazing multiplayer, this game is quickly becoming a gaming favorite for the 2017.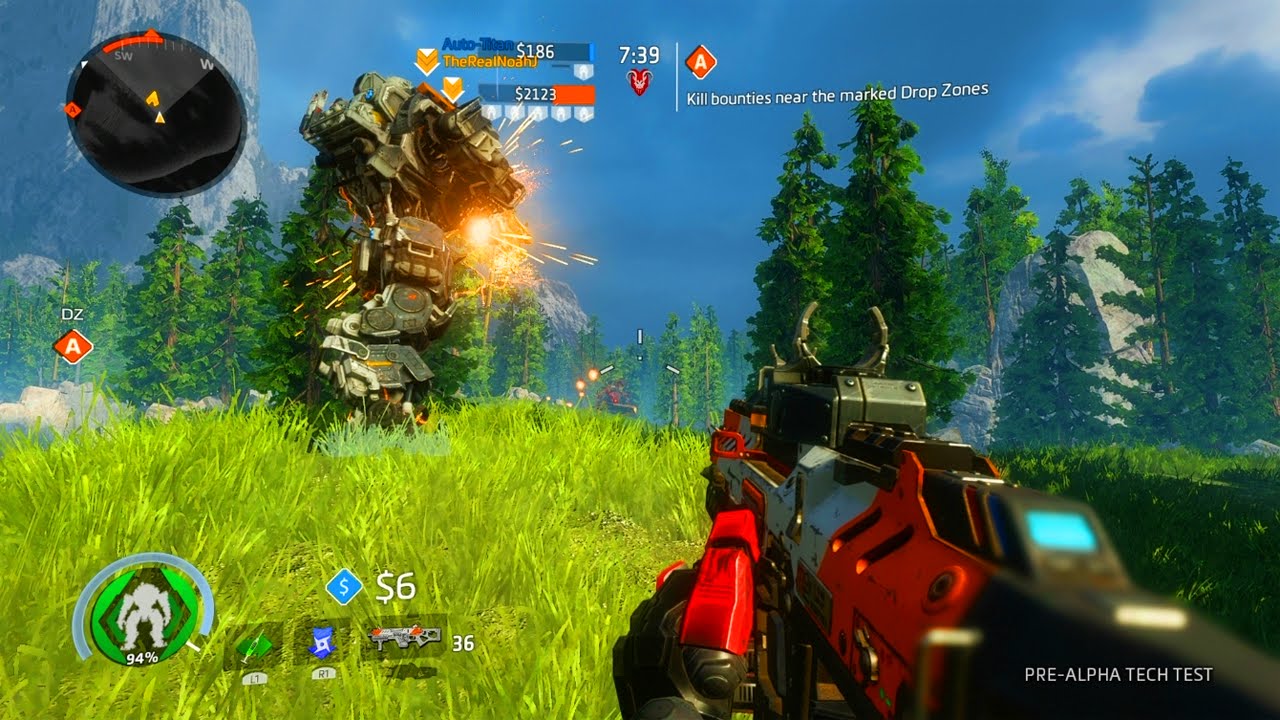 Single player mode features highly detailed environments, and players will crawl through fields, storm factories and run through jungles, all with gorgeous gameplay and incredible graphics. The levels are massive, the gameplay has an open world feel to it and the campaign mode lasts around six hours. Not all that long, but this game truly shines in online multiplayer mode.
Building on the failures of the first Titanfall game, the developers really took feedback into consideration with Titanfall 2. Multiplayer mode now features overall better progression and content, as well as a more immersive customization mode. Player's will enjoy the strategy involved in having successful matches, the gameplay is fast paced, but there is much freedom in running, jumping, hook shooting, and gunning your way through each match.
If that wasn't enough, there's the Titans. These giant, mechanized machines are behemoths on the battlefield. Titanfall 2 features seven load out Titan classes, with the beautiful physics that made the first Titanfall an instant hit.
You'll need to strategize to take these Titans down on foot. The game really excels for it's multiplayer mode, and although it very much feels like a typical online shooter multiplayer, the specific features within the gameplay make for a highly intense, unique action experience that is very fun to play. This game is simply incredible.
Strike Suit Zero
This independent space combat game is another popular crowd favorite. Released in 2013 by game studio Born Ready Games, this single player mech game features intense space battles that very much feel like a classic arcade style shooter. For a crowd funded game, Strike Suit Zero absolute delivers on the hype. There are four types of spacecraft to choose from, and a wide assortment feast of weapons to pick. The action is intense, fast paced, and extremely visual. Players will enjoy the breathtaking scenery as they pilot their craft to victory through the highly colorized universe, ending up in one of the many multiple endings the game has to offer.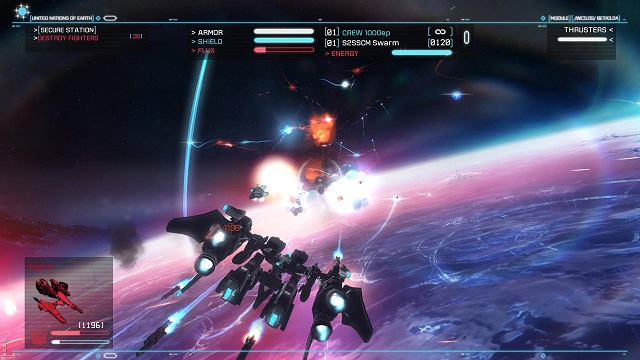 Earthsiege 2
Another mech battle simulation game, Earthsiege 2 brings decent graphics, controls and gameplay into the realm of mechanical robot fighting games. Players have the option to customize their mechs as they go on missions, piloting with a controller layout of the keyboard and a joystick, they are thrust into the cockpit of the Herculan. Critics have praised the game as one of "the go-to much combat simulators", and it is currently free-to-download, from the internet.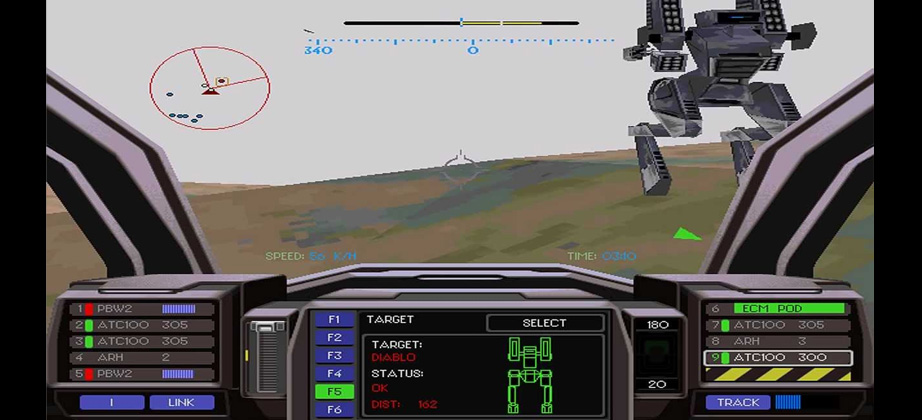 Zone of the Enders 2 – The Second Runner
Another fast paced, combat mech game, Zone of the Enders 2 delivers where the first game of the series was criticized, by bringing amazing controls and gameplay together. Ultimately this game has great depth, combat and an amazing soundtrack. Players have an extremely powerful mech to control, and battles are fought in a variety of areas. The game has some elements of destructible environments, you'll have a blast crushing and tearing your enemies to shreds (if you so choose), all in all this makes for some highly enjoyable combat simulations. Enemies come in droves and there is plenty of time, space and ammo to come up with some pretty crafty attacks, for instance tearing a wall down to deliver some swift justice.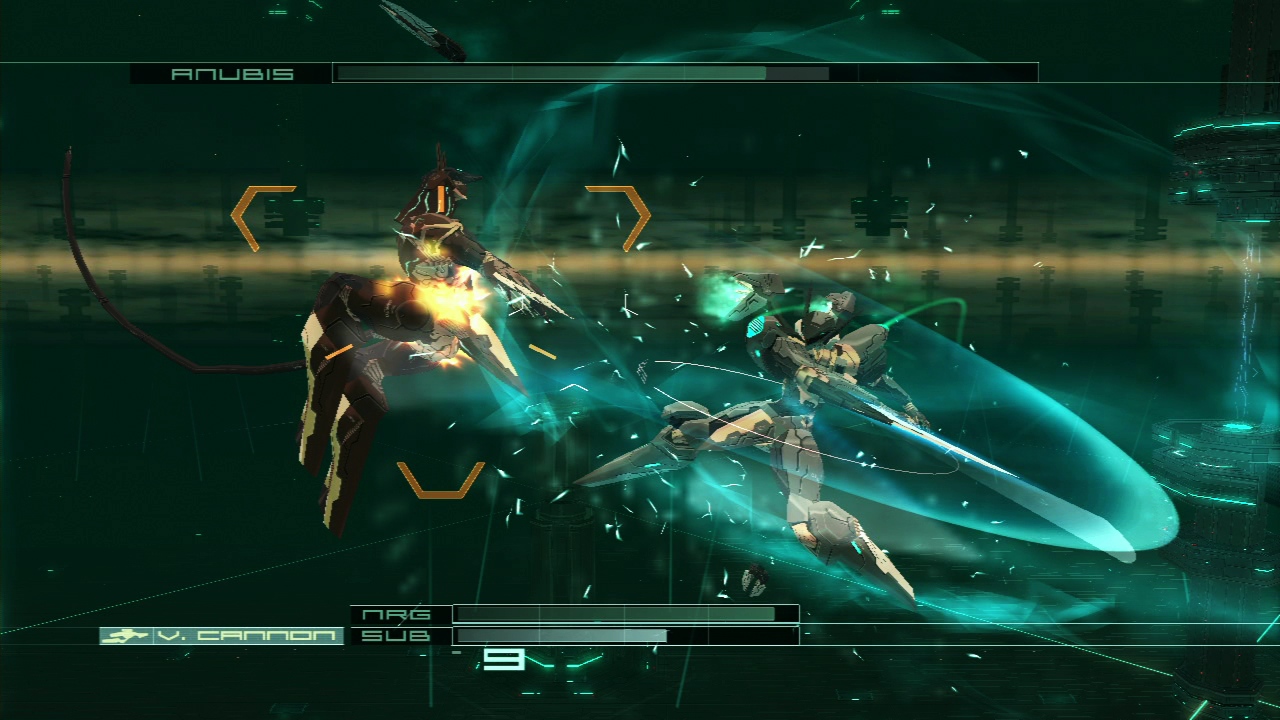 IGN gave this game an 8.6/10, and it's definitely worth a play through.
Terra Nova: Strike Force Centauri
Terra Nova is a great first person shooter from Looking Glass studios. Players take the role as a power armor wielding pilot, tasked with one mission, defend against all evil. Piloting a mech suit, players will need to utilize the multi-functioning displays to work against the onslaught of enemies. With over thirty missions, players will need to make use of their squad mates, which can be given orders to take cover, rush enemies or hold positions, to seemingly any position on the map. The squad mates are powered by a pretty trustworthy Artificial Intelligence and combined with the sheer size of the maps, this can get pretty fun. If that wasn't enough, there is a good amount of weapons, equipment and special abilities to get the players into the mechanized groove.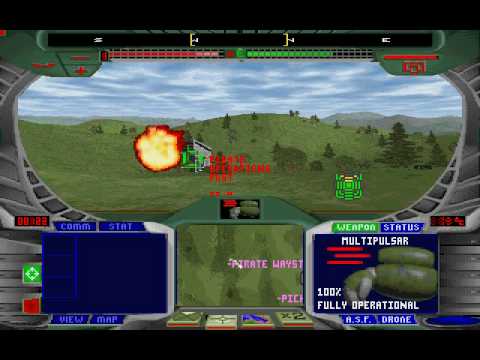 Mech Warrior 2: Mercenaries
Excellent graphics, animations and a flawless control system make Mech Warrior 2 a fantastic mechanized warfare game. With over 30 mechs to fight with, and an expansive campaign mode, Mech Warrior 2 will keep players fully engaged in robotic combat all the while indulged in the strategic side of things: taking care of the mechs engineering. As a mech pilot, you'll need to keep track of salvaging parts, making repairs and upgrading your metallic battle warriors. Unlike the first Mech Warrior, the second installment features a new artificial intelligence system as well as a fascinating multiplayer mode for whatever gamers may choose.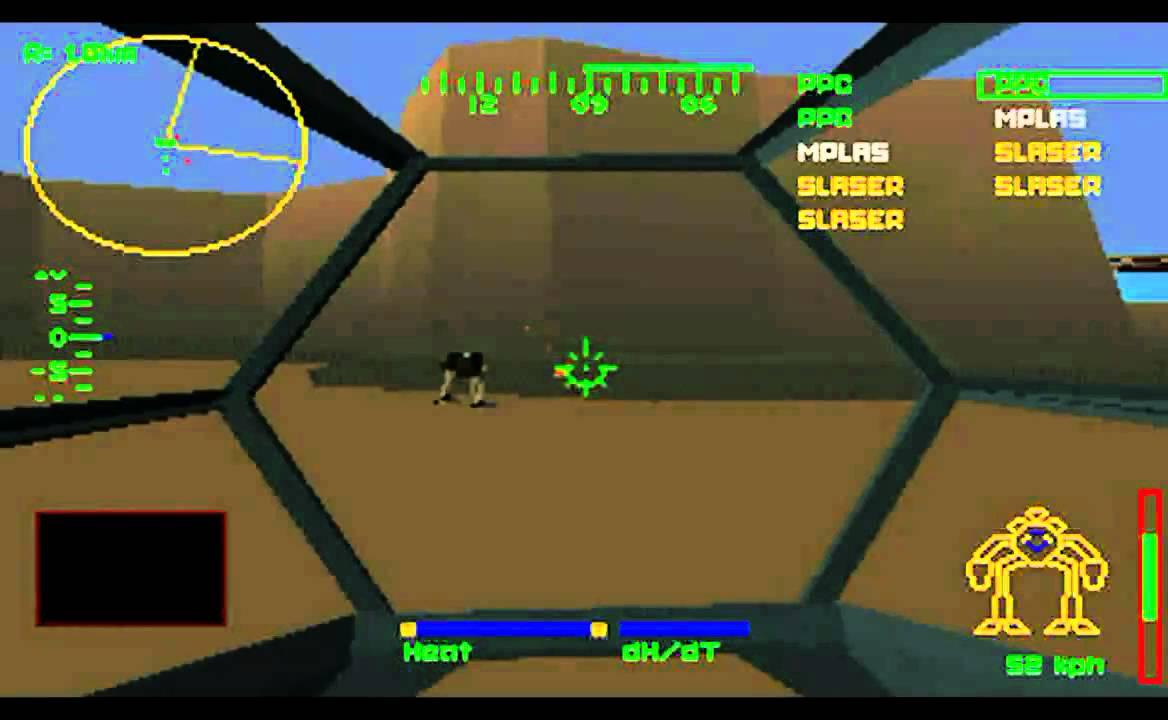 Shin Kidou Senki Gundam W: Endless Duel
Gundam is the essential mechanized fighting arcade game. Players can choose from a variety of the mechanized Gundam suits, and their pilots from one of two factions. This is a SNES game and arguably one of the most famous and well received mechanized fighting game, ever. It is a wonderful playing experience and has a futuristic Street Fighter feel to it. The soundtrack, graphics and gameplay are phenomenal, even for today's standards. Gundam Wing: Endless Duel, is a perfect example that some games just do not age as quickly as others. And with an onslaught of throws, specials attacks and finishing moves, this game has been utilized for maximum replay ability.