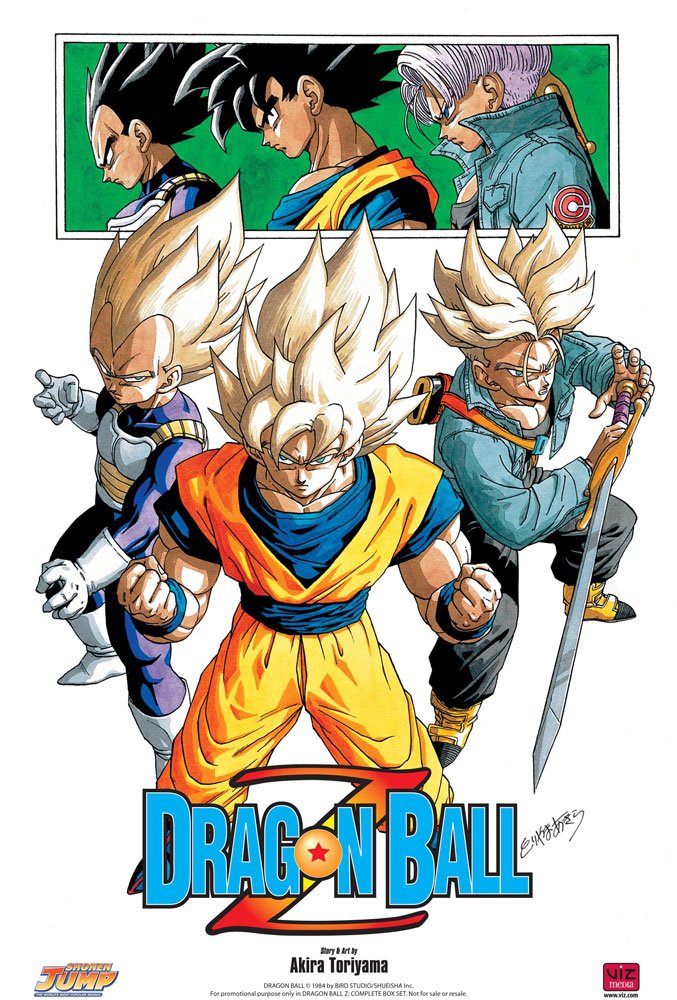 For those in the nerd community, there are all kinds of different media for us to rally behind and love together. Two of these large followings just happen to be video games and manga, and it only gets better when there are video games getting adaptations from manga. A lot of popular manga has already been turned into video games, like JoJo's Bizarre Adventure or One Piece. What about the plentiful amounts of manga that have yet to receive this treatment but could work well in various game genres? Here are only six examples of what the world is missing out on:
1. Beck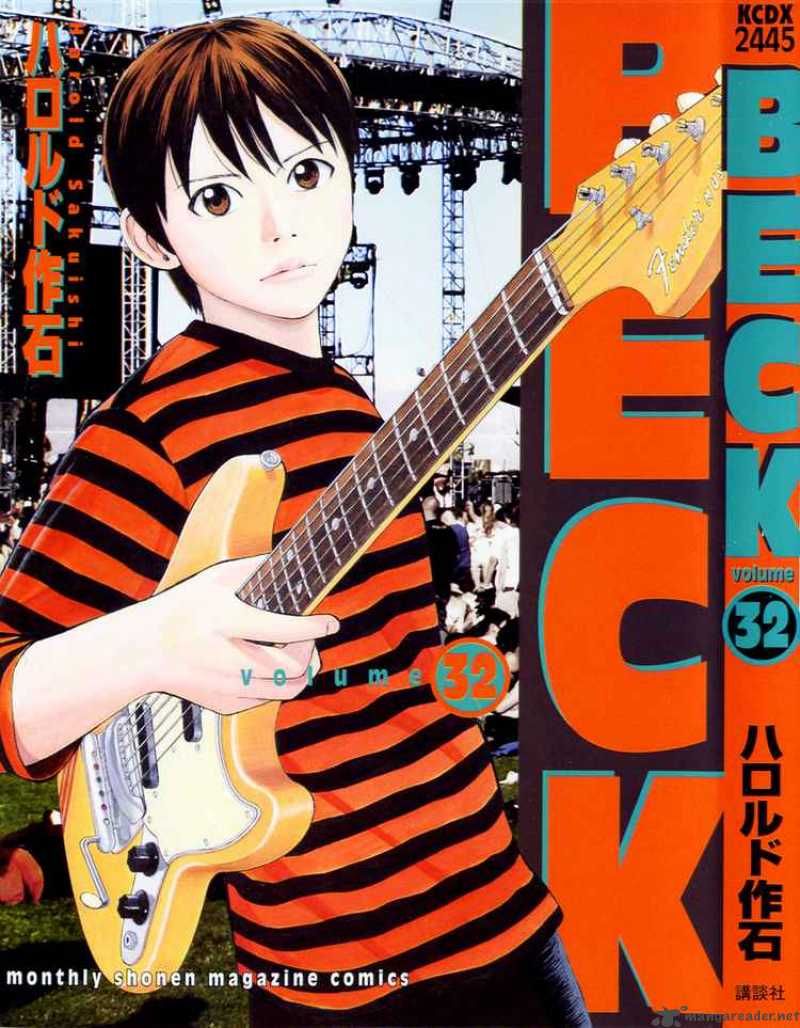 Beck is a popular manga that tells the story of a young, rudderless boy named Koyuki. Through an adorable dog named Beck, he meets Ray, who introduces Koyuki to the world of rock music. The teenagers form a rock band and the manga showcases their life as they struggle through growing up, reach for fame, and form memorable friendships.
As one can guess, Beck has a heavy focus on music, making it an ideal candidate for a rhythm game, a genre where the player presses buttons in time to the music playing when the prompt is on the screen while a music video of some kind plays in the background. Think Project Diva and Elite Beat Agents. The anime offers a few tracks this hypothetical game can pull from, but there are quite a few Japanese rock bands that would make great additions. A Beck rhythm game might do better taking more after Elite Beat Agents, with each song's music video telling its own story and going a different way depending on how good or bad the player does with the button prompts. Or heck, let's go all out and make it an idol simulation game, manly rock band style. I kid.
2. Fullmetal Alchemist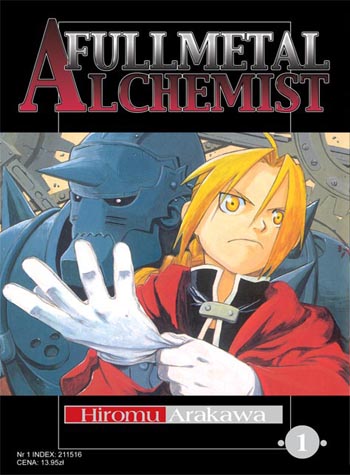 Fullmetal Alchemist, as I'm sure most have heard of by now, is the tale of two brothers who messed up by trying to revive their dead mother through the means of alchemy. It cost the older brother, Edward, a literal arm and a leg while the younger brother, Alphonse, lost his body and managed to have his soul put inside a suit of armor due to Ed's quick thinking. It follows their journey to find a Philosopher's Stone so they can return their bodies to normal, only to get involved in the mystery of extremely powerful, man-made beings called Homunculi.
I know, I know, I can hear the, "There are already games for this!" The manga ended midway through 2010 with none of the RPGs following it through, and the majority of them featuring original, so-so stories. With how acclaimed it is and a movie on the horizon, I can't be the only one thinking of a full-fledged, start to finish, 8th generation Fullmetal Alchemist game with an action combat system taking full advantage of Ed's impressive alchemic abilities. A game like that would go places. Namely, in my PS4 on day one.
3. One-Punch Man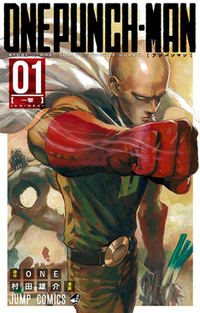 One-Punch Man is the oft-hilarious journey, set in a world of superheroes, supervillains, and monster. Saitama is one such superhero and the titular One-Punch Man, who is, simply enough, very bored with his life of being the most powerful man in the world and defeating every foe in a single punch. All he wants is to find someone or something that gives him a good challenge, is that too much to ask?
For a game, one thing is for certain: it'd likely be boring playing as Saitama himself. So in a satirical world full of superbeings and monsters, what kind of game would do? An MMO, actually. The superhero/villain MMO market has barely been tapped into and is full of potential. Make your own hero and villain, choose your power(s), and make yourself known while fighting alongside characters in One-Punch Man. Saitama himself could even be a really rare NPC; he can either be seen buying some milk or he could even wander by while a raid boss is being fought and can one-punch it into oblivion.
4. Monster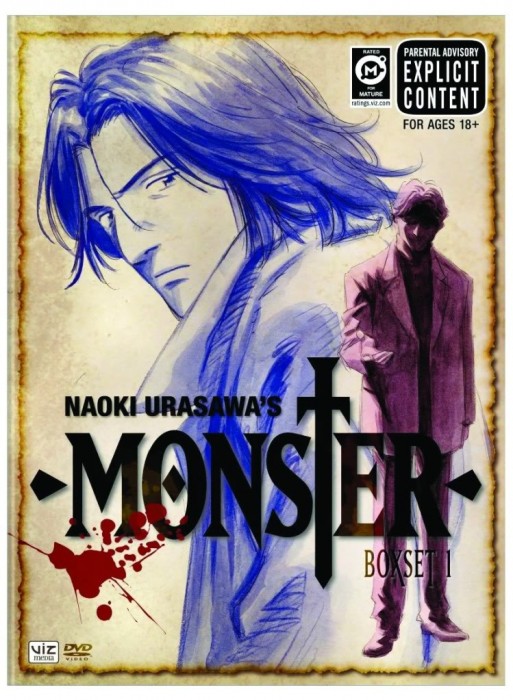 Monster is the dark, gripping story of Dr. Tenma, a Japanese brain surgeon in Germany. Even though he had it all with a beautiful fiance and upcoming promotion, Tenma is fed up with the hospital politics and chooses to follow his morals, operating on a little boy instead of the mayor like his superiors wanted him to. He's forced to question this decision after a series of murders take place, with signs pointing to the boy he saved as the perpetrator.
With a story like Monster, an interactive drama game would be perfect. Think of Heavy Rain or any Tell-Tale game. The focus would be on its narrative with certain events and action sequences being QTE. There could even, preferably, be dialogue choices. Nothing drastic, but things that would lead to minor differences throughout or if you choose incorrectly, could split off to a bad ending that ends the game much earlier.
5. Fruits Basket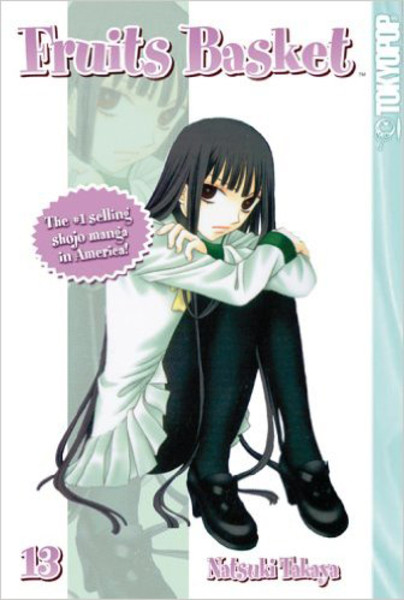 In Fruits Basket, the reader follows the silliness of its adorable heroine, Tooru, who inexplicably winds up living in the house of a fellow — and male — student, the Souma household. She soon finds out that their family is cursed in that, every time one of them is hugged by someone of the opposite sex, they temporarily turn into their corresponding zodiac animal! The rest is Tooru finding out the dark history of the Souma family curse and her relationship with Kyo, who turns into a cat.
With a video game adaptation, Fruits Basket would best be served as an otome visual novel, or a romance visual novel aimed at females. Instead of following the original story in the manga, it could be a brand new female protagonist in an original story featuring a different family that has the same zodiac curse. It would follow her school life and her interactions with her friends and members of the cursed family, with different dialogue choices and decisions leading to different paths for the romanceable men. Throw in some addicting mini-game activities for good measure.
6. Deadman Wonderland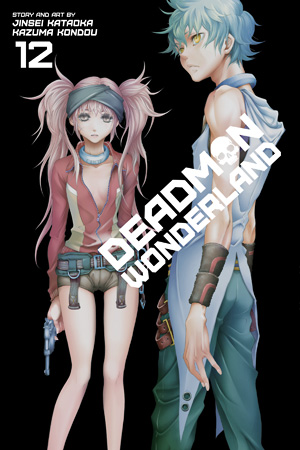 Deadman Wonderland is set in a world that has a hybrid of a prison and an amusement park, where the convicts sent there are forced to entertain guests if they want to stay alive. The protagonist, Ganta, is sent there after his entire class is gruesomely murdered by a man in red who then frames Ganta for the murders. In the Wonderland, convicts are forced to entertain and do activities in order to get a candy that neutralizes a poison they're constantly being injected with, forcing Ganta to contend with that while searching for the identity of the Red Man so he can clear his name and get out.
Think of Dead Rising mixed with JRPG. Wonderland could be an open environment that you can explore and do tasks in or fight using action combat and Ganta's blood powers. The tasks would be various mini-games or quests that would reward you with candy, so you don't die in three days from the in-game timer. Nothing that would cause too much pressure, but the player would still be aware of it, especially if they opt to explore and mess around instead of going through the story.