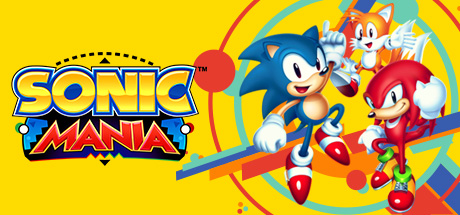 Reformed child star and budding speed-fiend Sonic the Hedgehog has a habit of letting us down.
It seems to be par for the course. Displayed similarly in the lives of his contemporaries such as Lindsay Lohan, Macaulay Culkin, and every member of the original Power Rangers (save for the Pink Ranger), early success in a hit franchise is a recipe for personal and professional disaster. No matter who or what you are.
What's a hedgehog to do when going through puberty in the public eye? Maintain an A-grade average in a non-game design rehab school, when everybody knows his name there and so the only choice is to be home schooled by an off-duty Dr. Eggman (née Robotnik)? Sonic wasn't as lucky as Hermione from Harry Potter in that respect, Sonic had problems.
Sonic the Hedgehog was a 90s legend, and after three great games on the Sega Genesis, plus Sonic the Hedgehog Spinball, there was only one direction in which he was going to go.
I'll let you guess which direction that is, the clue being that it's the opposite of up.
This is not, however, and I repeat, this is not Sonic's fault. Video game company giant Sega had a dream and that dream lasted long past its sell-by date, turning the once lucrative career of everybody's favorite blue ring collector into 2006's Sonic the Hedgehog. They were going to milk Sonic for all he was worth, neglecting to think of what the 3D, adventure-based treatment would do to Sonic's mental and physical health.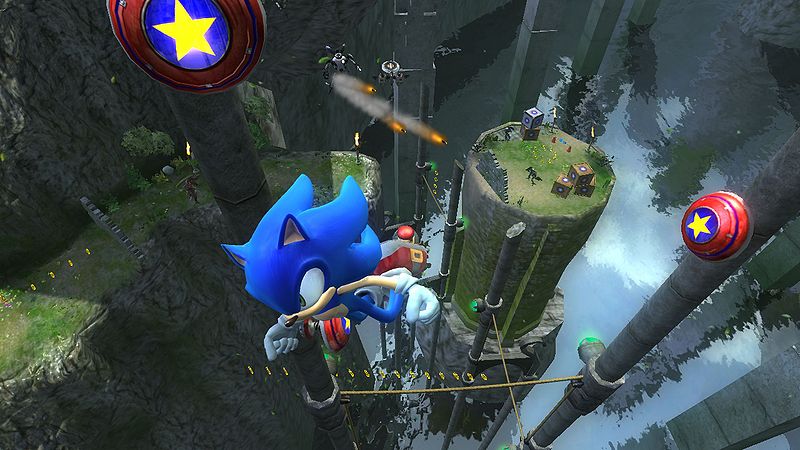 Sonic the Hedgehog -- named after the original game, the sacrilege that it is -- was released on the original its 15th anniversary, to mixed reviews. One can only imagine that Sonic himself was locked into a contract waged in the days before player two could control Tails and stay on the same screen as Sonic. In short, it wasn't very good. After the initial positive, pre-release reviews, the negative ones that came after the Sonic the Hedgehog game hit the shelves have gone down in history alongside film flops such as Independence Day: Resurgence and Suicide Squad.
Sonic the Hedgehog's failure to capture audiences hit the hedgehog hard, and in 2007, Sega took the initiative to send him to game design rehab school, for a hard look at who and what he had become in the wake of a video game under his name that just made no sense.
In the 1990s, in Sonic's heyday, he was a hedgehog that had everything. Money, success, fame, glamor; Pogs, stickers, even his own magazine. In the 2000s, he was but a glimmer in the eye of our nostalgia.
But, just when the public thought they had forgotten him, whispers of his name started up being mentioned again in the ranks. Now, with consoles such as the Nintendo Switch and the rise of PC gaming, through programs such as Steam, a game can be released on multiple platforms. A Sonic the Hedgehog game could be released to pretty much anyone that wanted to play it, which was something that, without the use of a ROM, hadn't happened since the PlayStation collection of Sonic the Hedgehog games or the few available via the Sega Genesis package on Steam.
Rumblings continued until Sonic's people stepped up for him. His people announced, officially, that Sonic had left game design rehab school with a fresh, clear mind, and was fully ready to make his return. That return to the world of gaming would be Sonic Mania.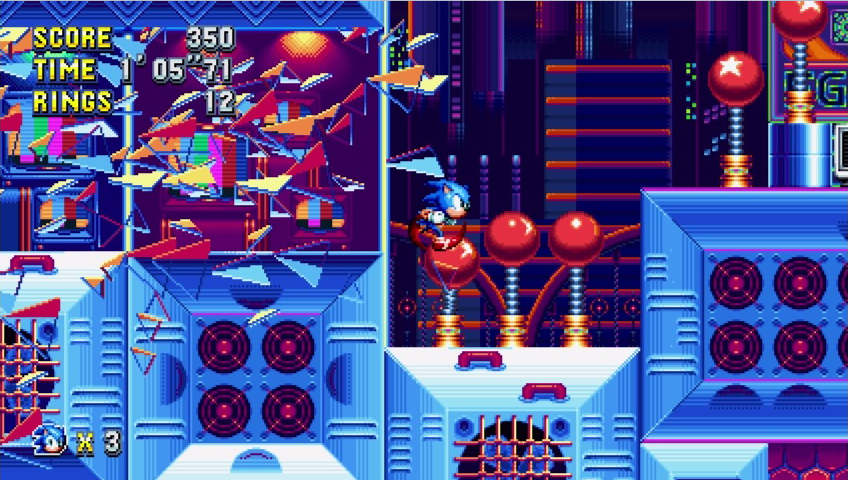 With Sonic Mania, he would be able to retake the glory he'd once lost, to bring it into a world in which video games can be played over the Internet while stuffing pretzels in their face and forgetting, with every bloopy 2D jump, that the mess that was 2006's Sonic the Hedgehog (the game, not the hog), had happened at all.
Anybody that bought Sonic the Hedgehog ten years ago, that fell out of love with the nation's favorite (and only) hedgehog because of it, might possibly have it made up to them by the simplistic approach of a formula that worked 25 years ago. I never thought I'd be able to say that again, but we are a planet of human beings that love the underdogs and wish to see them succeed (even if there'll be That One Level nobody can beat, much to our frustration), and the excitement of Sonic the Hedgehog being out of game design rehab school and back into the world is almost too much for his fans to bear.
It is now, however, that we must ask ourselves: Can Sonic stay sober? What if Sonic Mania goes the way of Sonic the Hedgehog? What if its good reviews aren't reflected in the gamers that have been waiting for it? What if the Sonic Mania apparent success is just marketing to get us to buy the game? What if Sonic the Hedgehog belongs only in the 90s with Sister Sister and Sabrina the Teenage Witch?
Can Sonic stay sober in a world wherein 2D games have been replaced by fully formed, photo-realistic ones?
Most importantly: Can Sonic Mania succeed?