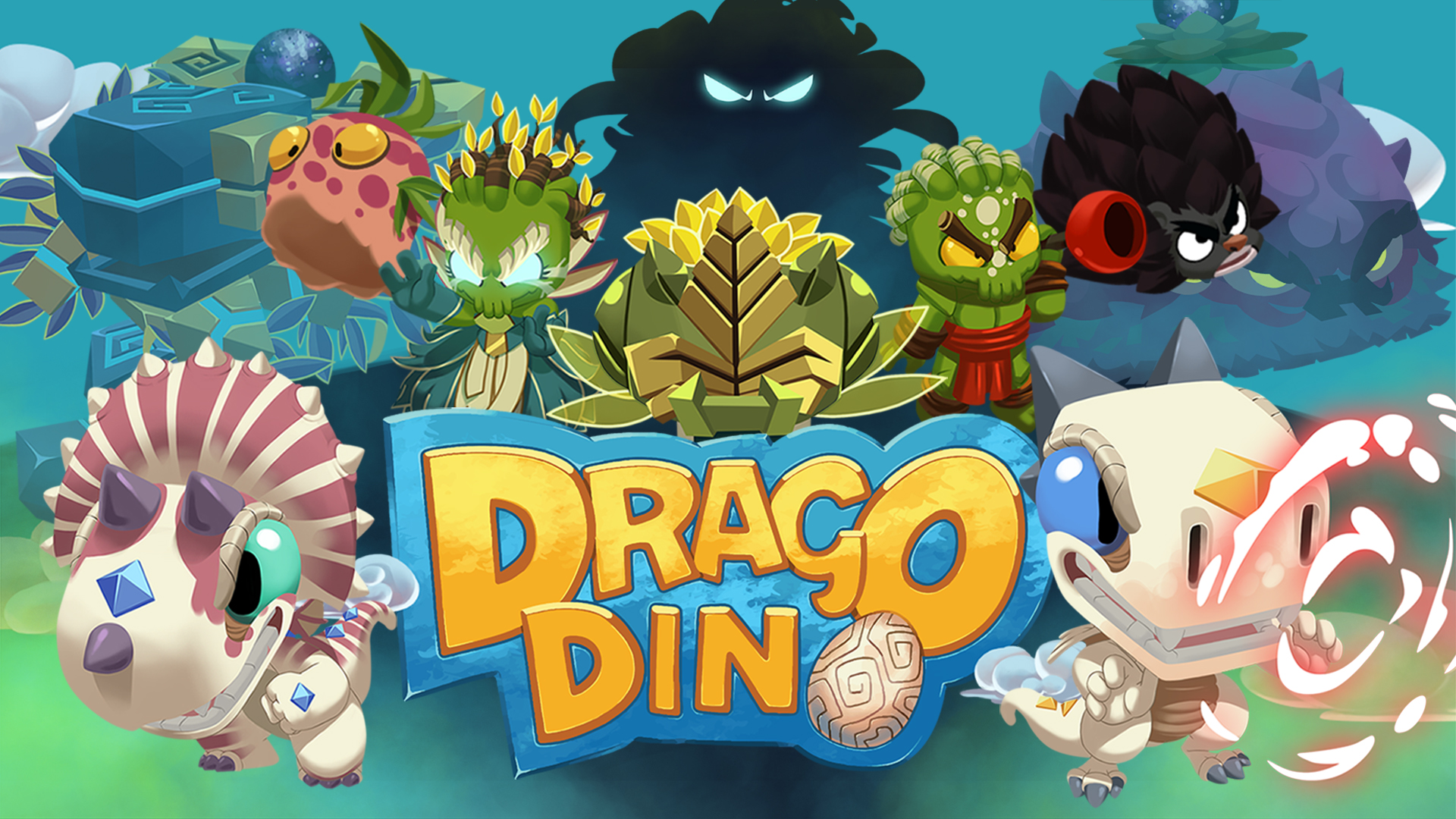 Pitch of the Game
To save his lost egg, Bob the DragoDino, will, in an epic ascent, reach the top of the giant tree. Many powers and even allies will help him in this arduous quest! Experience a great adventure in this 2D roguelike action-platformer.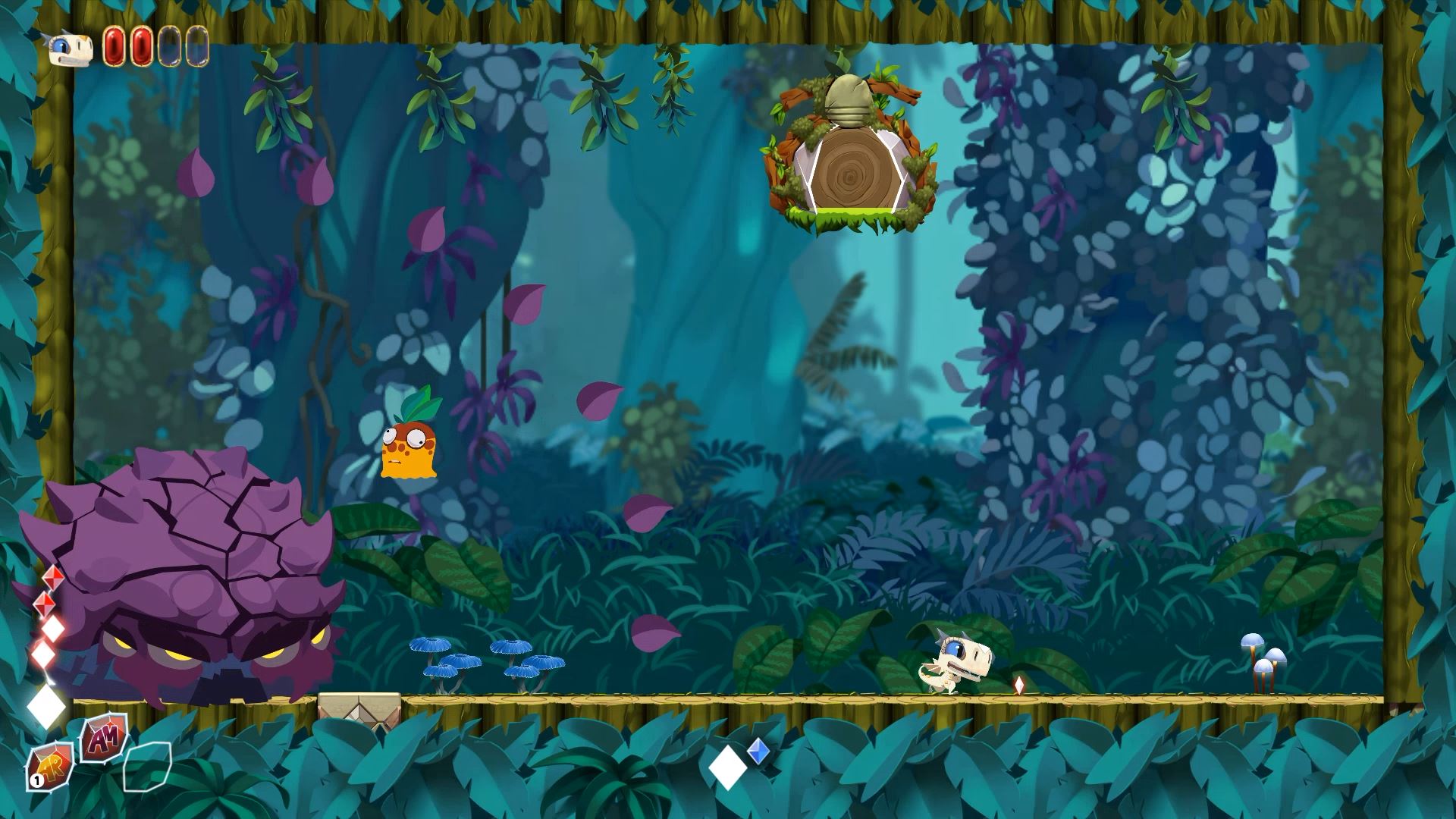 Goal of the game
The overall objective of the game is to finish all levels to save Bob's egg, the main character of the adventure.
In order to pass each level you have to reach the top without dying. The player will encounter many enemies and will be able to defend himself shooting energy blasts. Many powers scattered through the levels will power up the character during the adventure. Each level is divided into floors. Each floor is closed by a door. The player will collect the parts of the key to move to the next floor and so on until the exit.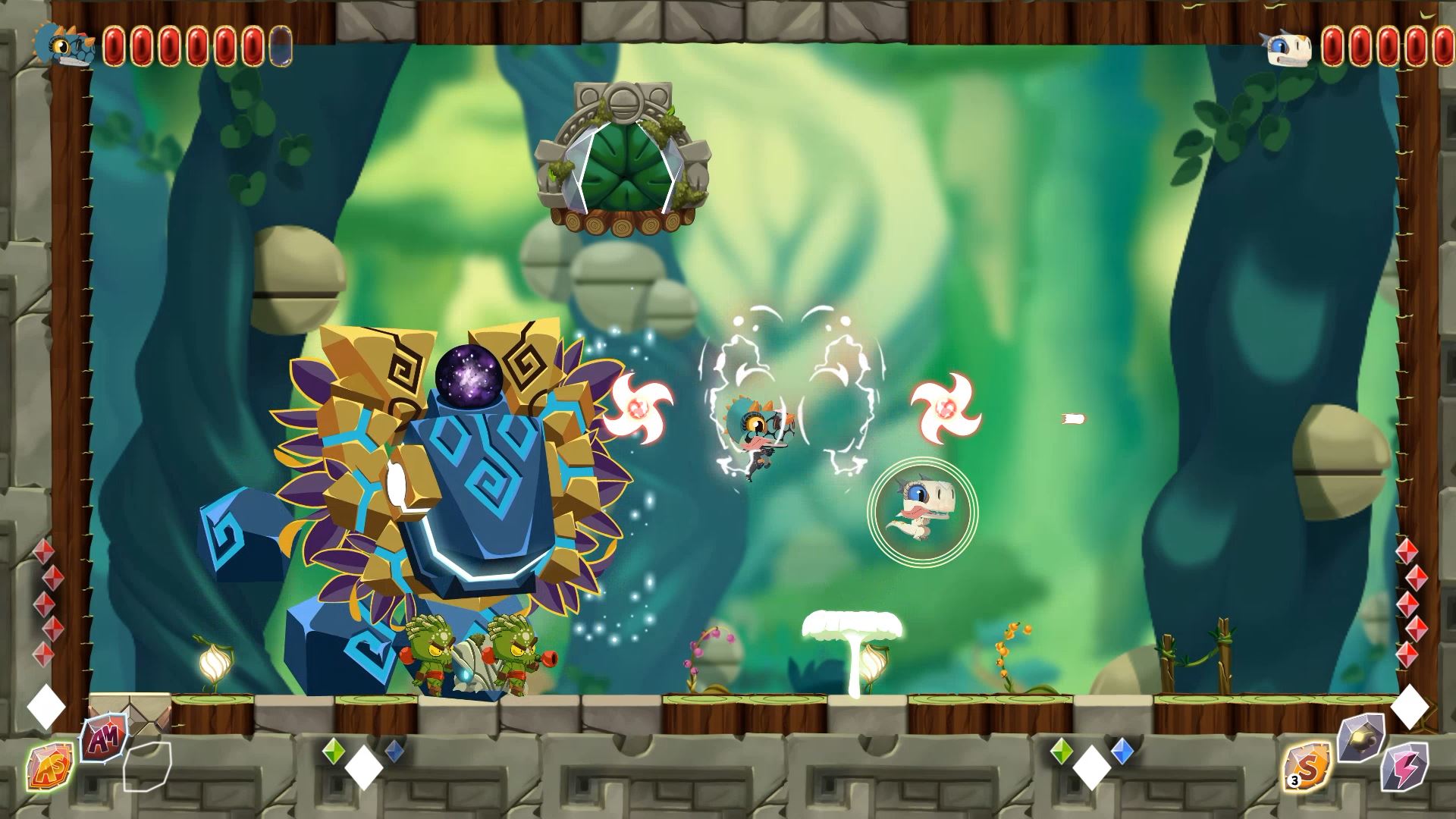 Power Key: The particularity of the game is that the parts of the keys are powers. There will be two types, we only revealed the first one that is the Power Jump. The more the player finds parts of the key the more he can jump high in the floor to reach inaccessible areas.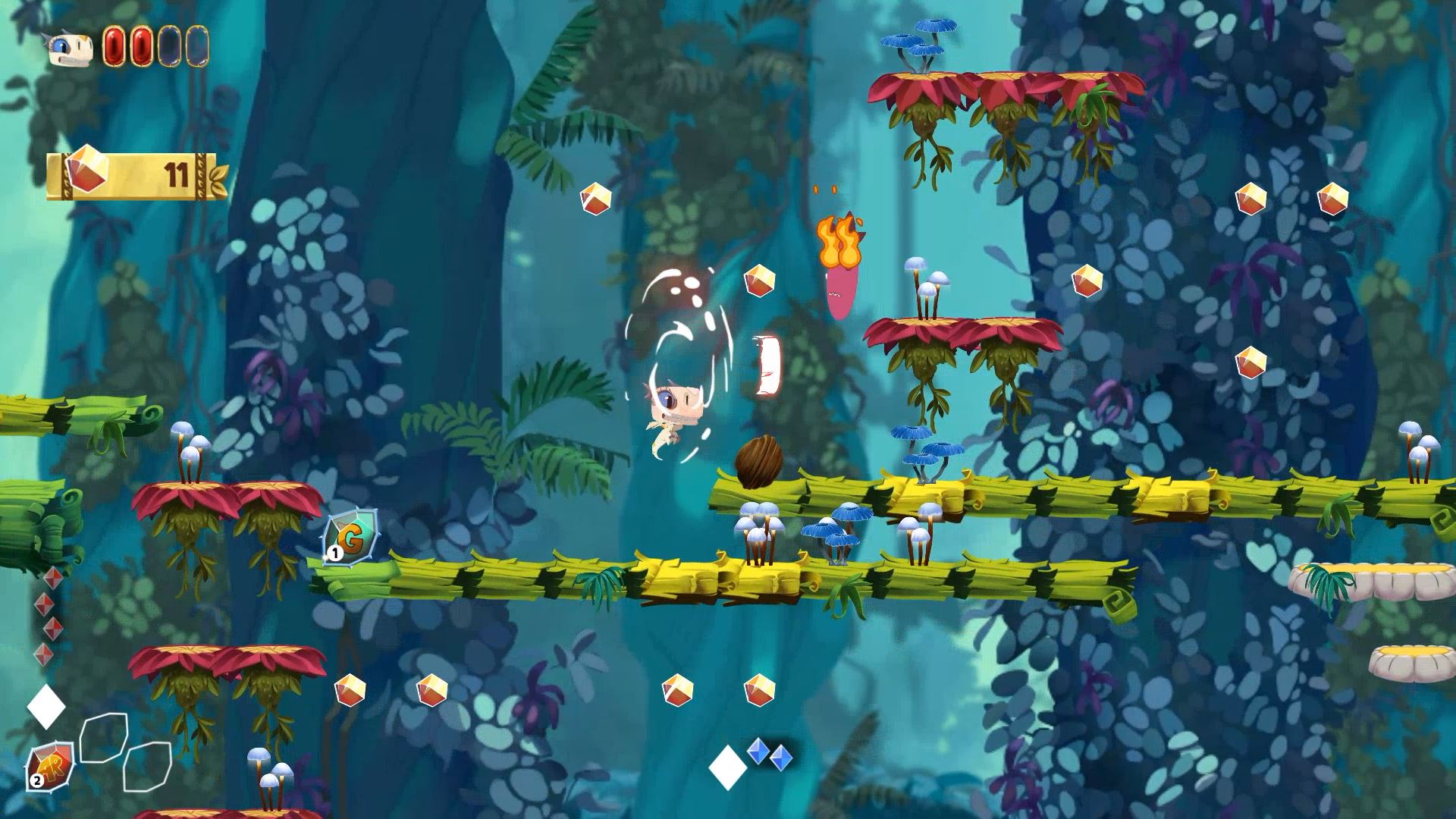 History
The DragoDinos live in the heavens and know nothing of the earthly world. Since their creation, they have long evolved to become very intelligent beings. They have built a very advanced civilization and invented cutting edge technologies. Births of DragoDinos are very rare. One day, however, an egg of each race of DragoDinos was laid. A great celebration was given but a tragic event struck the city and the eggs fell from the heavens and were lost. Years later, Bob, the father of one of the eggs, took the initiative of a rescue operation in the world under the clouds.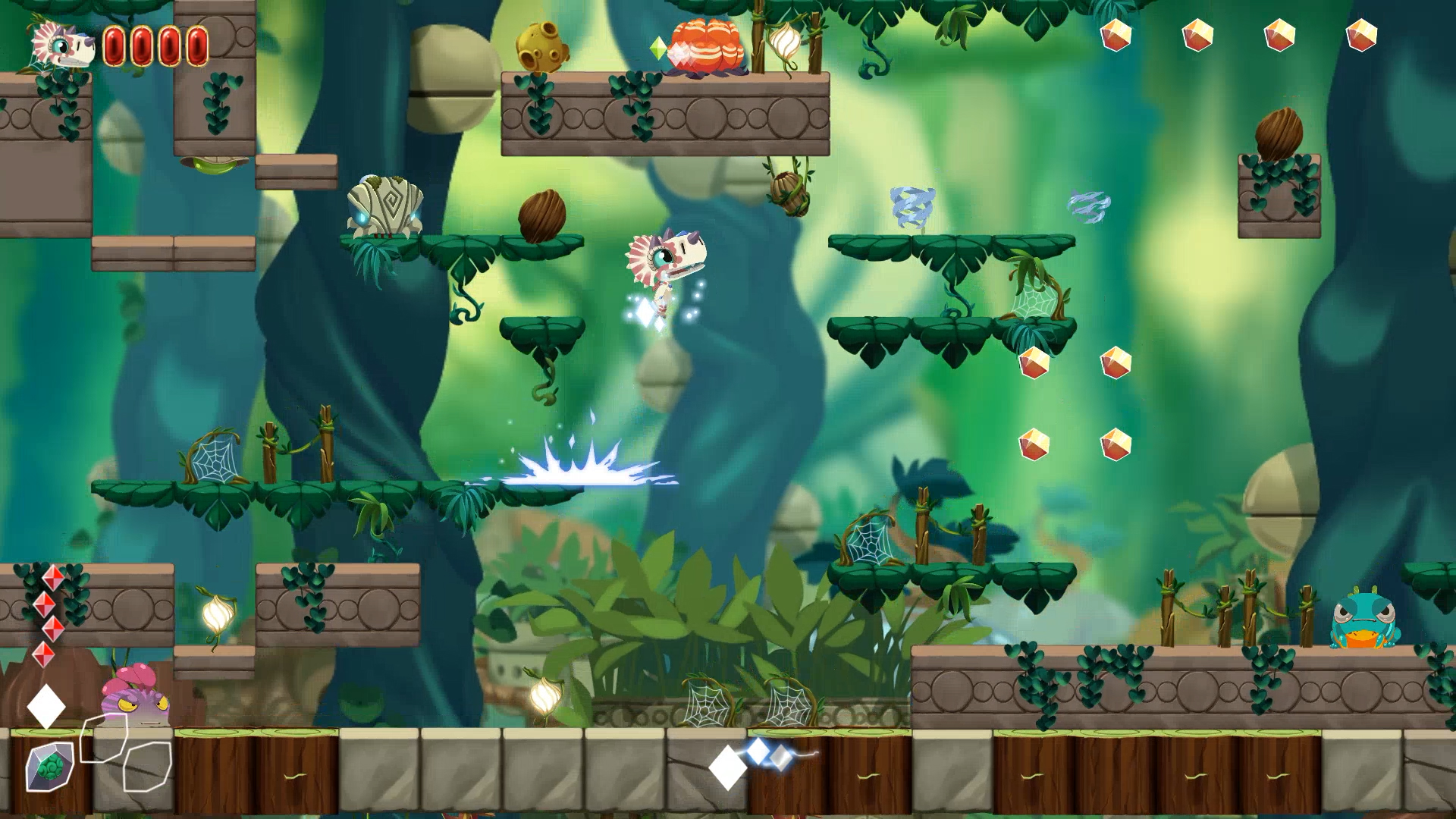 References
We wanted to make this game easy to access and vibrant. Our desire was to have a simple gameplay with increasing difficulty to recall old games. We were very much inspired by Mega Man and Donkey Kong Country but also a lot by Spelunky and Binding of Isaac.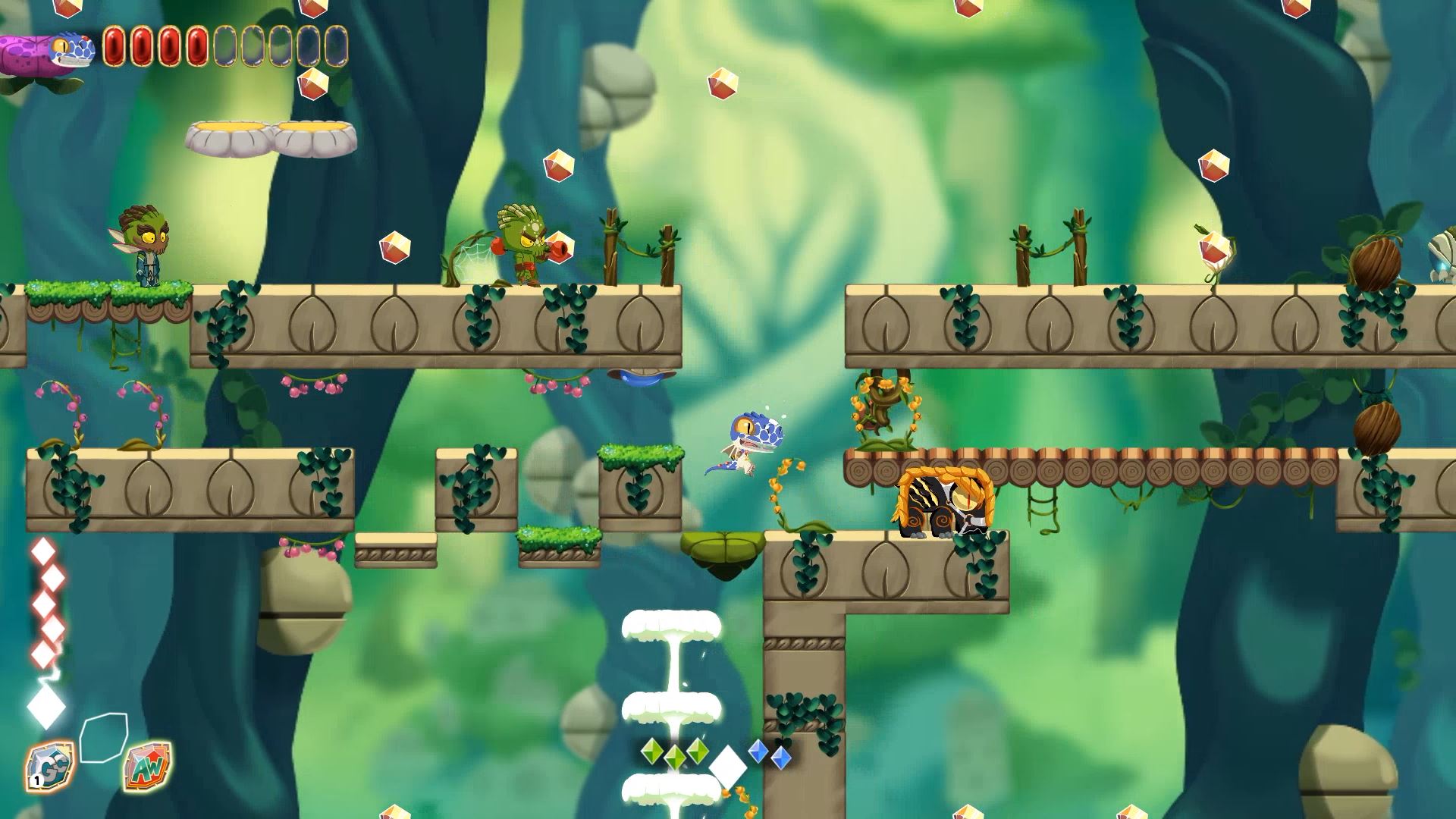 Creation of the project
The DragoDino project started 2 years ago. We are two and collaborate with an
extra person who takes care of the sound and the music.
We created TealRocks Studio in August 2016 for the release of our first game:
Dragodino.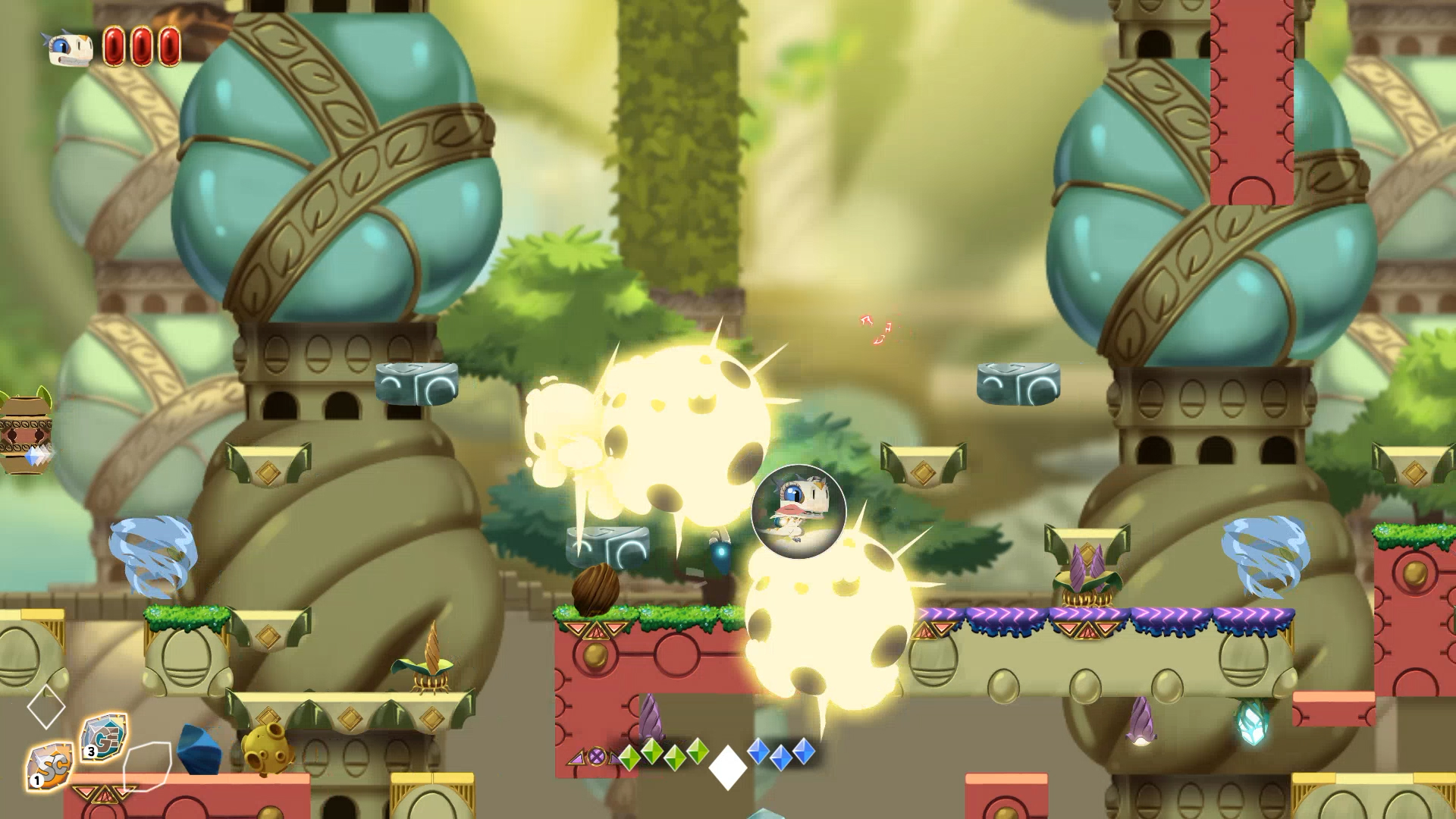 Key Features :
• 10 levels
• 2 difficulty modes : normal (3 lives & checkpoints) / hardcore (1 life, no checkpoint)
• 2 playable characters with 2 skins
• 40 power Ups
• 50 enemies
• 3 bosses
• a local co-op
• a cartoon univers
• 2 characters unlockable
• unlock Story content through objects
• original soundtrack
TealRocks Studio
Link
Web site : http://www.dragodino.com/en/index.html
Steam page : http://store.steampowered.com/app/561510
Trailer: http://www.youtube.com/watch?v=80uMKbJ5wEA