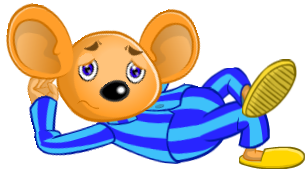 Bounce your Cheeseballs or Sleepy Mouse will get hangry!
'Hangry'...we've all been there...that feeling of irritability or irrational rage that comes as a result of being hungry. Now one indie developer is on a mission to bring some cheeseball bouncing fun to the hangry in the form of Sleepy Mouse.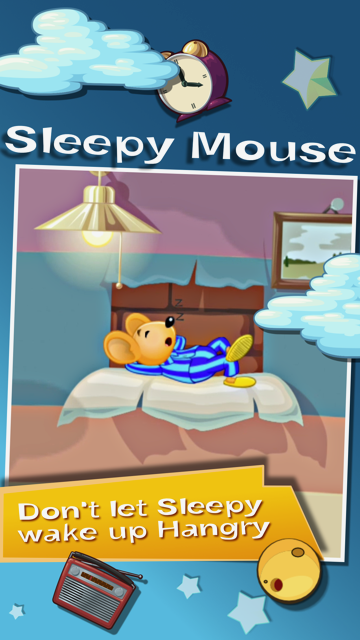 Sleepy Mouse likes to sleep, loves his cheese but hates to wake up hangry!
Whilst there's no time restriction you need to be strategic in conserving your shots and aim to map out your route in advance. Fail to deliver your tasty cheeseball to Sleepy Mouse within the allocated number of shots per level and you'll be shamed with failure by his unamused hangry stare.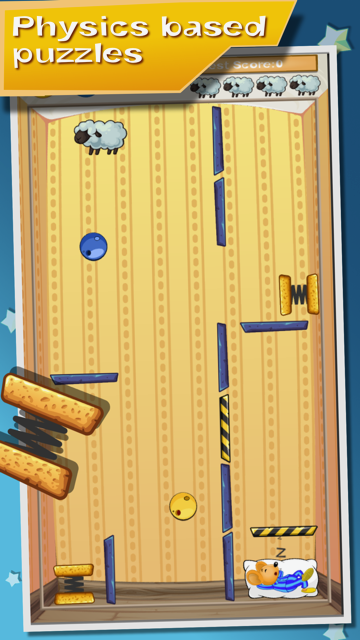 Once you've mastered the gameplay you can then get competitive.
Looking to maximise the number of cheese bounces on your final shot before getting the cheese to Sleepy Mouse will give you the highest score. There are leaderboards for each of the 75 levels plus an overall total score to give your gaming rivals a run for their money. You'll be awarded a star rating – Gold, Silver or Bronze – depending on the strength of your cheesy moves and whether you've bagged yourself some extra sleep in the form of a sheep or two along the way. 122,600 is the iOS score to beat to claim the number 1 spot, or 106,100 if you're an Android player.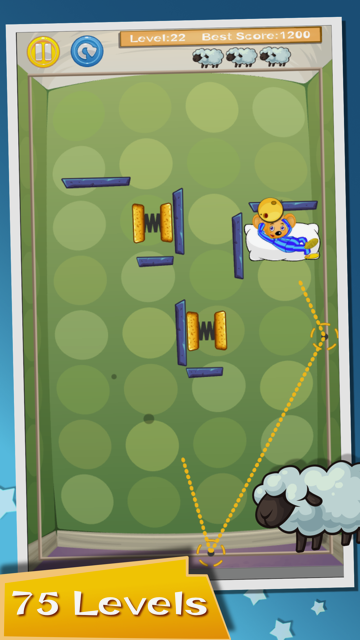 The game starts simply enough but soon your cheeseball bouncing skills will be tested in true puzzler style and you'll need to get creative if you want to keep Sleepy Mouse happy. Beware of holes in the wall which will suck the cheese right off your fingers; fridge magnets to throw you off course, and alarms that bring a rude awakening depriving Sleepy Mouse from his cheese feast.
Everyplay video integration allows you to show off your best shots on social media.
As well as giving you some sneaky insights on how to master the more challenging levels by seeing how other players have done it https://everyplay.com/sleepy-mouse/videos.
If you get stuck you can skip to the next level by watching an ad and come back to it later.
True cheeseheads can join the Sleepy Mouse forum discussion on TouchArcade http://forums.toucharcade.com/showthread.php?t=292414&page=21&highlight=sleepy+mouse
and stay up to date with news and updates on Twitter https://twitter.com/sleepymousegame
and Facebook https://www.facebook.com/SleepyMousegame/.
The 75-level puzzle game created by Dan Norris, Start Get Ready is the first mobile game created by the London based indie game developer and is available free-to-play on the App Store and Google Play with no in-app purchases. Sleepy Mouse was made using Unity 3D.
New levels and game features are all in the mix for the future of Sleepy Mouse and there's talk of future games from Start Get Ready possibly involving sharks...looks like the hangry might be getting scary – www.startgetready.com is one to watch!
Download Sleepy Mouse from:
App Store: https://itunes.apple.com/us/app/sleepy-mouse/id1100277247
Google Play: https://play.google.com/store/apps/details?id=com.StartGetReady.SleepyMouse