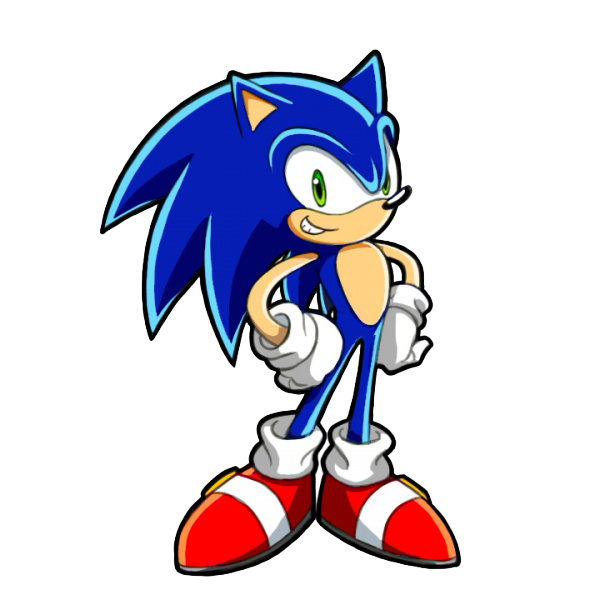 A human rights defender!?
Sonic the Hedgehog, a classic video game produced by SEGA first hit the shelves about two decades ago. The gaming debut of Sonic The Hedgehog was made in 1991, briefly granting Sega a shot at the crown that was worn by Nintendo at that time. The blue anthropomorphic hedgehog possess amazing abilities to run at super speed, and also has a capacity to curl like a ball when scaring enemies go fast
If sonic the hedgehog had a job in real life, it would be a human rights defender. That would have been Sonic's real job.
This hedgehog is gifted with the power of supersonic speed and is regarded by the majority as the world's hero. The speed is the ultimate weapon that Sonic The Hedgehog uses, and he has utilized it to assist those who are in need and also crash the plans of his enemies.
Sonic came to the realization that he has friends who can back him up in troubled circumstances, although, at times, he becomes over confident and makes an assumption that he can be able to deal with certain things on his own. One thing that helps Sonic to foil the evil ways of villains is the fact that he is ingenious.
At certain points, Sonic had no option but to team up with a younger version of himself to assist him in fighting two versions of Eggman as well as the evil Time Eater.
Although Sonic and his younger version succeeded, it led to a formation of an alliance between the evil Dr. Albert W. Wily and Eggman.
He, at another instance, found himself running through the Green Hill Zone, and that is when he felt a strange sense of de Ja Vu, just a similar one to one he had felt when he was in that location before.
The task he had at hand was to look for his friends who had gone missing, so when the feeling came, he shook off his feeling and focused on the task that he had at hand.
This portrays how a committed human rights activist would do anything possible to save the lives of families and friends. If you can recall earlier, Sonic had gone to Talis Workshop, where the young guy should have been preparing to embark on a journey through the Mystic Ruins together with him. But on arriving there, Sonic found out that his best friend was nowhere to be seen. All he could find was his bag of supplies that was spilled out all over the floor. He then flew the Tornado to a place known as Angel Island to get Knuckles who would assist him in searching for the missing Fox.
This brief incident illustrated how Sonic The Hedgehog would have made an excellent human rights defender if he were a real life person. He is really bothered with the life of his friends and family, and if there were any human rights company employing popular heroes, Sonic would fit well.
The greatest ability that Sonic The Hedgehog has is his incredible supersonic speed. This ability has brought in a number of several skills that include Spin Dash attack. He also has quick and cunning wits that enable him to think faster of ways he can use to foil the plans of his enemies and the evil ones.
What would a real human rights defender be required to do more than that? That would be Sonic's real job.
Apart from those two amazing abilities, Sonic can also possibly undergo a super transformation so that he can become Super Sonic. He does this using Chaos Emeralds.
Another fact that can make Sonic a great human rights defender is his extreme confidence. He mainly lives for adventure and can go as fast as he wants. He is also a natural risk taker, and this is not usually in favor of following the instructions. But that would be a burden that Sonic's real boss would have to keep up with.
The best job that Sonic would do if he were a human in real life would be a human rights defender.