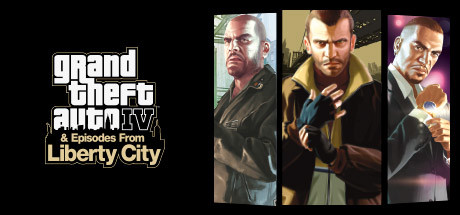 The Best Video Games
Grand Theft Auto IV
This is an open world action-adventure, 3rd person shooter game. This amazing game was published by Rockstar Games and developed by Rockstar North. Xbox 360 and PlayStation 3 got the game on April 29th 2008, while Microsoft Windows got it on December 2nd 2008.
This great game is the first major entry since Grand Theft Auto: San Andreas released in 2004 but is the eleventh title in the entire series of grand theft auto. Grand Theft Auto IV has a great gameplay and is composed of the fictional Liberty City, which is the larger area in most entries in that series. The following are some of the features that make this game a great one.
The game has great graphics that have been improved since San Andreas. Apart from that, it also comes with fantastic online modes. The online multiplayer mode for this game gives chance for up to 32 players to roam freely through the recreation of the single-player system. It has both competitive and cooperative modes of the game, and they are split into unranked and ranked matches.
The ragdoll physics have been developed with great new features, and water in this new series is far better in overall, with new look, waves and even splashes. The car headlights are not just placed there, they are actually assist, and the vehicle damage has also been actualized.
Another cool thing about this game is how right the world feels, thanks to the little things presented on the screen.
The soundtrack in this game is very great. It comes with a sound that can be easily heard over the radio station, while at the same time the player is in a car. The combat is very great with more amazing features like AI reactions to being shot and such kind of characteristics.
Apart from the excellent features that grand theft auto 4 has come in with; there are still other hidden flaws in the game.
The real gameplay of Grand Theft Auto 4 is irreparably flawed despite the fact that the game itself was an undeniably an achievement in the gaming industry. The controls are very stiff and at times become unresponsive, and this happens mostly when you are driving.
One thing that comes true in this game is that there is no storyline, what is present are just loads of so much over-rated reviews and gross over-hype. There are some repetitive tasks that gamers are forced to perform and these can be annoying at times.
Apart from that hidden glitch, this still remains one of the great games that have ever been produced.