| | |
| --- | --- |
| Posted by Jason on January 13, 2017 at 5:45 AM | |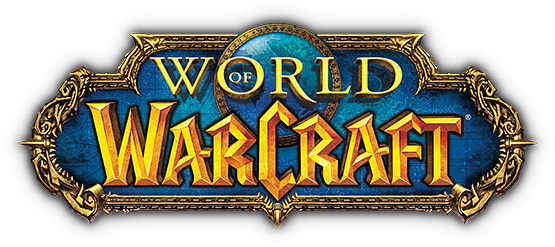 What Makes World of Warcraft Innovative
Before World of Warcraft was launched in 2004, a lot of multiplayer online games (MMO's) were typically designed in a fashion that only people could play the game for many hours a day could advance in the game. A lot of them had very bad death penalties (like Everquest) and a lot more required a lot of grinding to hit that ever difficult to obtain level cap. Unlike Everquest, World of Warcraft allows the players to revive quickly after they die in the game by choosing to instead make the players gear less durable. They also created a new and improved leveling experience by establishing myriad questing hubs- small outposts that are full of quests that cover up the amount of work needed to get to the next level. Quests were not a new idea, but the way WOW gave them to their players was.
Even though quests were not an original idea, WOW giving their players ten of them at a time most definitely was. Killing twenty monsters to complete a quest was a lot more pleasant than killing them just to obtain experience points, especially when meeting the goals of the quest brought on extra bonuses. The quests continued on into their two expansions. The owners of WOW decided to expand and they started selling a lot of WOW merchandise.
WOW is still one of the most popular role-playing games and their merchandise is still very popular to this day. Their merchandise consists of comic books, novels, board games, trading card games, and a lot more. This game is very deep and has created some amazing fantasy heroes and villains. From the beginning, WOW was very successful at separating into two of the most very loyal factions in all of gaming. The alliance group said they were more structured players than the Horde players and the Horde players said that alliance members were immature people that had no social life. As silly as it may seem, this feud continued outside of the game of WOW.
Even though neither one of the claims made by either group has proven to be true, both of these groups truly hated each other. They hated each other so much that the hatred moved on into real life. The videos from Blizzcon, Blizzard's once yearly convention show the players shouting in unison for the "for the horde" and "for the alliance." Unlike other games, WOW players extended their loyalty to their friends by separating into groups called guilds.
The concept of factions was continued when groups of friends created guilds-large groups of players that worked together under one uniting banner. Even though guilds came about long before WOW was created, a large amount of players that play WOW worked together to promote teamwork and rivalry while creating friendships and marriages and possibly even some breakups.
Merchandise, quests, rivalries, and life-long friendships and marriages are what makes WOW stand out from other role-playing games.It also is what makes WOW wonderful and gives its wow factor. That is why so many people love it to this day and take time out of their busy lives to play a game that is truly a part of their life, a game that they really love. All of these things are what makes WOW innovative and a true leader in the world of gaming.