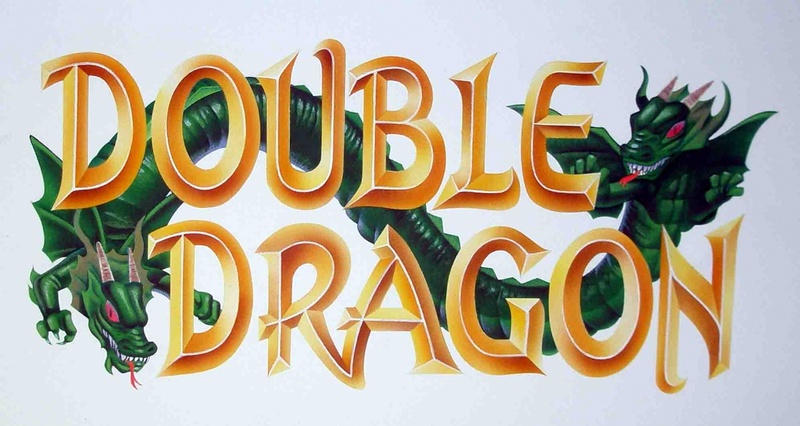 If you're looking for the best brawler games, then you definitely want to look for Double Dragon games. There are different types of co op brawler games and one of the best - by far, is Double Dragon. Voted as one of the best 2D games, Double Dragon is a game that helped to popularize the brawler gaming style. Double Dragon comes in two versions and then you have the very popular Double Dragon Neon in my opinion - hands down! From the groovy music that's a flash back to the 70's and 80's to the bad-ass action, you'll play for hours and hours before you want to quit!
Double Dragon was the first of its kind in the beat-em-up genre and the first to give us features like side scrolling, so when you play Double Dragon 1, this is the first of many fight scenes that you will be playing. Rest up now ladies, we're going in!
Double Dragon 1 - Let the Story Begin
With Double Dragon 1, we open with a heroine in distress and need of being saved so player one is Billy and player 2 is Jimmy Lee. These are the Shadow Warriors who must work to save the girl in distress, Marian. She's kidnapped by a ruthless gang and needs to be rescued. The Shadow Warriors are played by brothers Billy Lee (player 1) and Jimmy Lee (player 2). Look out for them because they have special karate / kicking skills and they know how to use weapons, too. They have all kinds of bats, whips and dynamite, so this is no-holds barred action!
There are all kind of assault battles that take place in alley ways, inner city locations and warehouses, so each scene is different. That's one of the reasons we love it so much because of the locations. The other is because of all the kicking and punching action! You and your brother get to kick your opponents and watch them hit the ground hard from different body combo shots! Yeah, and we're just getting started - wait until you're 20 or 30 hours in!
Double Dragon II - The Revenge: Bigger and Badder
Game 2 of Double Dragon picks up with Marian dead after she was killed by the Shadow Warriors. As the storyline continues, Jimmy Lee and Billy are seeking vengeance. Look for the 2 player co op in this version to be fixed as the flaw from Double Dragon didn't allow 2 players(only 1 player). The enhancements continue to soar from there! New directional options go beyond the basic punching to double-taps, elbows, and karate kicking, so it might take a while to get used to an upper cut or a hurricane kick. Despite that, you'll find this game is twice as enjoyable as there are 9 levels instead of the 4 from the original.
What makes it a must play game is that the levels are even longer than the first and the stages are different, too! Take Mission-3 for example. With fight scenes in a helicopter, who doesn't want to judo kick the enemy out and the boss, too? You'll have opportunities every few seconds, so go for it! Just look out for Mission-4 and the underwater spiked ceiling. The quality in DD 2 far surpasses DD 1. All we have to say is - total awesomeness!
Double Dragon Neon
When you get to Double Dragon Neon for Xbox, you'll find that the game play is more intense. You can play for one player and the battles are just as awesome! Whether you play this version, 1 or 2, you'll have a knockout time. We found Double Dragon 2 to be the best and you can't go wrong with Double Dragon Neon in my opinion. Just avoid Double Dragon 3 as it's not the most popular and isn't a true upgrade from Double Dragon 2 the way that DD 2 was from the original version of the arcade game. Play with your friends so one of you can be Jimmy Lee and the other can be Billy Lee and you'll have hours of fun. Swap out and take turns and watch the time fly by!
Double Dragon IV
On January 30th, 2017-Double Dragon IV will be released on Steam and the Playstation 4 for its 30th anniversary by Arc System Works.
Conclusion
Ulitimately no matter which game you play, you're guaranteed hours of entertaining fun. Fans of the original Double Dragon will enjoy the sequels like Battle Toads vs. Double Dragon. There are also different versions for Atari, Game Boy, and NES. Each game has the usual trial and error that you have to sort through which makes it more entertaining. None of the games are technically challenging or too tough to get through. By the time you fight a few times and get your butt kicked, you can get back up and get right back in there. That's why it helps to have a few different versions of the game to play with your friends!