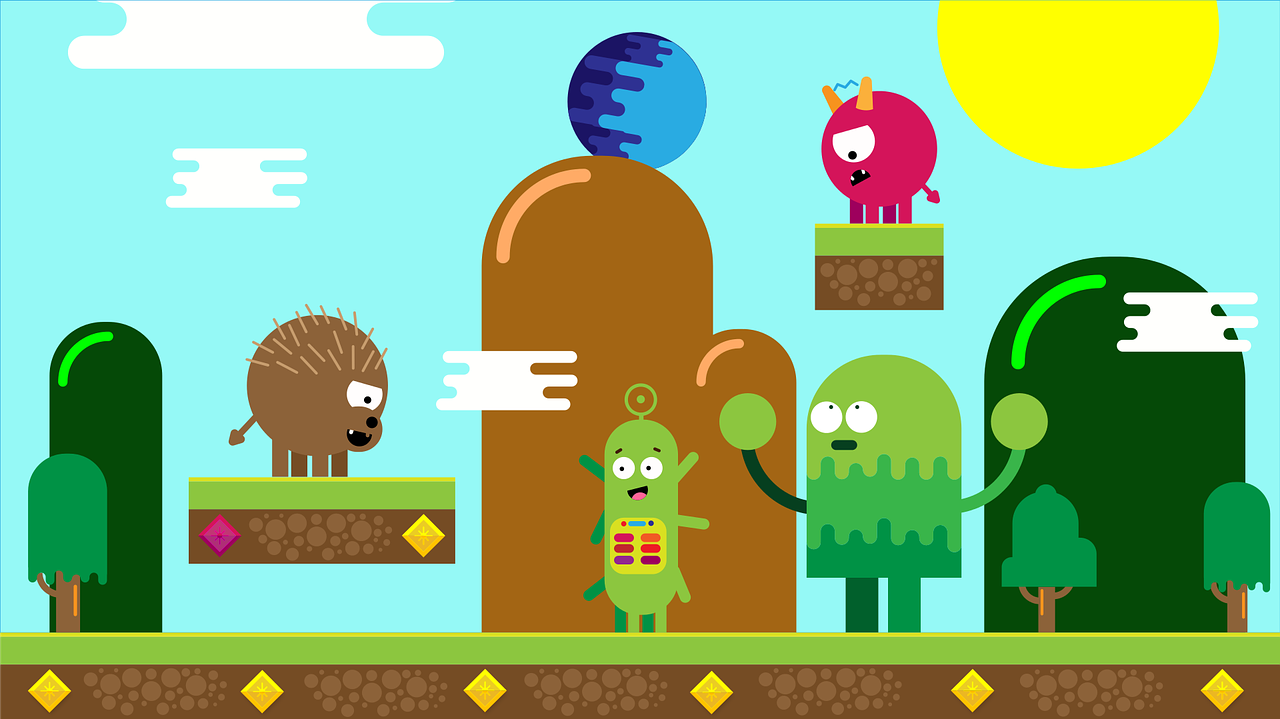 As a game developer, you are always looking to create a game level more addicting and captivating than the level before it. You want to create a situation where the gamer will not put the game down before completing a certain level. Every level has new features and challenges but should still be exciting and addictive for the gamer. A fantastic game is one that has a rich story with riveting writing as well as intuitive controls. If the game sucks then no one will want to keep replaying it. Below are a few tips to help a developer come up with an addicting new level.
1. Make the level hard to beat
Most people secretly love the challenge, they might not realize how much they love it and that is what keeps them playing for hours. To give them a challenge make each level hard to beat. If they can easily pass or move from one level to another without having any trouble or without any challenges, they will lose interest in the game and not replay it. To have an addictive level, it has to pose a challenge bigger than the one in the level before it. The more difficult the challenge the more the gamer gets hooked to the game.
2. Create a good learning curve
The most successful game levels that have had gamers hooked are those that are easy to learn. Just because they are easy to learn does not mean they should be easy to master. Once a challenge has been introduced at a new level do not expect that the players will dive in learn and start tackling the hard challenges right away. Give the players a few rounds of tutorials which are a little easy but give the gamer a chance to master the new technique needed to tackle the hard challenge.
3. Spark the players curiosity
Human beings are naturally curious. A game where the player starts to think of where they should click next or what ingredients they should mix to get a super weapon encourages them to explore and this satisfies their curiosity. To have an addicting level you should give your players a chance to experiment and reward their curiosity. Having different surprises and rewards at the level will keep the players playing over and over again just to satisfy their curiosity and they will not want to put down the game till they have completed that level.
4. On average the level should not last too long
You want to design a level that is short that the player can pick up and play during their short breaks. It should also be short such that the player can pick up the game and play whenever he is procrastinating a task and not feel too guilty about it since it does not take much of their time. If it only takes the player a few minutes to finish a given level, they will find themselves playing an extra level without even realizing it since it does not take up much of their time.
5. The right reward system
A reward system describes the structure of incentives that will inspire intrinsic motivation from the player but offer extrinsic rewards. The human brain will produce dopamine when the player is waiting for a reward. Dopamine is a chemical that is known to cause addiction. If you structure the reward system of the game right, the more the players become addicted. After earning a reward the gamer feels some sense of satisfaction and they keep on playing. There are numerous kinds of rewards that can be included in a game level such as praise, points, powers, prolonged play among others. You should however find a balance, the right reward should be given in the right amount and at the right time.
Variable reward system in games have been very successful in seeing participants replay for many hours. The human brain has been wired to search endlessly for the next reward and to never get satisfied so it continues looking for the next reward. The dopamine chemical produced in the brain is not reward for the player's efforts but to keep the player searching for the reward.
6. Utilize scarcity
The human brain has been conditioned to believe that any scares resource is valuable. To use this to your advantage and make a game level addicting, the player should be given limited resources that regenerate with time. You can also use time based limitations so as to create scarcity as well as make the player impatient. Impatience and scarcity is a very powerful mechanic that you can use to make any given level addicting.
7. Allow some forms of self-expressions
Most people who start playing this games are looking to escape their reality. It is their chance to achieve things that they could however not accomplish in their real lives. Giving them a chance to express themselves in their own way can be very appealing to most gamers. They can give game characters features they wished they could possess. Allowing individuality into a game level makes it even more personal for the gamer and they will want to keep playing for hours.
8. Sense of progress
Most games give their players some sense of progress. Whether it is by moving from one level to the next successfully or it is gaining more powers make sure that the gamer feels like he is progressing. This in itself can keep them motivated and keep playing either to improve their skills or to beat a high level. Featuring achievements that the players can unlock in a given level gives them some sense of progress when they unlock the achievements.
With a few ideas and tips that have been tested by previous game developers, you have what it takes to create an addicting game level. Some levels will be greater than others but there is always some room to improve the levels and keep the players hooked.